(**Inglot Press Samples**)
Happy Humpday!!
It's only been about an Eon since I've done a Pink Wednesday... So, here is a Pink Wednesday post ♥. A few weeks back I received the Inglot
Colour Play pastel
range. These babies are perfect for ombre manis, they really take the guess work out of picking your shades. For this look, I also went back to my roots by doing some stamping. I used my Pueen Love Elements nail stamping plate set.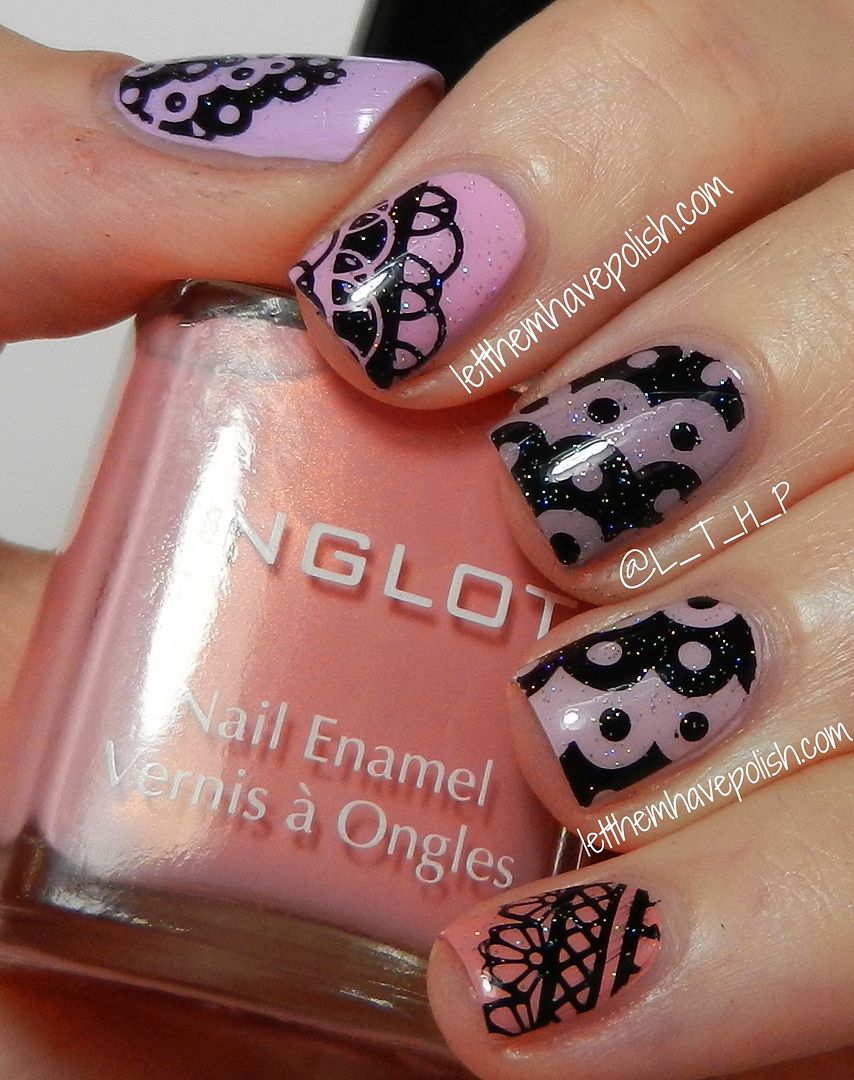 This look features Inglot Shades, from Thumb to Pinkie: 388, 387, 386, 385 and 384. For the stamping I used Konad Black Special polish and Pueen stamping plates Pueen 32 on my Middle and Ring finger and Thumb. For my Pinkie and Index nails I used Pueen 28. To finish my nails off I did a coat of Seche Vite followed by a light coat of IN Northern Lights.
Here are my base colors before stamping and top coating. 388 is a clean, light Lilac purple creme. 387 is an aweome Blue toned bubblegum Pink creme. 386 is a muted Violet- Mauve creme. 385 is a light Pink- toned Mauve creme. 384 is a beautiful muted Coral creme. All of these polishes have a slight flash of smooth complimenting shimmer. You can see the Golden shimmer in the bottle photo above. That said, the shimmer does not really translate to the nails, but it does aid in appication. All of these were really easy to apply and all did well in Three, thin and easy coats.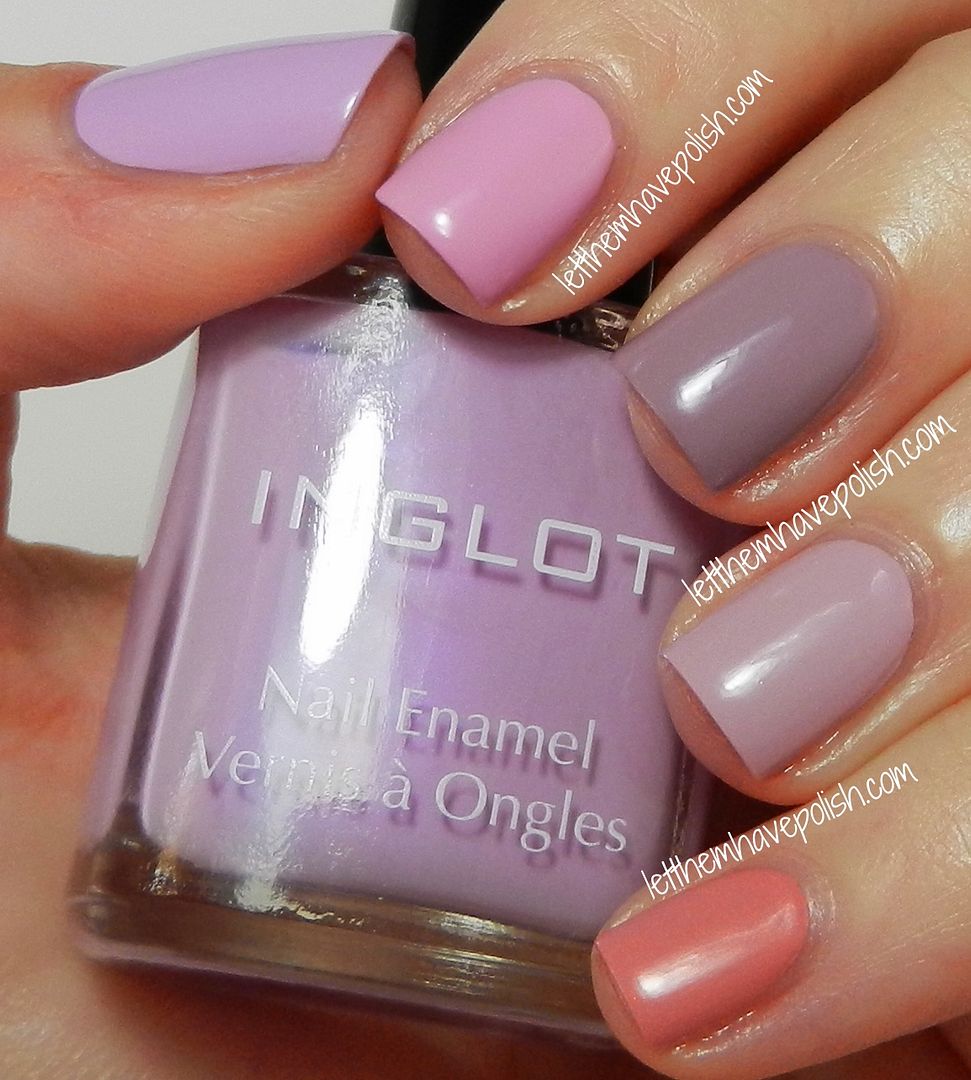 I miss stamping so much. But at the same time, I'm pretty excited because I have all of these awesome Pueen plates that I have not really gotten to play with yet. So I have those to look forward to :D. I have been terrible about keeping up with plates honestly, if you guys know of any sets I may have missed out on, or new brands, share them in the comments!!
So, I am LOOOVING these Inglot Colour Play range. I love them so much, they have even earned a spot on my wall racks. These are great for nail art of all kinds and I just love the formulas and beautiful shades.
Thanks for stopping by darlings!