Good evening darlings!!
For this evening quickie I have one of Milani's new limited edition Coming up Roses blushes. I was suuuper excited to see Milani was doing new blushes because I am/was a HUGE fan of their Illuminating powders that they released last year. I'm just a sucker for Milani cosmetics.
This collection is made up of Four Rose-hued pressed powder blushes and they are shaped into a beautiful rose in the pan. I almost could not bring myself to swatch/use this blush because the product looked too beautiful in the packaging. The demand for these was so high that I am only able to review one of them for you. That said, I completely get the hype over these beautiful blushes!
I was sent Flora Passion for review. This lovely blush is a soft shade of muted Pinky-Coral. There is also a beautiful warm, Golden glow-undertone to this beautiful shade of blush. I love the finish on this blush, it is a beautiful satin-like look; not totally matte and not too shimmery. This particular shade really hit my soft spot because I LOOOVE me a good Coral blush and this baby definitely delivers. I love the warm, healthy glow this shade gives my cheeks.
The pigmentation on this blush is just right for me. I kept a light hand when swatching/ wearing it so I could build it up to my liking. The texture of Flora Passion is really nice,smooth and almost creamy. Not powdery at all.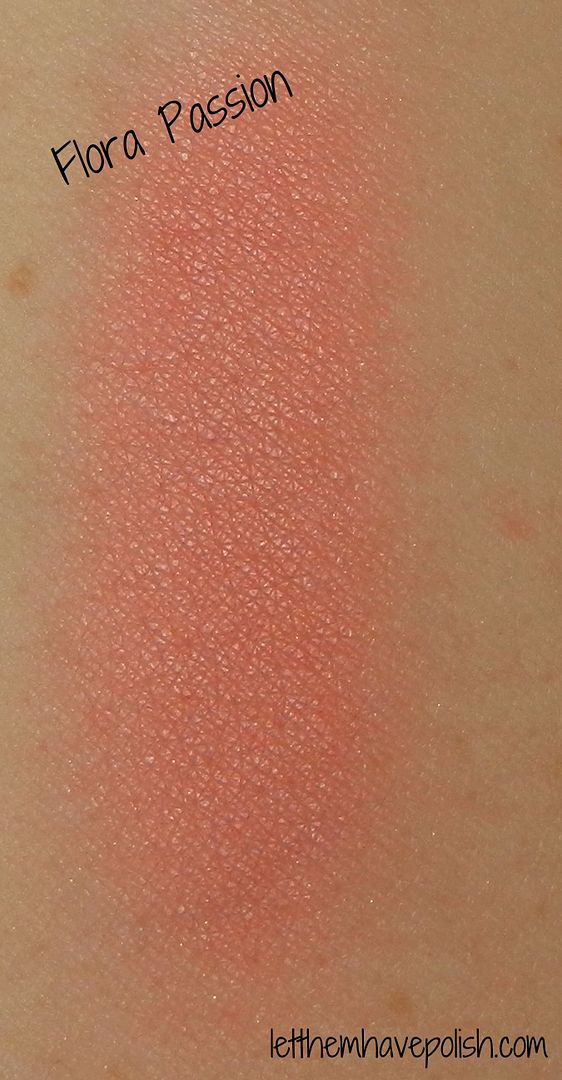 These beautiful blushes will be available in early August at select CVS, Walgreens, Meijer and Fred Meyer stores, some stores may have them out sooner. They will also be available online on Milani's site.
Have you tried any Milani blushes? I've also read great things about their baked blushes. Do you have any favorites?