Happy Friday my lovelies!!
Today, I have another of Milani's new nail polish collections. This pretty group is the Retro Glam collection. This adorable release is made up of Five dainty cremes and one adorable Black and White glitter topper. I really love the range of colors in this collection. There really is a retro feel to them. They remind me of those old kitchen wall-phones with the 27 foot cords. The ones that would get tangled into an unholy mess... Remember those? Ahh the good 'ol days when you could still slam a phone down to end an angry conversation.... Anyways, back to polish, I adore these colors to bits, but some of the formulas were... interesting...
To see close up swatches of these adorable colors just continue reading.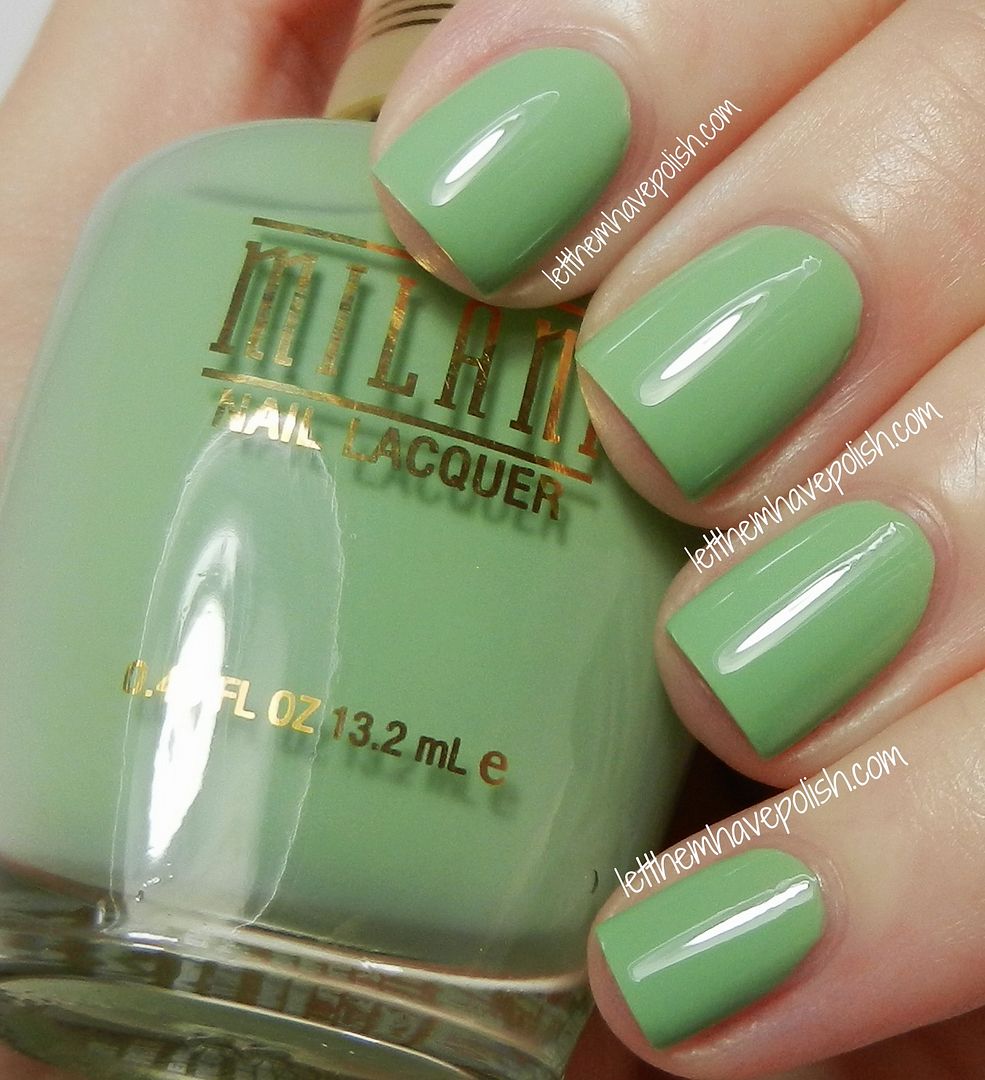 Creamy Pistachio absolutely lives up to its name, as that is exactly what it is. This beautiful shade of pastel pistachio Green is so yummy-looking. The formula on this color was strange. It was thick, but crelly; opaque, but sticky. I got it to level out at Three patient coats, and the color is worth the work I out into it, it is lovely. The key with colors like this is to keep as light a hand as possible when applying to avoid dragging the polish and creating bald spots and streaks.
Milani
Almond Bliss
Almond Bliss is a super interesting shade of very, very light Beige-Yellow pastel. I love this color. I love how color like this look on my nails. They are always really chic and different. The formula on this shade was very difficult to work with though. I ran into issues with streaking, bald spots and it just not wanting to level. I needed FOUR coats to get this swatch to look photo-worthy.
Milani
Strawberry Shake
Strawberry Shake is a yummy shade of light bubble gummy Pink. There is a slight Pinky micro shimmer that definitely aids in the application. The shimmer does not really translate to the nails, but it is there. The formula on this shade was quite nice, I used Three thin coats. I want a lipstick in this color and finish.
Milani
Mint Chip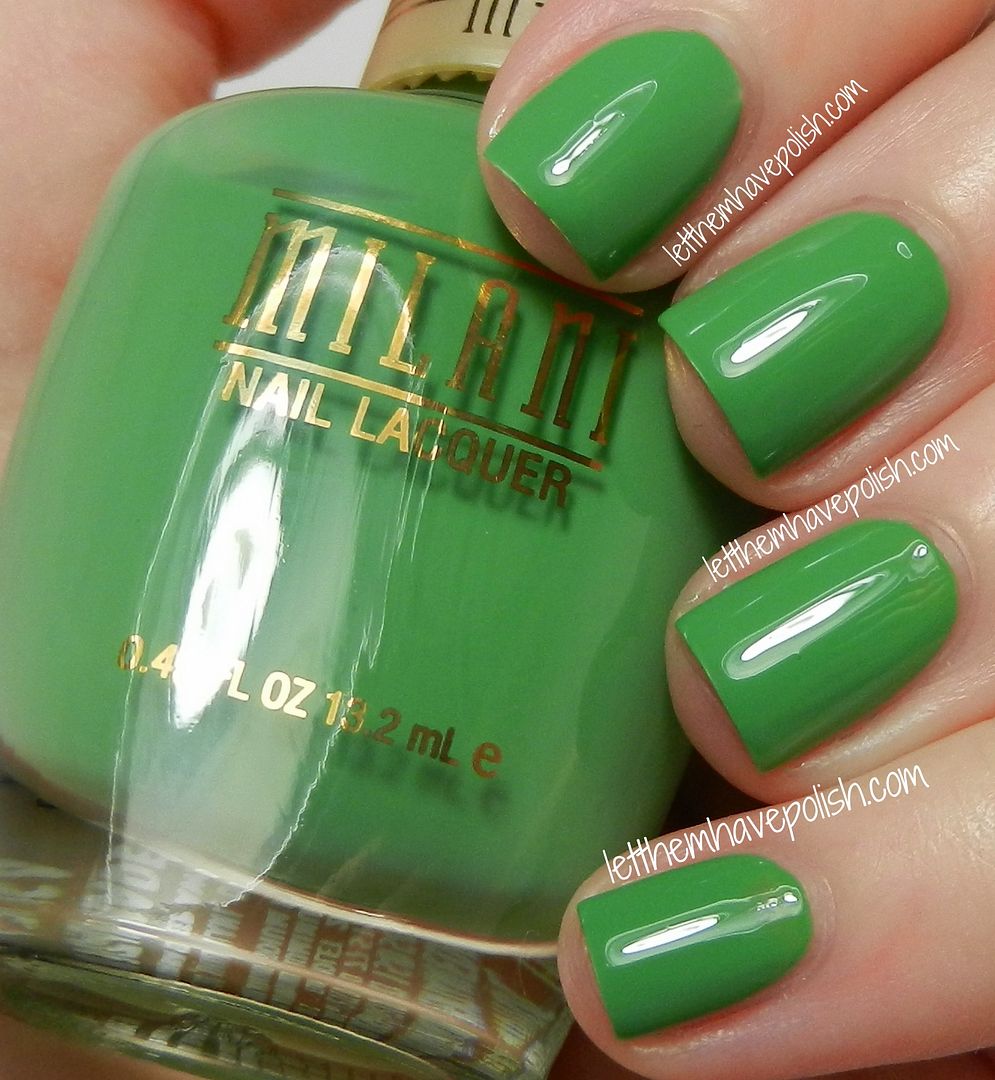 Mint Chip is one of the more vivid shades in this group. This shade is a Spearmint green creme with a good formula. It was a bit uneven, but opaque. I used Two coats for my swatch, adding a top coat evened out the surface.
Milani Raspberry Delight
Raspberry Delight is a lovely Magenta Pink creme. This shade also has a soft pearly, barely-there, shimmer. This color has a great formula and does well in Two easy coats.
Milani
Sprinkles
Sprinkles is a great blend of Black and White Hexes in varying sizes accented with Black bars suspended in a clear base. This topper is fairly easy to work with as the glitter is really packed in the base. There is no fishing required, some slight manipulation is needed on the nails though. I really love this topper. It looks great over, just about, everything!
What are your thoughts on this collection? I LOVE the colors, I am a bit bummed about some of the formulas being so poor. That is very uncharacteristic of Milani polishes. That said, the colors are well worth the effort. Nothing a good top coat can't help fix ;). The wins for me here are Creamy Pistachio, Sprinkles and Almond Bliss( despite the horrid formula).... Patience young Padawan.

These will be available at select CVS and Meijer stores starting early August, though some stores may already have them out. They are also available online.
Are any of these speaking to you?