Good evening and happy Truffle Tuesday!
Today Truffle picked me an awesome shade of juicy, shimmering Orange. She completely threw me off by not picking me a shade of Blue haha. That said, I am IN LOOOOVE with the finished look. The shade Truffle picked for me inspired a tropical color-blocked mani. This was my first official color-blocked mani, and I had a lot of fun working on it.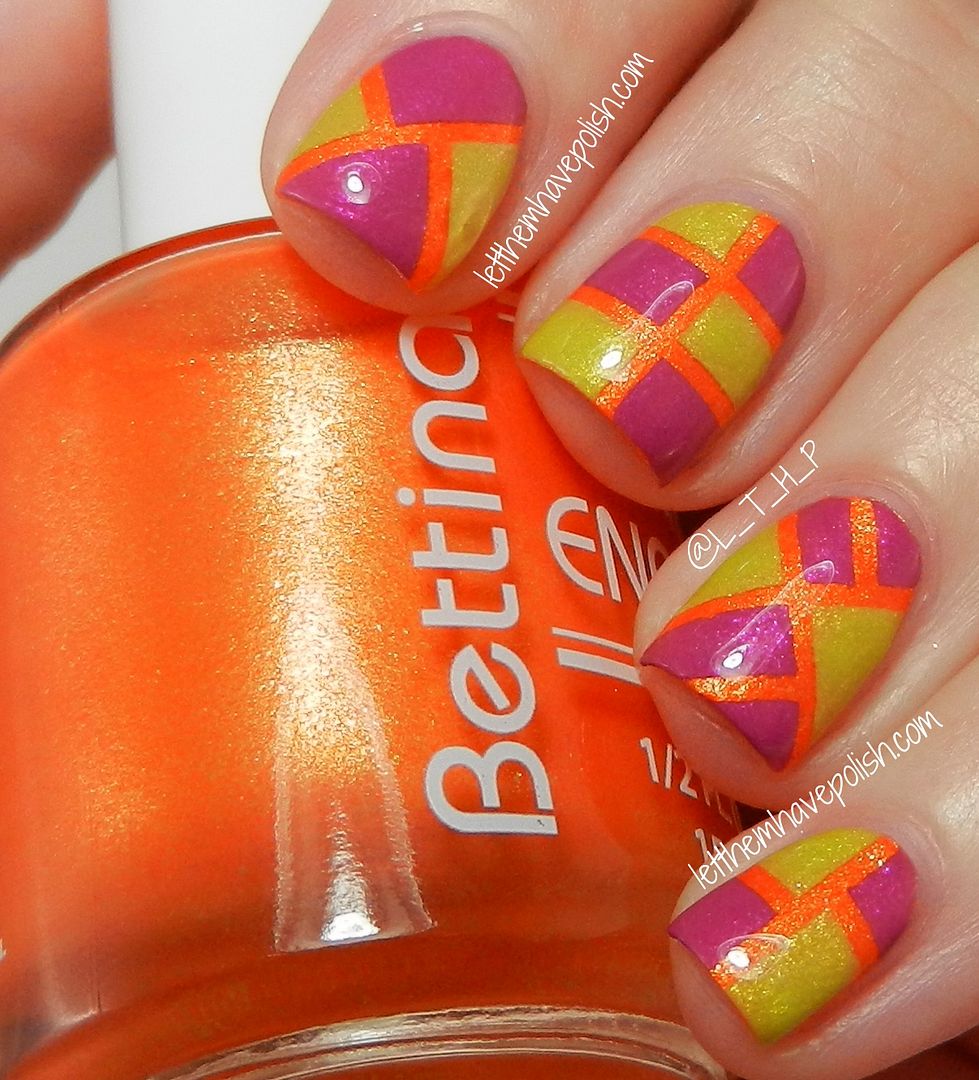 The base color is Truffle's pick, Bettina Mandarin. I really wanted to do something really Summery so I accented my base color with some color-blocking done with Bettina Kiwi (Chartreuse) and Fruit Punch (Magenta). All these shades are creamy shimmers so the finished look was super flashy, colorful and juicy-looking.
I didn't really set out with a plan, I just kind of placed the strips of thin tape randomly on each nail and painted the gaps with a fine brush and my selected colors. I finished the look off with Two coats of KBShimmer Clearly on Top top coat to smooth out the seams and bring out shine.
Mandarin is a spectacular shade of vivid mandarin Orange creme with a very strong Orange-Golden micro shimmer. I absolutely LOOOOVE this shade and the shimmery finish. The formula on this shade is PERFECT. Bettina has never disappointed me with their formulations. I seriously cannot get enough of these creamy shimmers, they seem to glow. I used Three thin coats for my base.
Truffle sends her love and hopes you enjoyed her pick for today. I definitely approve of Mandarin, it is as delicious as actual mandarins :D. Now, I'm off to color-block ALL THE THINGS!!!