Good afternoon loves!!
Yay for kitties! Today marks the start of Truffle Tuesdays and I am so happy and excited. Muffin is very , very missed. But, I am sure she would be very happy to know that her tradition has been carried on by her mate, Truffle.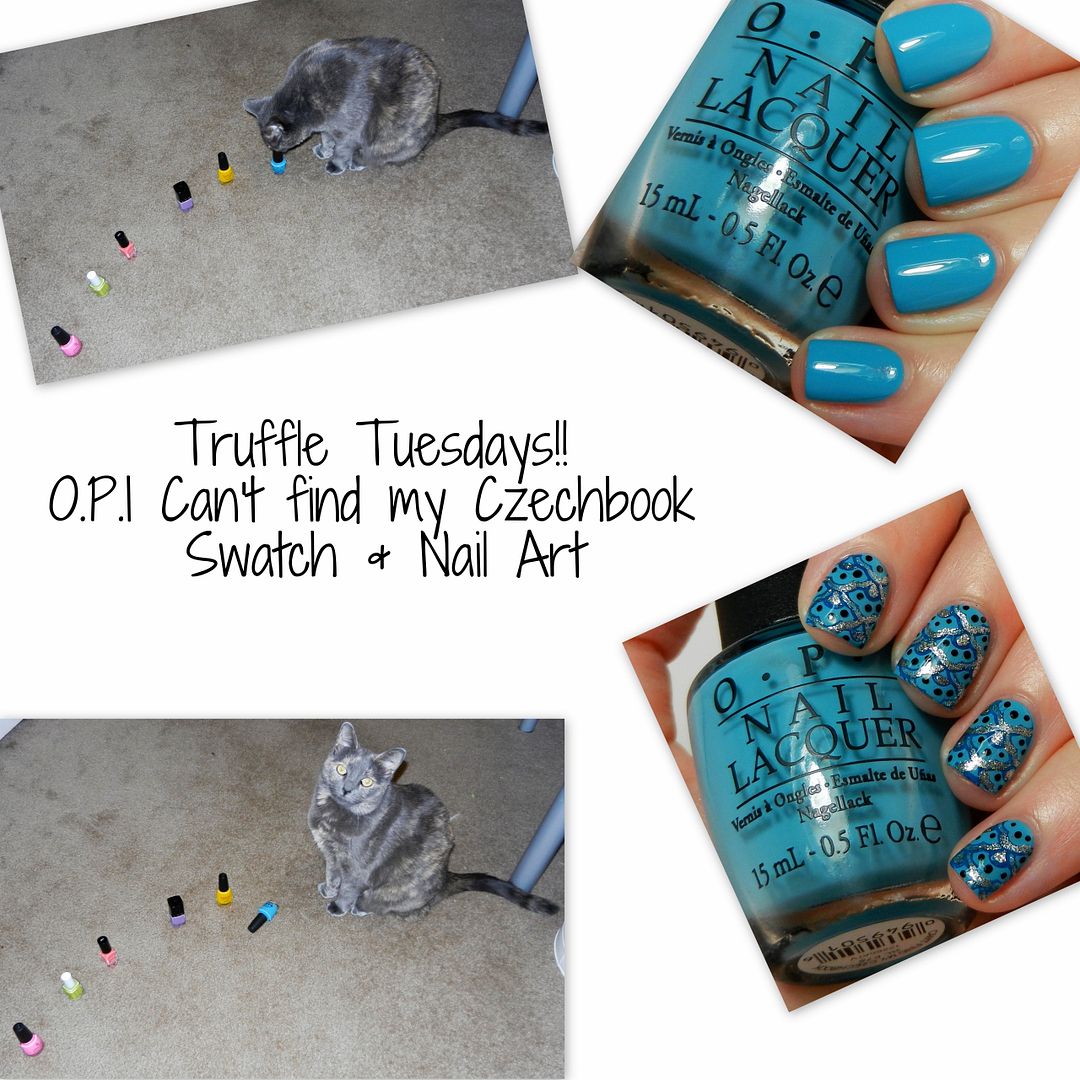 Truffle jumped right in and made her first pick very quickly. She chose for me O.P.I's Can't find my Czhechbook, from the OPI Spring 2013 collection. I went back to my roots by doing some stamping and adding some freehanded details.
I am so in love with the finished look!! There is something so mermaid-y and glam about it. Anywho, I started with a base of O.P.I's Can't find my Czechbook. Once my base was dry I did my stamps with Pueen stamping plate Pueen15 and O.P.I I saw... You saw... We saw... Warsaw. Then I decided that I wanted to add some details to the scallop stamp. So, I dug up my O.P.I Your Royal Shineness and a very fine detailing brush and filled in the small Blue outlines. To finish it off I added some very small dots in Cult Nails Nevermore. I finished the whole thing off with a coat of Seche Vite.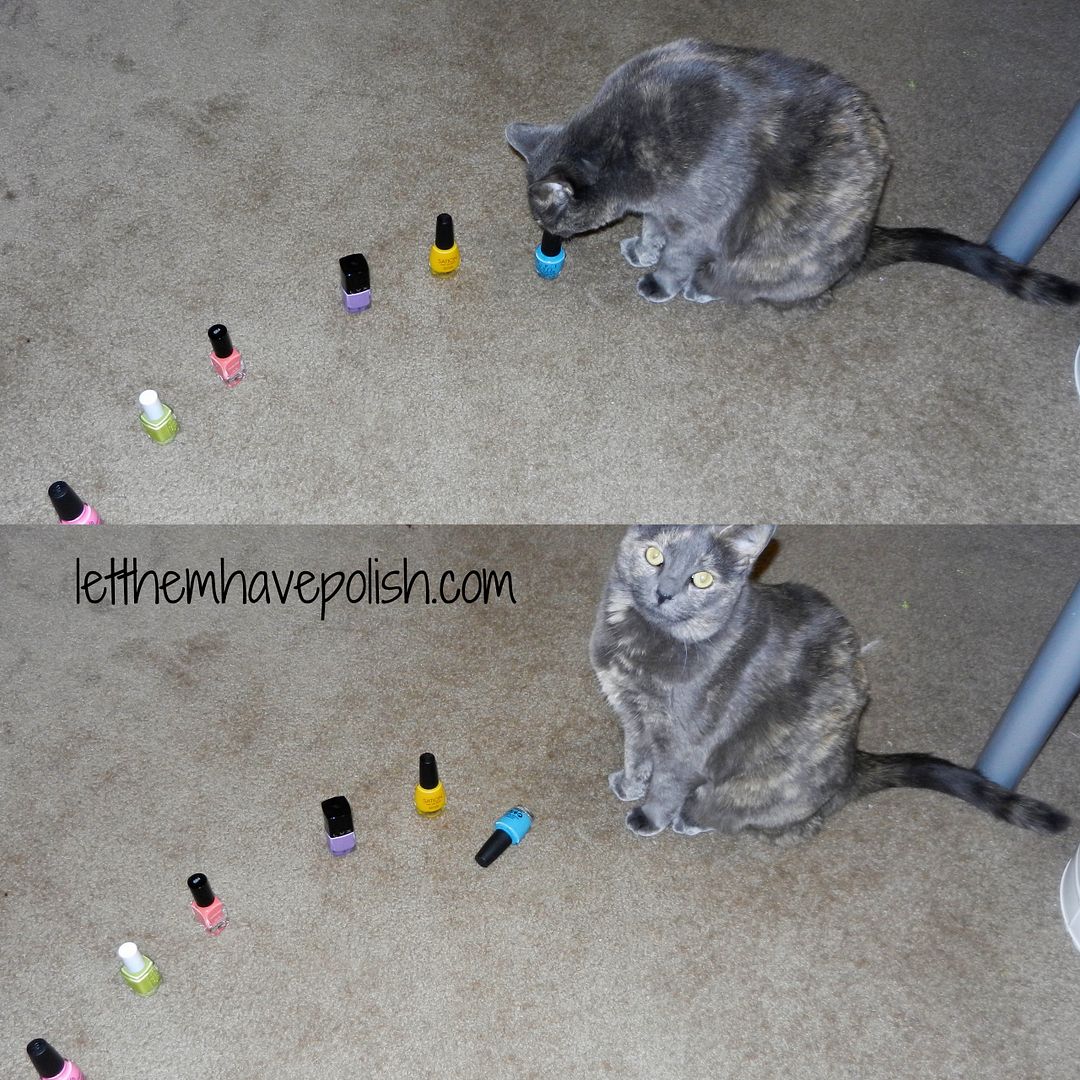 O.P.I Can't find my Czechbook
Can't find my Czechbook is a beautiful dusty, Sky Blue creme. This shade photographed a bit more vivid than it is in person. If you enjoyed O.P.I's No Room for the Blues, you will LOVE this pretty. This shade is a slightly Bluer version of NRftB. The formula on this shade was really nice and easy to work with. I used Three thin coats of color.
I am so happy to get started with this new "chapter" in the LTHP book. I hope you guys enjoyed this look. I had a lot of fun working on these nails, and Truffle had fun helping :D. Thanks for stopping by!!