Happy Tuesday loves!
Today I have swatches of the KBShimmer Five Year Anniversary Celebration duo. I must say, I am SOO happy for KBShimmer in achieving such a milestone as a small business in this economy. I really do want to take a moment to congratulate Christy on building such an amazingly successful brand.
Not only does Christy make stunning polishes, KBShimmer is also a full bath and body line. I have never ever been let down by a single KBShimmer polish. I mentioned this on Facebook, but I truly do feel that what Christy does with her raw materials is not polishes, she makes magic.
KBShimmer Would Jubilee It? over KBShimmer The Grape Beyond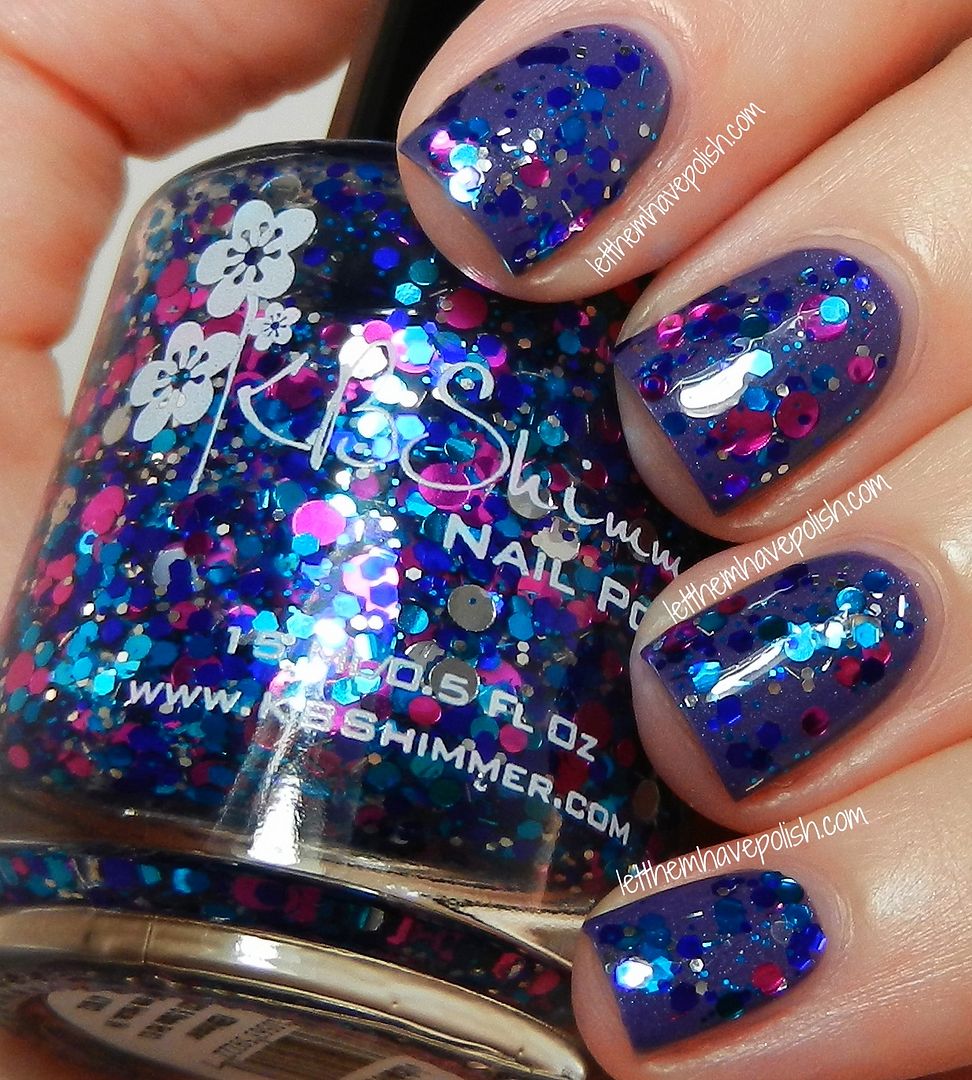 Would Jubilee It?
is a most spectacular blend of Cobalt, Fuchsia, Aqua and Silver glitters and micro bars. There are varying sizes of dots and hexes suspended in a clear base.
Would Jubilee It?
is a really chunky glitterbomb, but it did not give me troubles with application. The large bits come out with ease and I just adore the blingy goodness of this glitter topper. I used Two coats of glitter over my base color.
KBShimmer The Grape Beyond
Mmmmmm mmmmmmmmmmm!!!!
The Grape Beyond
is a beautiful, satin-matte finish, dusty Purple with an amazing Teal micro shimmer. The formula on this shade is an absolute dream.
The Grape Beyond
has a smooth and even formula that does great in Two coats. I couldn't bring myself to top coat it.. I just LOVE the finish of this color and I love how the sparkles still come through as it dries to its matte finish.
Here is a quick video on how I apply my chunky glitters. It features this lovely duo!