Hello my painted beauties!
Time really does fly when you are having fun! Today is LTHP's THIRD BIRTHDAY!!!! I cannot believe Three years have gone by so quickly. I also can't believe how much has happened in those Three years. I've met so many amazing people through this blog. I've had some amazing experiences, and so not so amazing ones too. I've learned SO MUCH about this industry that I love.
Through the years this blog has grown to be so much more to me than just a blog. I have a real passion for this industry and I see this blog as a stepping stone to greater things (not that blogging itself is not great:). I have so many goals I know I will achieve some day. Of course, I want to thank all of you who stop by every day and keep me inspired. I really see you guys as my friends and your feedback always means so much to me. You guys really do make this fun and worth it!
For this Blogaversary I wanted to do something REALLY bling-y and special. The second I received
Inglot's new nail art and body spangles
I just KNEW a scale-y, blingy look was in order. And what better occasion to do such a look than on the birthday of mah blog-baby!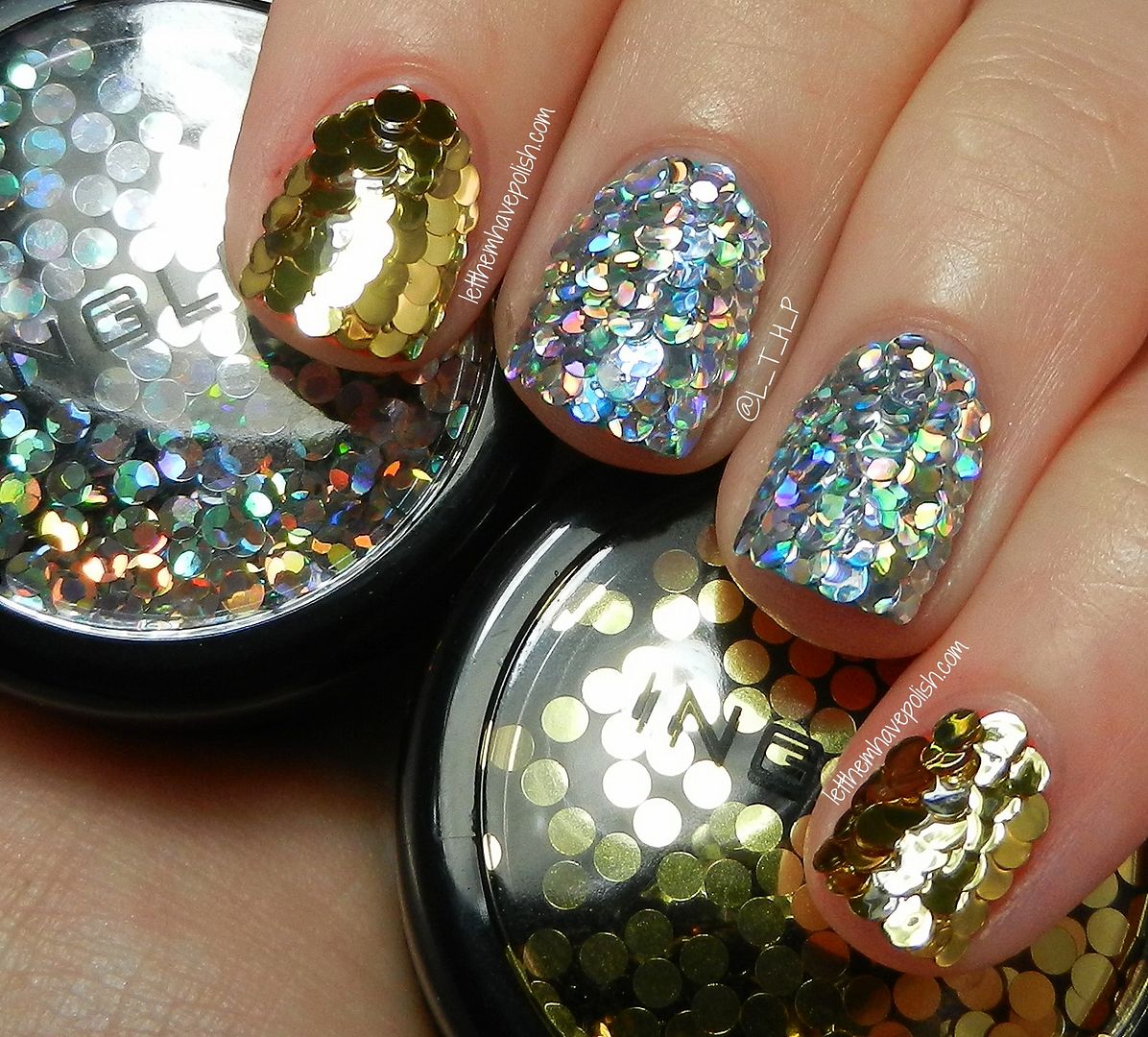 For this "disco-mermaid" look I started with bases of Inglot O2M polishes. Once my base colors were dry I started placing my circle spangles over a light coat of a slow drying clear coat. I placed the circle spangles one by one on my nails, patiently, with a toothpick. I intentionally overlapped them a bit to create a scale-y look. I finished my nails off with a good coat of KBShimmer Clearly on Top.
I could not stop staring at my nails once I was done. I've never done such a blingy look. I also had a blast working with these Inglot glequins.
Oh... and I rounded my nails.... Yup... I did...
Inglot O2M
#684
and
#687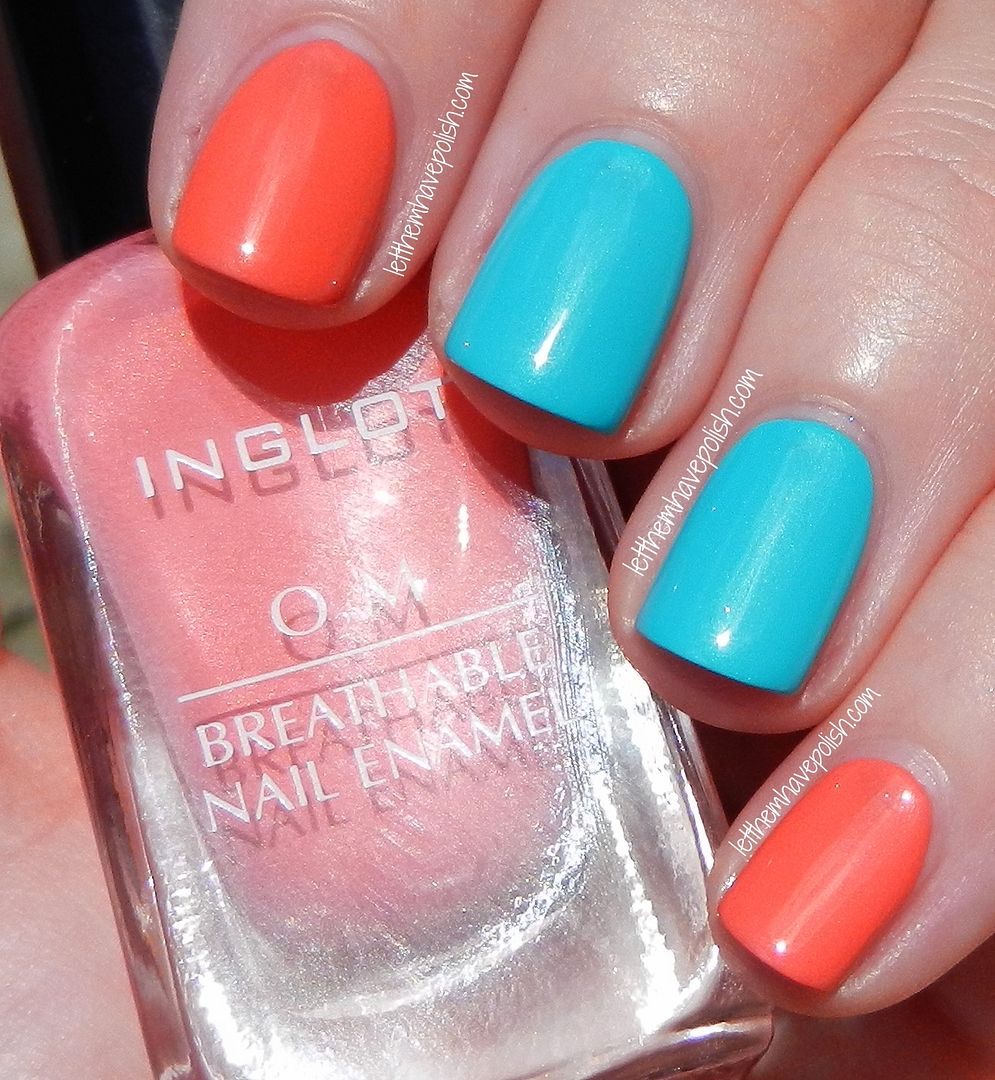 I ADORE these Two shades together. #684 is a beautiful shade of Hot Coral creme with a slight Golden micro shimmer that barely translates to the nail. However, it does aid in the application of the color. #687 is a FANTASTIC shade of Minty Blue creme with that same micro shimmer quality that #684 has, but it does show a bit more when the color is on the nail. These shades have really opaque formulas, they can be a bit streaky if you don't use a light hand. I used Two coats of each shade for full opacity. The O2M polishes are water and oxygen permeable.

I'm off to celebrate my bloggy b-day by unpacking some goodies that came in the mail today! I can't wait to see what year number Four will bring... More makeup, more nails, more cats and maybe even some fashion. LTHP is my baby, my creative expression and I am so happy to share it with all of you! Thank you to all of the readers and companies for your continued support of my painted ventures!!