Happy Tuesday!
Today is my nemesis.... Day Three of the #31DC2013, freaking Yellow nails. You know, it's not that I dislike Yellow. I just don't find the color inspiring. Yellow is a hard color for me to wear, if it is not *just* the right shade of Yellow... It can make me look too Red, or too pale and Green. Basically, Yellow is just not my color. I really wanted to try hard and do something cute though.. So, I did some more stamping for today's look, and accented the look with some studs.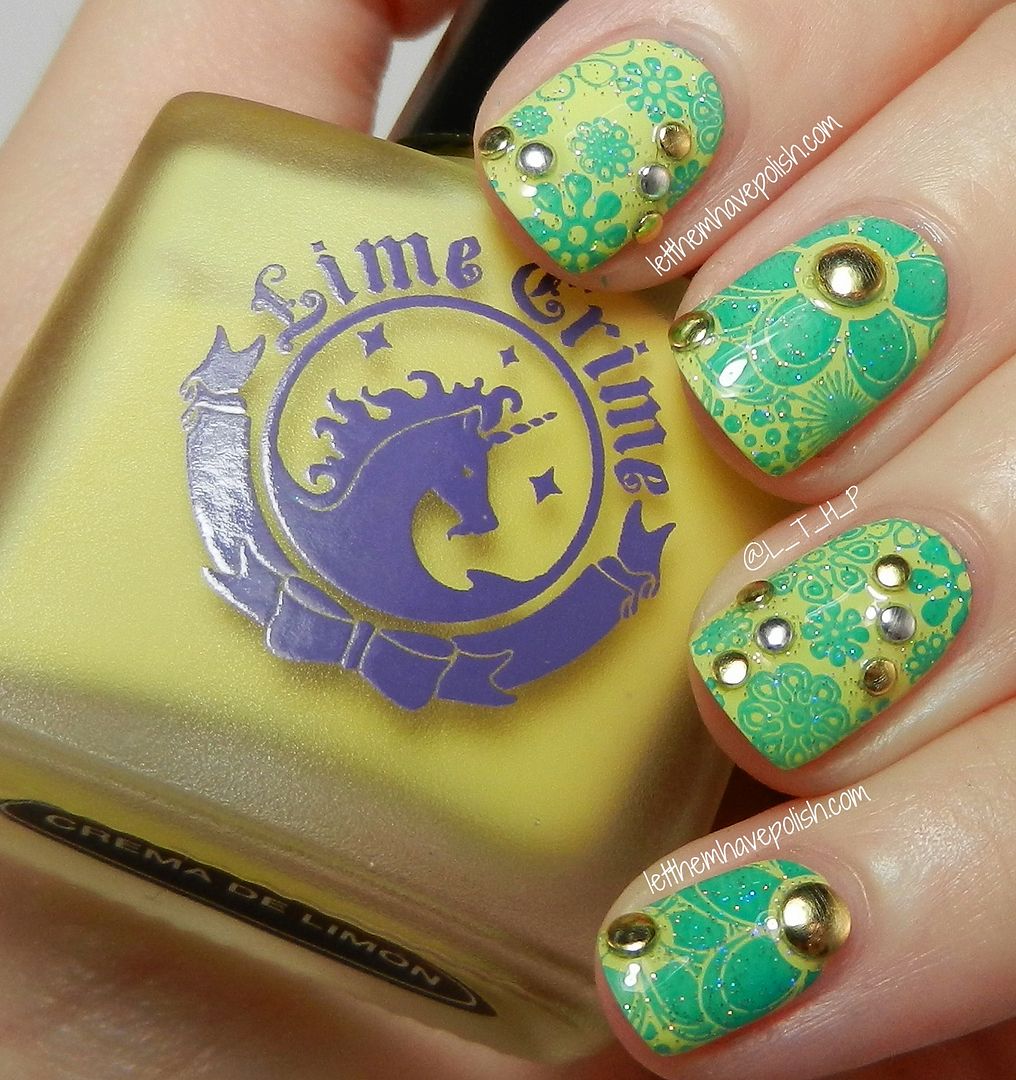 I started off with Two effortless coats of Lime Crime nail color in Crema de Limon. Once my base color was dry I stamped using Pueen plate Pueen25 and Milani Fast Dry nail color in Quick Teal. I then top coated my nails with Seche Vite and a light coat of INM Northern Lights and then set my Cult Nails studs into the glittery top coat. After giving my nails a second to set I did a final coat of KBShimmer Clearly on top to seal in my studs.
I really like the finished look, but it took me forever to land on this. The original plan was to try and freehand something. But long story short, I suck at freehand... I keep trying out stuff on nail wheels... Just not having any success on my actual nails.
Lime Crime
Crema de Limon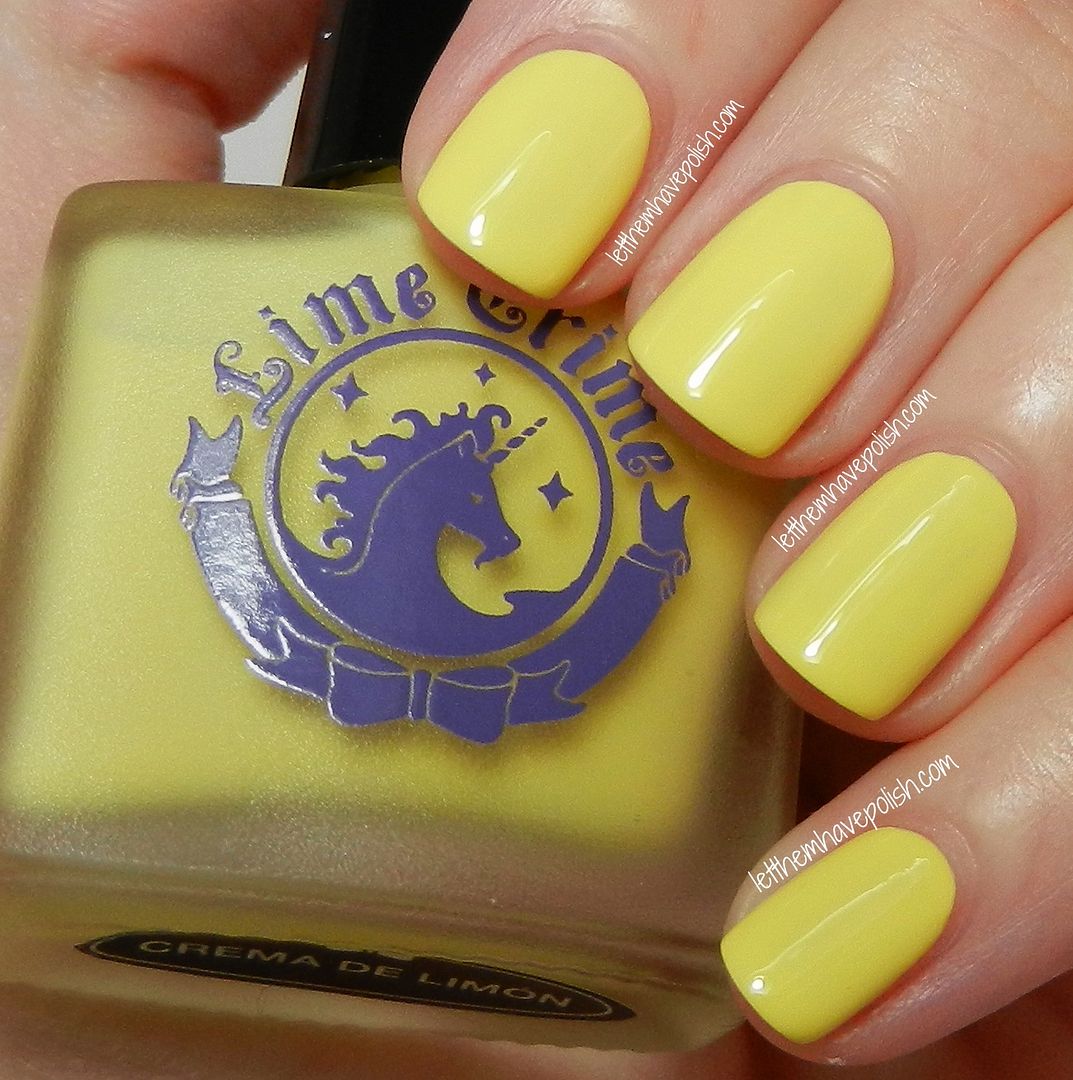 Crema de Limon is a really nice shade of pastel Yellow creme. What you see here is Two effortless coats of color and top coat. The formula on this shade is really great!
I was trying really hard to get something done with these!!! These awesome
nail art brushes from Winstonia
are great for detailing and small freehand creations. I so want to improve my freehand skills and I know the only way to do so is by practicing more. I tend to get frustrated, like I used to with stamping... SO! I am practicing a lot and wasting a lot of polish hahah... Some day I will produce something blog-worthy with these awesome brushes. They are the perfect sizes for nail art!
Tomorrow should go better because I love GREEN!!!! I'm off to see about stalking the #31DC2013 hashtag. There are SOOO many awesome looks coming out every day! I could spend hours looking at all the nail art!!
To see an inlinkz gathering of many of the bloggers participating in the challenge just keep on reading after the jump!