Happy Friday Everyone!!
This Friday morning I have a quickie post for you guys! I am sooo very excited to share these new babies by Jordana. Jordana is a "sister company" to Milani They are
available online
as well as most Walgreens stores. What I love about Jordana is they make great affordable products. And when I say great, I really do mean great. These new 12hr. Made to Last Eyeshadow Pencils are as awesome as their
Milani cousins
. Though some of the shades Jordana released are dead on dupes for some of the Milani Shadow Eyez Waterproof eyeshadow pencils, I really don't mind. See, these are a fraction of the price as they retail for $3.99!!! Don't let that price fool you though, these are entirely amazing and the wear really is spectacular.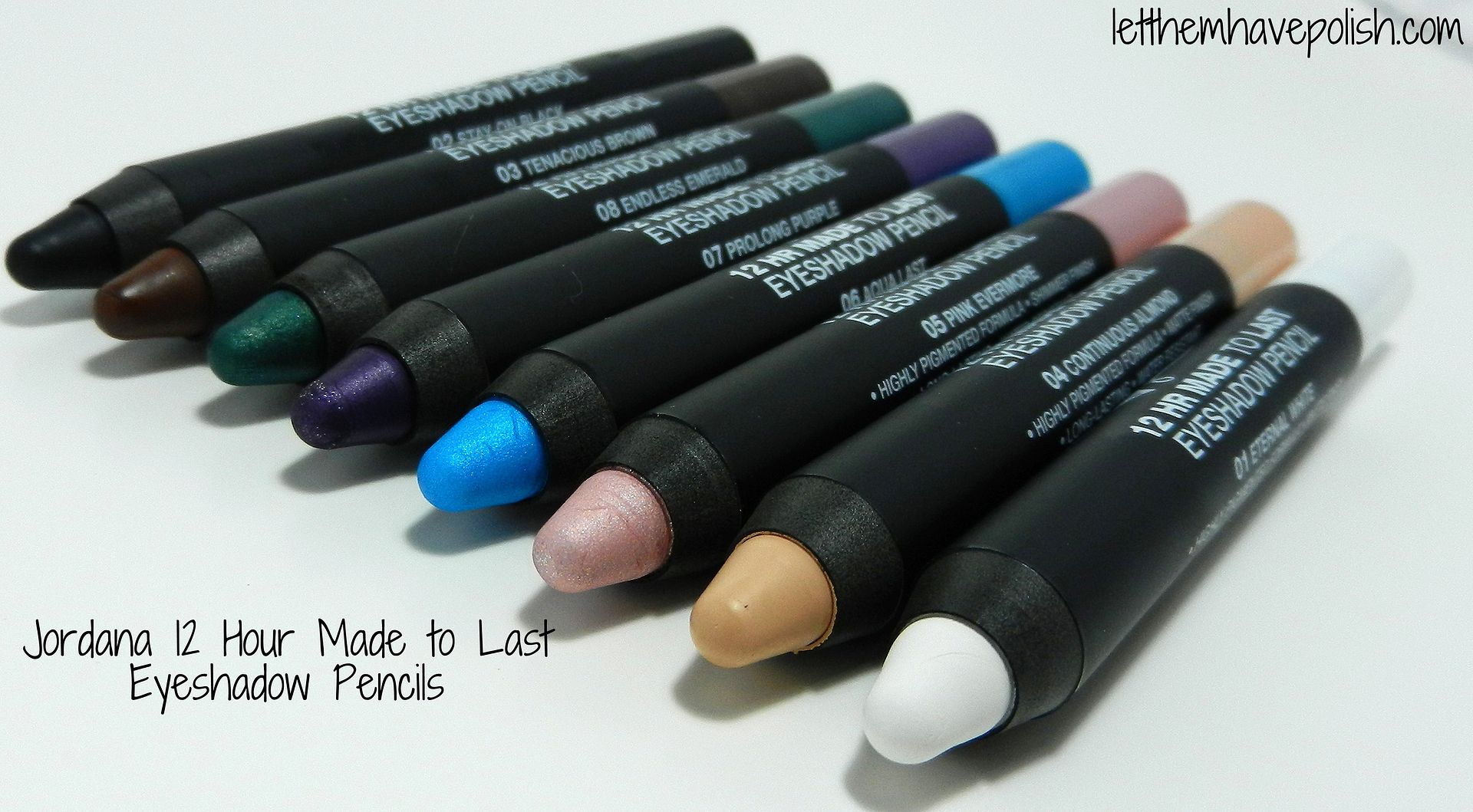 I love that they did a mix of nude and bold, matte and shimmer. They really covered all their bases... And speaking of bases, these make AMAAAAAAZING shadow bases. I usually do my primer and then follow it by a layer of which ever shadow pencil shade I've chose for that day. These are fantastic on their own and blend really well, but they make even better eyeshadow bases.
Aren't they beautiful?!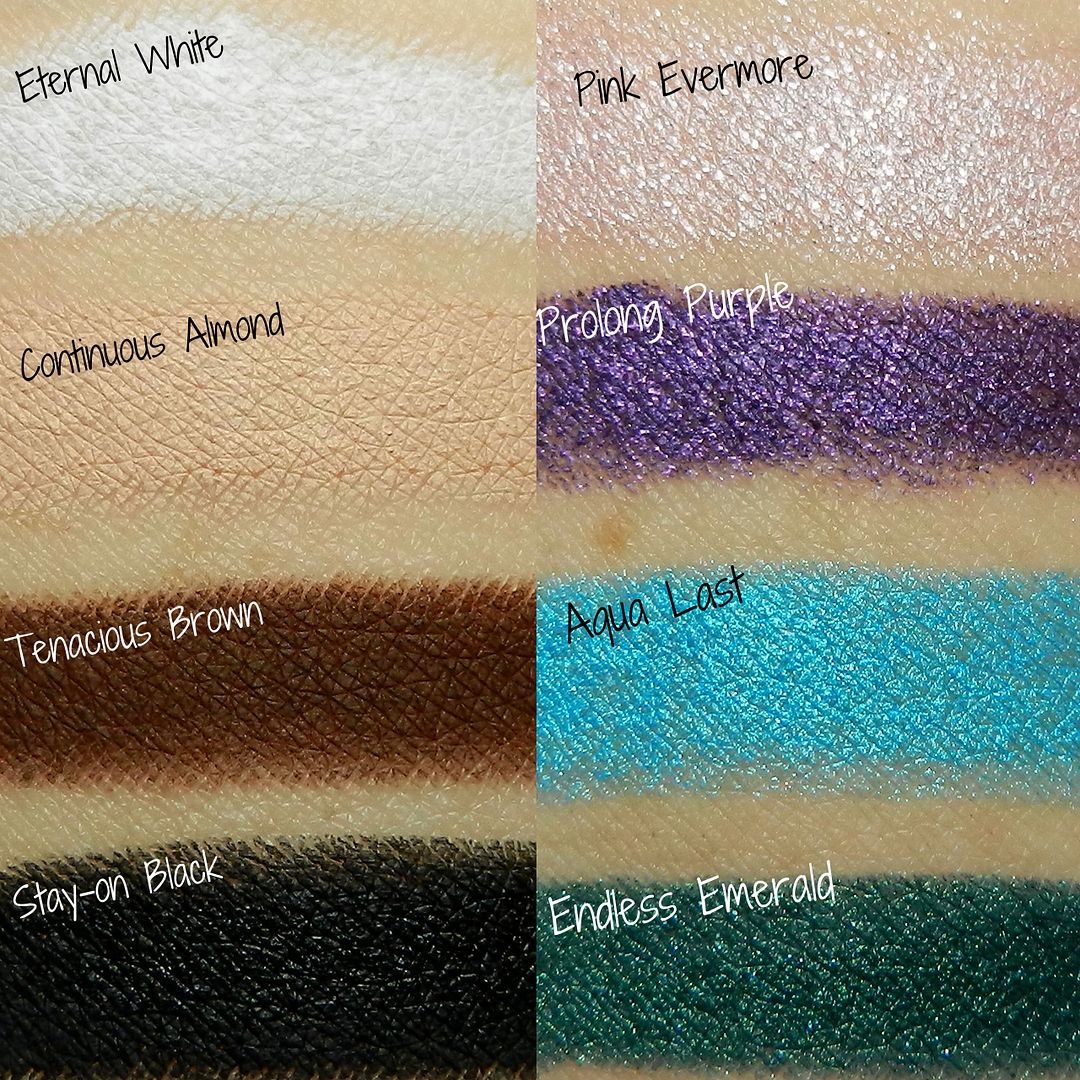 Eternal White: Matte White creme pencil. LOOOOVE this one for layering bright eyeshadows over!
Continous Almond: This baby is a dead on dupe for Milani's Almond Creme. This is my go- to browbone shade. Even if I end up layering a color over it, this shade is usually a part of my eye makeup routine.
Tenacious Brown: Beautiful matte coffee brown creme. This may seem weird, but I LOOVE using this pencil to fill in my brows.
Stay-on Black: Matte Black creme perfection.
Pink Evermore: A soft sparkling Pink. This shade is so beautiful on the inner corner.
Prolong Purple: A gagagorg sparkling Amethyst Purple.
Aqua Last: *.* *.*!!!! A beautiful shade of metallic aqua Blue.
Endless Emerald: A sexy shade of shimmering peacock Green.
These are all SOOO creamy, and so very pigmented, that a light hand is almost a requirement. They set fairly quickly, so don't take your time when working with them. These would not smudge at all!! I kept rubbing my arm swatches to see if there would be any give and, there wasn't :DDDD!! So for $3.99... I say these are a STEAL, and if you are in the market for a great and easy to use eyeshadow pencil.... You should go just ahead and grab these!!
I can't pick favorites because I love all of these shades for many reasons. Of course I am gaga for all the shimmering shades. But, the creme shades are so versatile and just plain awesome. Will you be keeping an eye out for any of these? Which shades are you loving most?