Happy Humpday!
Today I am very excited to share swatches of OCC's Fall moderncraft nail polish collection. These six beautiful shades are inspired by the 1920's cabaret look. These polishes are insanely beautiful and the formulations really left me kind of speechless. The full Moderncraft collection is available online and at select Sephora stores now.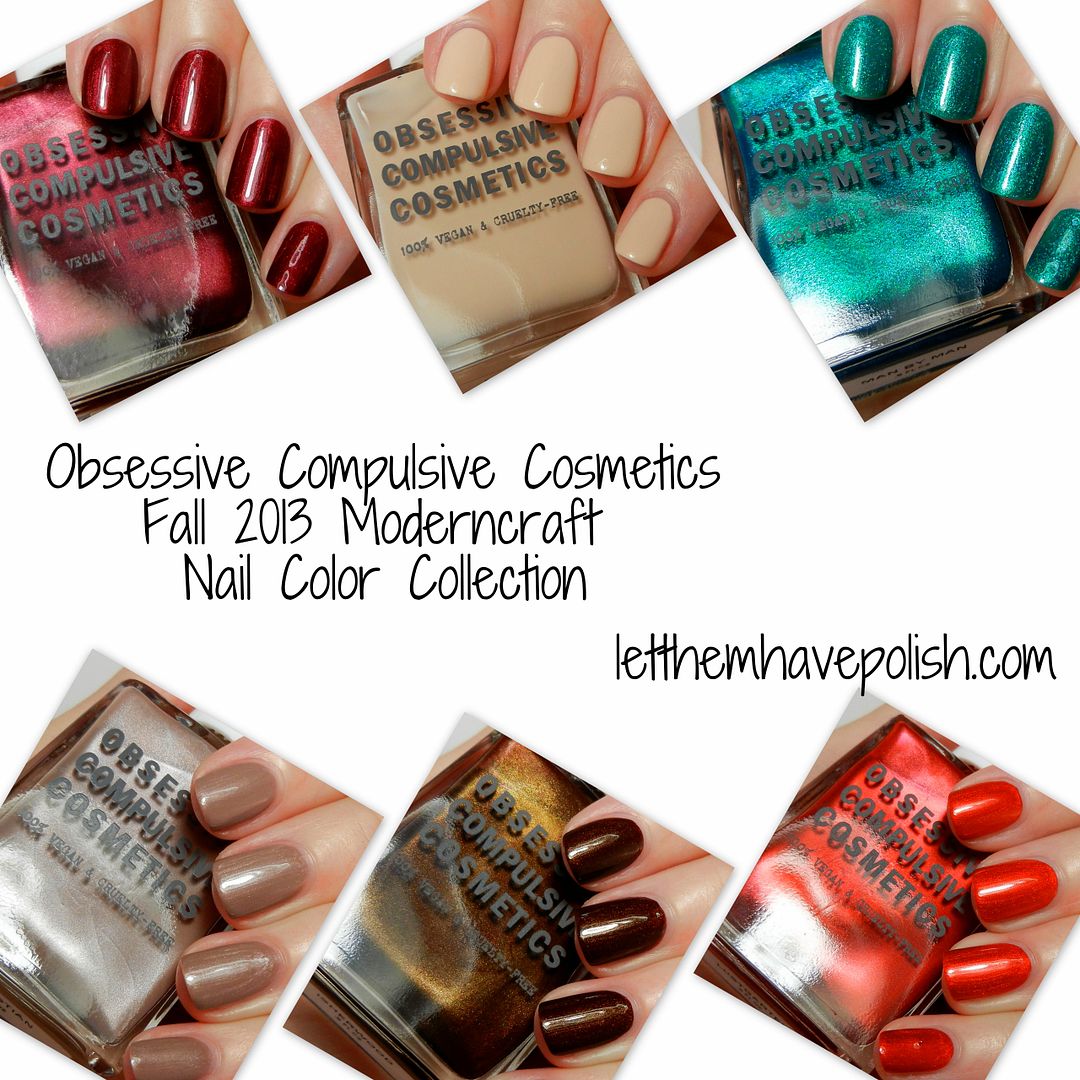 The only issue I ran into with these polishes, was not actually the polishes themselves. I'm not a fan of OCC's brush :(. To me it feels a bit too stiff, all of mine were almost wonky. This is an issue, in particular with the more metallic shades. Metallics like to show brushstrokes and imperfections. The brush is such a crucial part of a great, all around, nail color. I really wish OCC would take a moment to analyze their brushes. I will have to take photos soon because I can't properly describe what I mean, but the brushes on these left much to be desired.
That said, the polishes are very self-leveling, even the metallics. Even though some shades were showing some brushstrokes, they were still evenly pigmented and buttery smooth. As the shades dry, the strokes do diminish. The formulas on every single one of these polishes was just mind blowing. Every single polish is very saturated and thick, but not in a bad way. My husband describes these as having the consistency of car paint. They are just so insanely dense, but buttery. All of these swatches are shown with a top coat for shine.
OCC Man by Man
This shade is definitely the standout in this collection. Man by Man is a rich Teal jelly base packed full of color-shifting Teal shimmer. This shade is extremely mutichromatic and shimmery. The sparkles twinkle from Teal to Violet to Blue and Gold. My camera freaked out at the shimmering goodness of this pretty. Even though it looks like a foil in this photo, it is more of a heavy, twinkling shimmer. This shade is also a bit Greener in person. I used Two easy coats for my swatch.
OCC Black Metal Dahlia
Black Metal Dahlia is a classic and gorgeous shade of shimmering, metallic vampy Burgundy. what you see here is just ONE coat of color. That's right, one coat. This color is just a classic beauty. I wanted to be bored at this color, but I was finding the metallic shimmer to be really interesting and beautiful. This shade also has a matching Metallic Lip Tar shade, which I will be featuring soon.
OCC Isherwood
Isherwood is a delicious shade of rich coffee brown with a subtle Golden micro shimmer. This is the right way to do Brown nail polish! The shimmer in this shade really makes this a win for me. I used two coats of color for this swatch.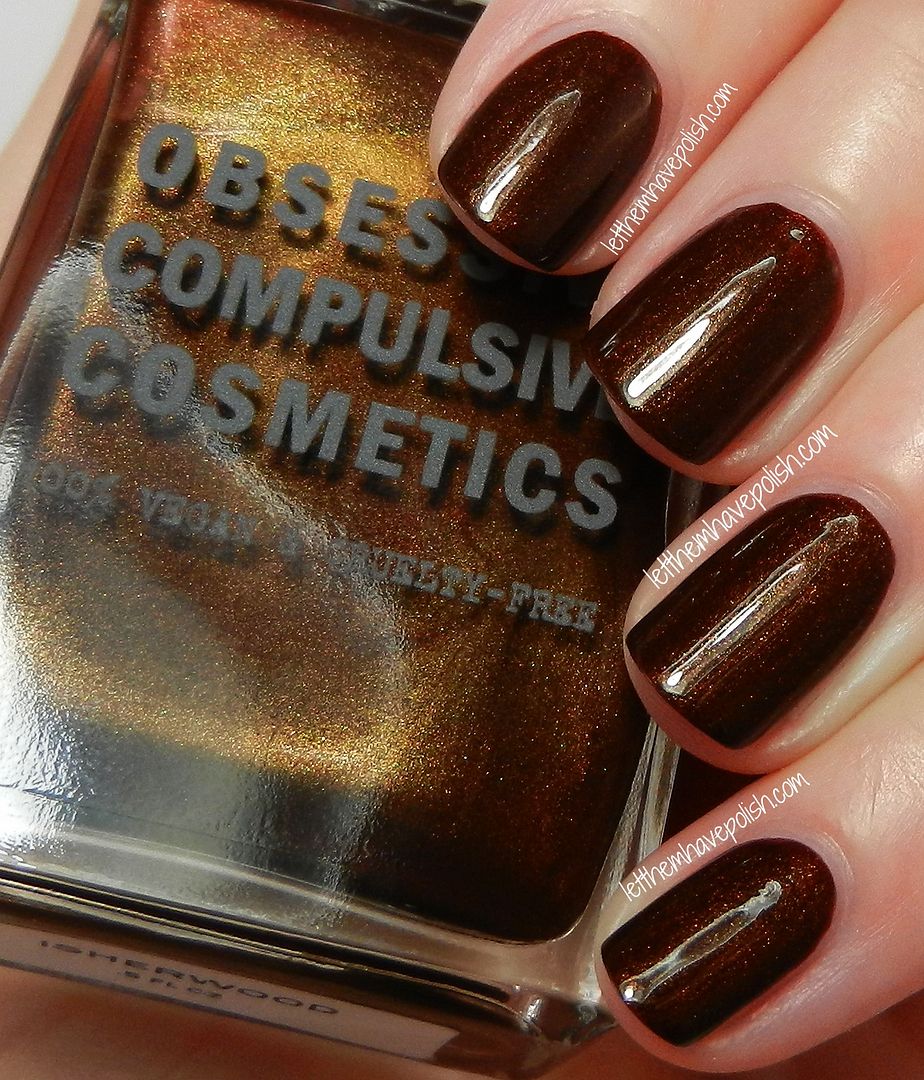 OCC Sebastian
Sebastian is an amazing shade of light Taupe, with hints of Violet undertones, and a strong pearly shimmer. I am so madly in love with this color. The shimmering, pearly finish is really unique and really brings the Taupe to life. This shade also has a matching lip tar color.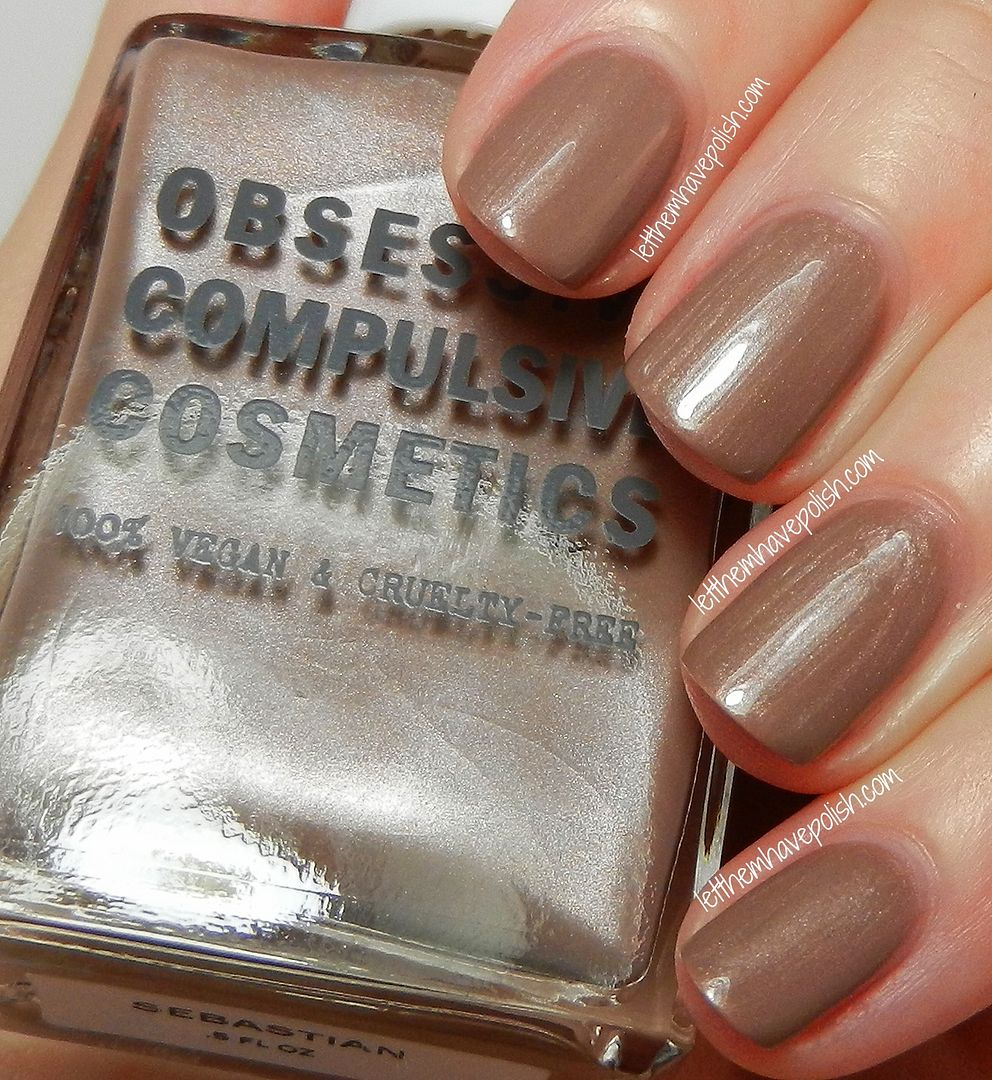 OCC Lustgarten
Lustgarten is an amazing shade of warm metallic shimmering red. This color is Holiday perfection. I am really loving the brightness and glowy qualities of this shade. I used Two coats of color for my swatch.
OCC Mein Herr
Mein Herr is a dreamy shade of Almond toned creme. This color is squishy, but so easy to work with. This shade was surprisingly flattering and wearable on me. It has just enough Pinky tones it it to work with many skin tones. The formula on this shade is impressive! I used Two easy coats. This shade has a matching Lip Tar Stained Gloss shade.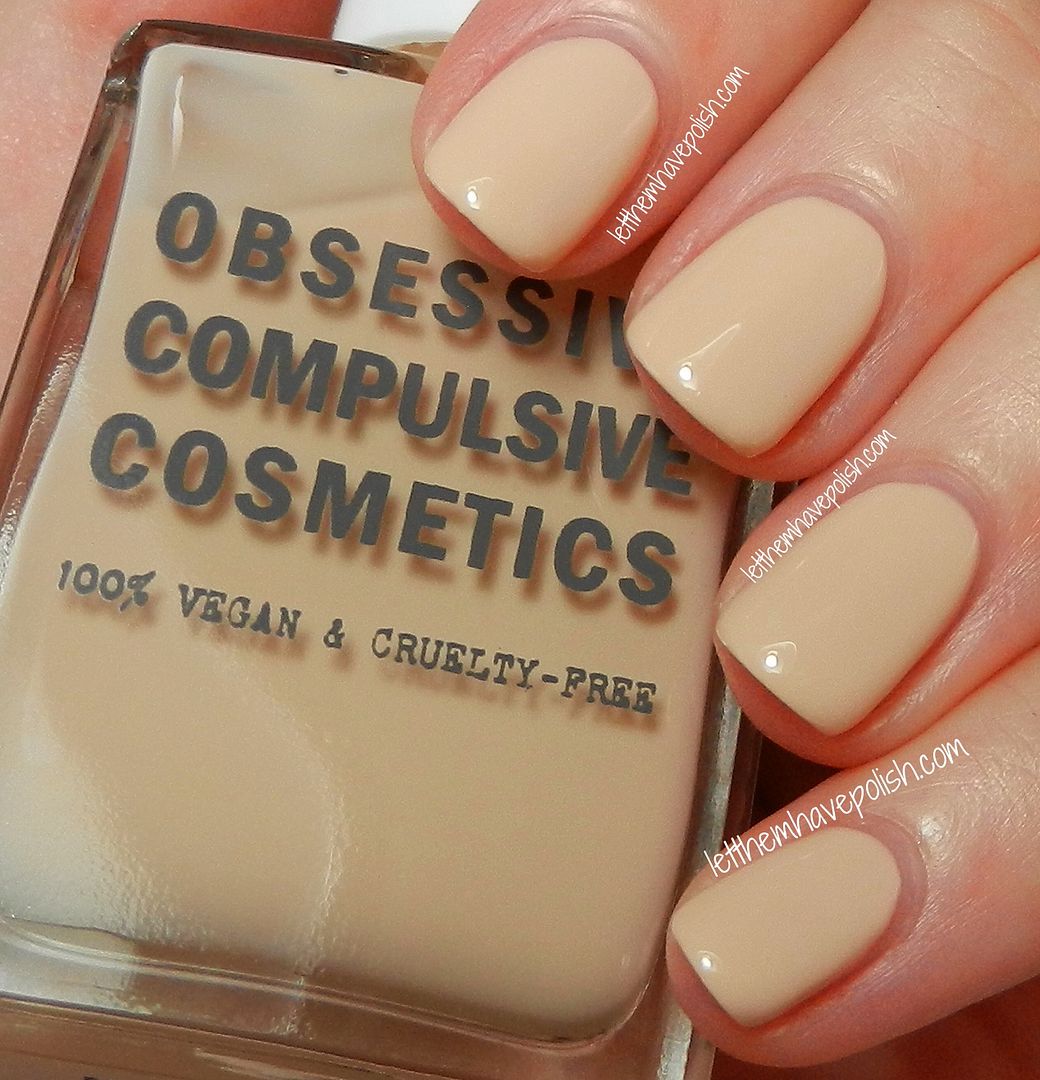 I am so madly in love with all of these shades. In particular Man by Man, Isherwood and Lustgarten really blew me away. I really can't wait to share my lip tar swatches for the Moderncraft release. There are some seriously beautiful shades in that lippy collection, the glosses are so cute too! These nail polishes are available now and retail for $10.00.
Which of these are speaking to you most?