OMG it is Thursday already!!
This week has been such a blurr for me, I'm not quite sure why. I hate the feeling of "missing days". I know I have not spoken much about my health in a while... it's been really rollercoaster-y. The good news is that I do not have Crohn's afterall... It was
something else all along
, basically my stomach is too slow and does not empty properly.
It sucks because there is no treatement for it other than "lifestyle changes" which I have been working on since 2010, when these issues started presenting... I'm really frustrated, and a fairly anxious mess, which does not help with my "gastric distress"... Fun, right?! Needless to say all of these things have been getting in the way of life in general. I'm trying my damn hardest to keep a positive midset and stay calm, but some days are harder than others. Today is not so great, my heart feels heavy, my body drained but my mind is doing 100 miles per hour. I'm hoping to dive into some nail art and hopefully get lost in it for a while. I really need to catch up on my #31DC2013 posts.
Now that "that's" out of the way, how about some swatches of the Zoya Cashmeres Fall 2013 collection? This portion is the creamy half of this year's Fall releases. Six new yummy shades that range from classic nudes and browns, to bold reds and a very uniqe Green & Blue.
To see close up swatches and find out my thoughts on these shades just continue reading ♥.
I really don't want to repeat myself over and over so lets get this out of the way now lol... The formula on every single one of these shades is perfection. I didn't run into a single problem color. I used Two coats of each shade and all swatches are shown with a top coat. Though they were very shiny on their own. These all have classic Zoya creme formulas, very buttery, even and soo smooth. I am never unimpressed by Zoya's formulations, and the consistency of their cremes.
Zoya Livingston
As you guys know (or may not know), I'm not a huge Red polish gal... except when it comes to Zoya. I am such a sucker for their Red shades. Livingston is a beautiful deep Ruby Red creme with very Pinky undetones. I had such a hard time photographing this rich shade of Red. It is deep, but vibrant. I felt very Snow-White-like with this color on my nails.
Zoya
Sailor
If you were a fan of the shade
Natty from last year's fall release
, then you will adore
Sailor.
This shade is a classic shade of slightly dusty Navy Blue creme. It is light enough that it remains Blue toned in all lighting.
I absolutely love this color, it feels so classic to me.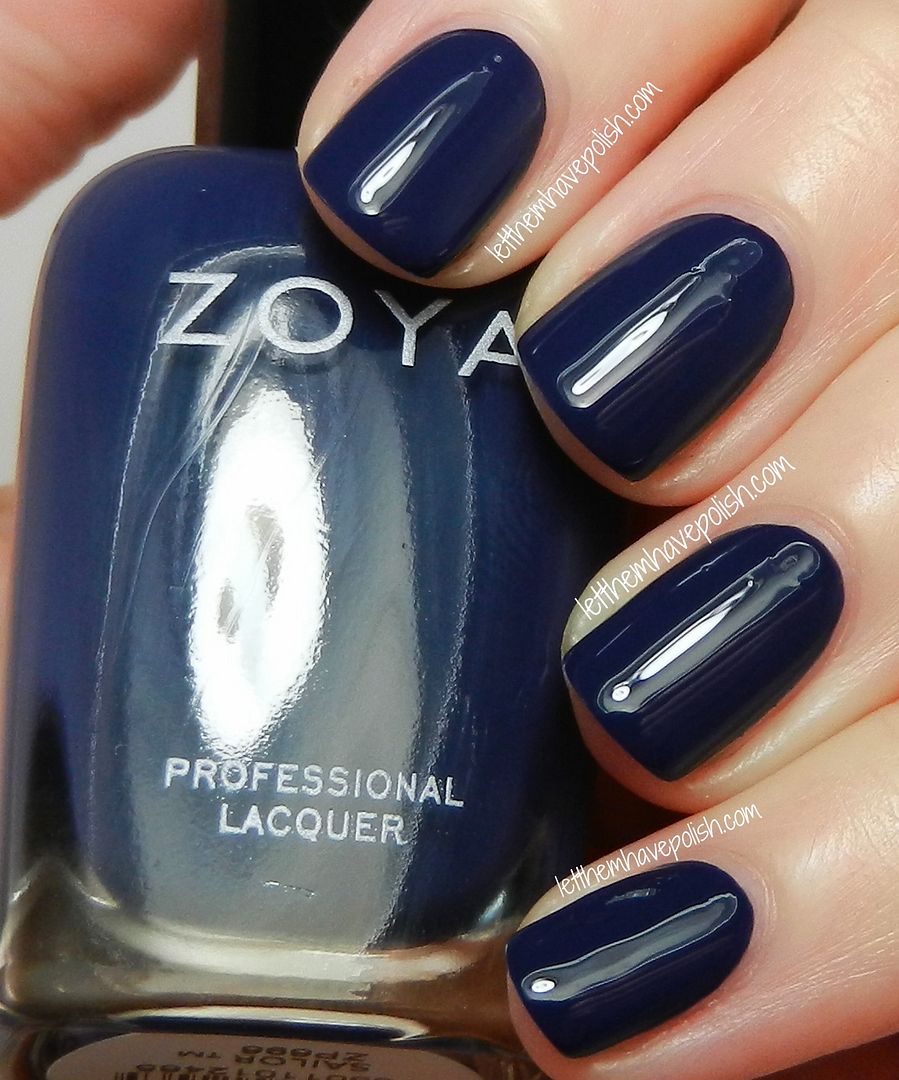 Zoya
Hunter
This shade I'm going to call "Slytherin Green" :D, it seems like the perfect match. Hunter is a really unique hunter green creme. I must say, named perfectly haha. Call it what it is, right?
Zoya
Pepper
Pepper is a light Oxblood toned creme. Brb... I kinda want a Dr.Pepper now...
Zoya
Louise
Louise is my least favorite shade in this collection. I.DON'T.do.Brown!!! This shade is your classic Chocolate toned brown creme.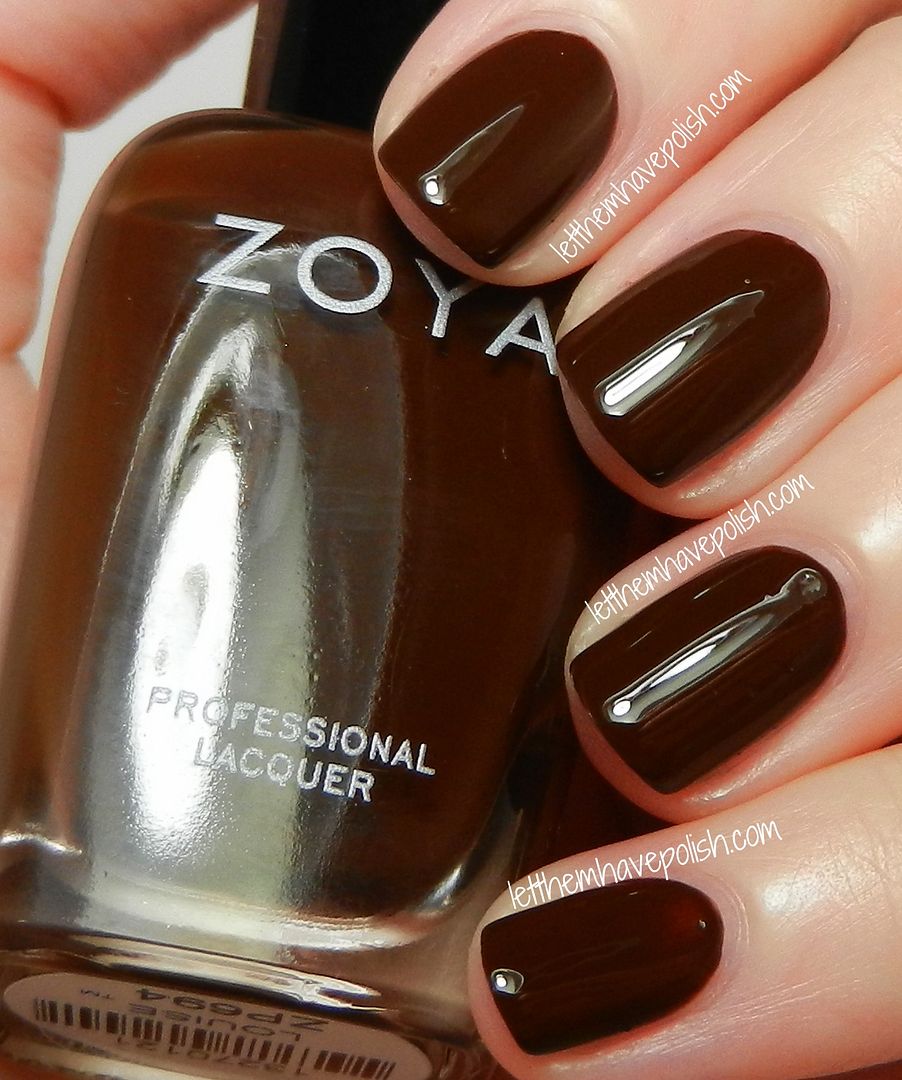 Zoya
Flynn
I actually really liked Flynn. I was so expecting to hate her. Flynn is a light camel toned nude creme. It was surprisingly werable for me. I bet this looks amazing on darker skintones.
So there you have the Cashmere collection. Though these are really classic shades, they don't really say much to me. In years past Zoya has released some of the most beautiful and unique Fall collections. I was a little disappointed in the range of colors this year, they just feel a bit flat to me. Also, where are the Emerald polishes?!! I thought Emerald was supposed to be the "it" color this year, but what I've seen is a LOT of Navy and Monaco Blues... And yes, I know they did Hunter, but I feel like they could have done better... especially looking at Green cremes from years past.
So from this half I enjoyed Flynn, Livingston and Sailor. Are any of these speaking to you?