Good morning and happy Thursday!!
Today I want to share this simple, yet eye-catching look I did using the Three shades that Zoya created for the Rolando Santana Spring/Summer 2014 line. The clothing line itself was inspired by the amazing Frida Kahlo (who I am only slightly obsessed with). These Three shades were created by Zoya and R. Santana to compliment the clothing line itself.
Saldy, I can't seem to find these for sale anywhere. The trio itself was a LE release. That said, Zoya has been known to add some of their special releases to seasonal collections. So, don't worry just yet. And if you guys are really, REALLY feeling these; you can let
Zoya know on their FB page
!! With that in mind though, I will be doing some comparisons for you guys. These shades are beautiful, and the formulas are perfection on all Three shades. However, they are not extremely unique and I think some older (still available) Zoya shades could be very comparable.
My initial reaction to this trio was a bit cold. I liked the shades, but was having a hard time figuring out what I wanted to "do" with them. Then it came to me.. Mash em into a look!!! Separately, they did not do much for me.. Now, bring Maria, Natasha and Sara together; and you have one epic mani!
For this look I started with a base of Natasha, Two coats. She is a beautiful shade of "foundation Beige". I cannot come up with a better description. I think if this polish was a foundation instead, it would in fact match my skin tone. I was convinced I would be completely indifferent to Natasha, but it was quite the opposite. She is chic and flattering, without trying too hard. Once my base color was dry I used a cosmetic sponge to create a gradient effect with Natasha and Maria. Maria is a classic shade of medium Red-toned Purple creme with slight Pink undertones. Let me tell you guys about how much I ADORED the Nude to Purple gradient. Something about this look was tickling my pickle.
I then added a coat of INM Northern Lights over my gradient and finished the look off by adding a dotted gradient over my gradient using Sara. Sara is a warm and Sunny shade of creamy Yellow. I was loving the finished look so much, I am already planing on re- creating the same look, in different colors for this weekend. But who knows, I might do them in these exact same colors. I really do love the finished look. Separately, these three shades are classically pretty... But together they are epically chic! I finished my whole look off with a coat of Seche Vite.
Because I loved my Natasha and Maria sparkling gradient so much, here is a pic sans Sara dots. This looked so painfully awesome in person. Now I want to try nude to color gradients with every color combo I can think of. I didn't build the Purple up to it's "full potential" because I wanted the gradient to look airbrushed and almost like a blush on my nails. I'm so stoked on how it turned out.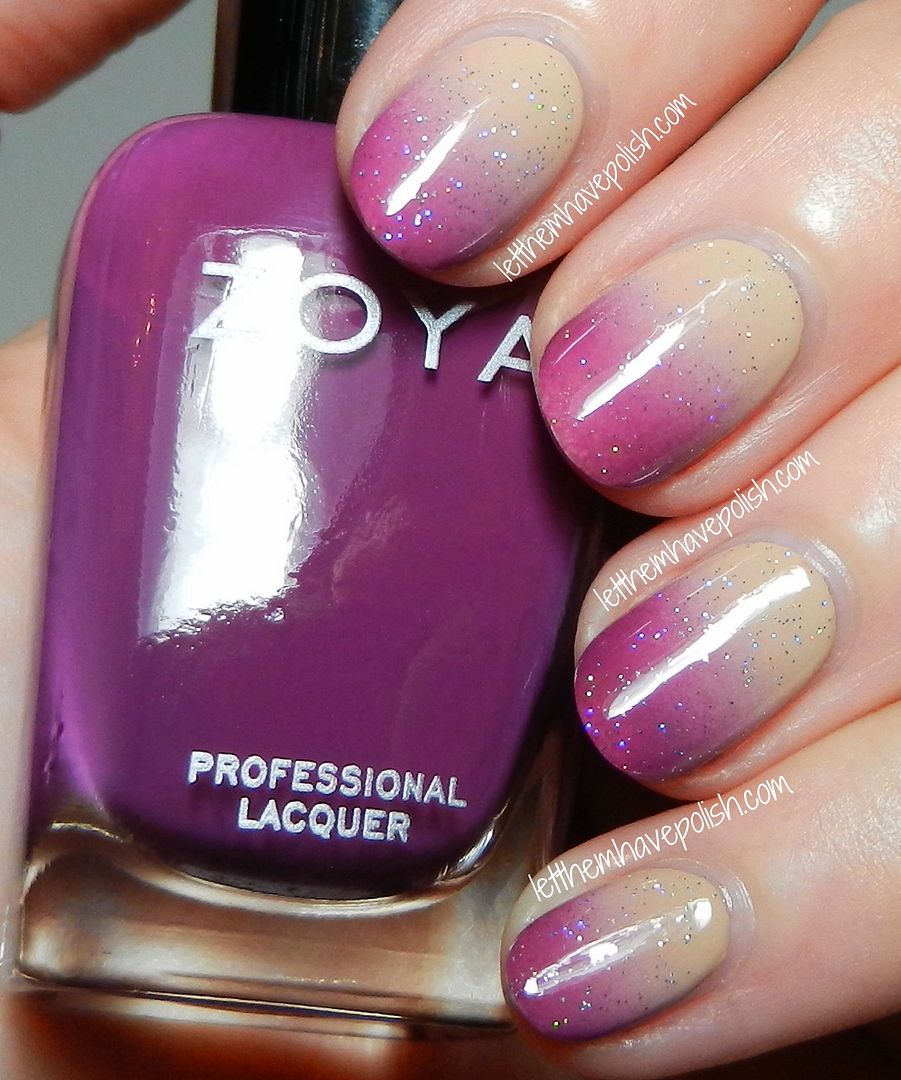 And for shigs, here are Two easy and effortless coats of Natasha. Even my mom commented on how much she loved this color, and she is not a nail gal. The funny thing about shades like Natasha, is that I'm always convinced I will hate them on me.. Then I get them on me and I just ADORE them. I think this shade will work on so many gals!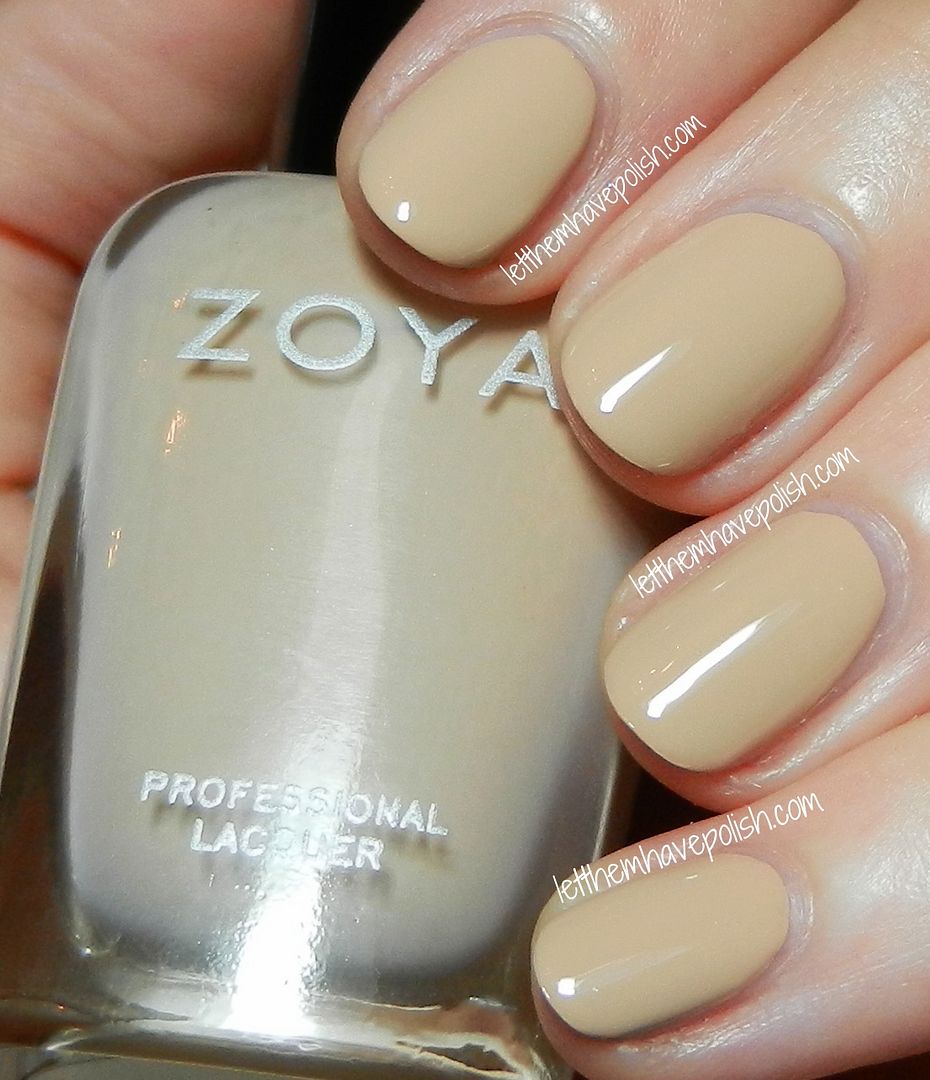 I'm really sorry it took me so long to get around to this amazing trio. I really do hope that Zoya adds them to future releases because I think many gals will enjoy these shades. But, as I said at the beginning of the post, I may be able to find some close cousins to these Three pretties.
Where you able to grab this trio when it was originally released? What are your thoughts on these Three pretties?