Hi hello and happy Thursday!
Today I want to share my swatches of Delush Polish's newest releases. This is the XO Collection. This release is made of Three new shades just in times for Valentines :D. Two of these pretties are crelly- based glitters and one is a soft smooth shimmer. They are really cute and fun. All swatches are shown with a top coat for smoothness and shine.
Delush Polish Love Me Lights Out- This pretty is a white crelly base. The crelly base is a tad opaque so if you don't keep a light hand you might find that the first layers of glitter are being covered up too much. This polish has a blend of Purple, Gold, Green, Lilac glitters in varying shapes and sizes, as well as neon Pink stars suspended in the White base base. I used Three coats for my swatch. While the polish is easy to work with, I did have some issues getting the larger Purple discs to come out. I really do love this though. It reminds me of little wildflowers.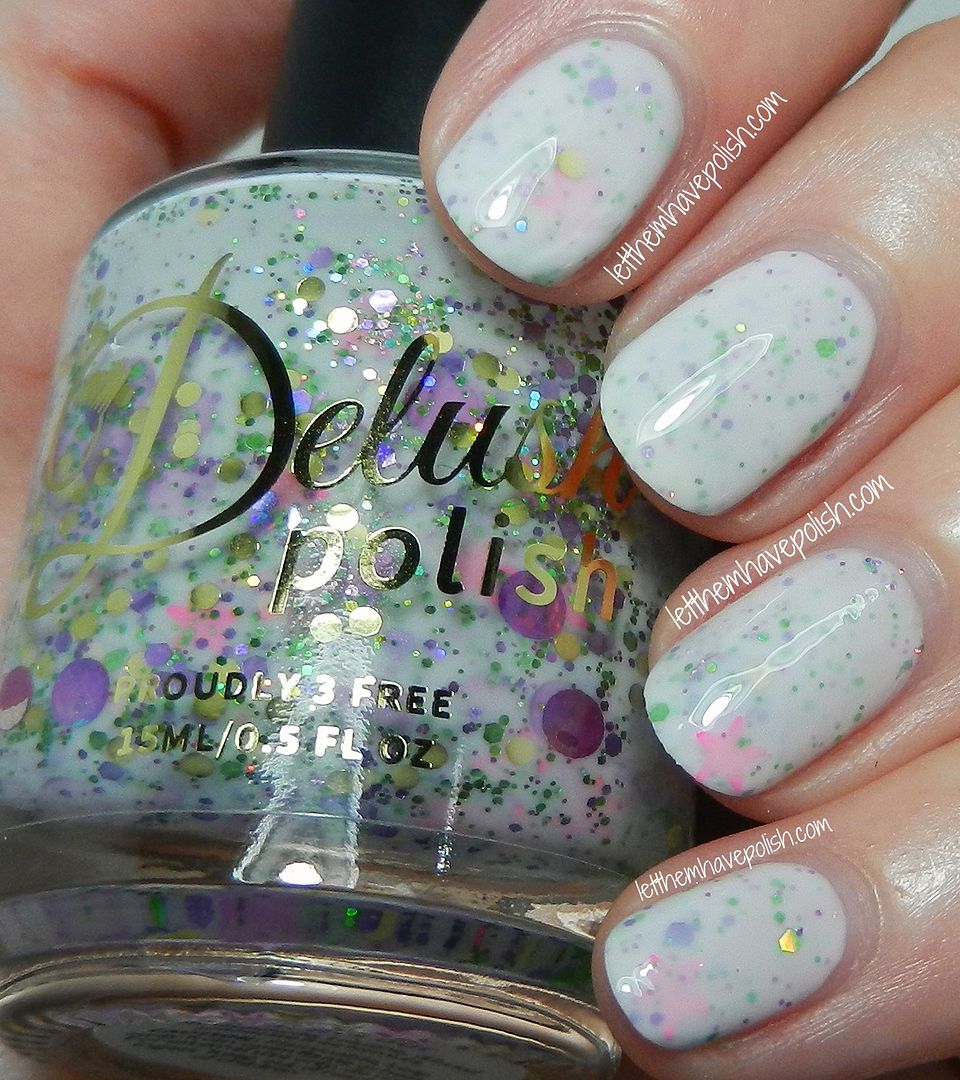 Delush Polish Je Ne Se Quoi- This delicate beauty is a very light Pink crelly base. Packed in this soft Pink base are Rose Pink glitters in varying shapes and sizes, as well as soft mint Green and satin White glitters. The soft Mint touches added an unexpected element to this color that I really like. I used Three thin coats for my swatch. As with LMLO, it is best to keep a light hand to get the most out of the glitter spread. This shade also has a floral feel to me, very romantic.
Delush Polish Make Me Blush- This shade is a soft tone of Ballerina Pink with a subtle Golden shimmer running through it. This shade reminds me of little Pink pearls. The formula is a bit streaky and sticky, a light patient hand is best. I used Three thin-ish coats for my swatch, the third coat made all the difference. I really dig this shade, very feminine and sweet.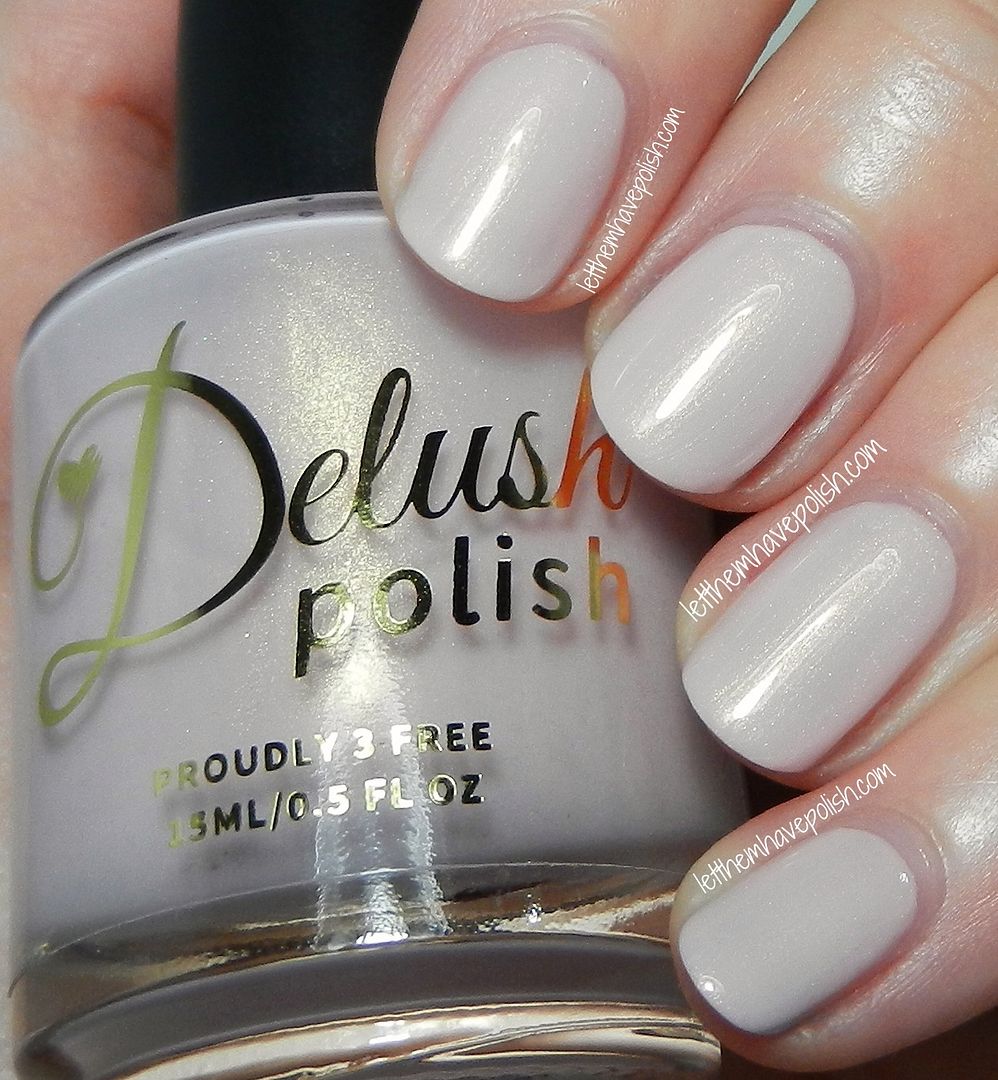 Delush Polishes feature a flat brush, which is always awesome. I also love that they have a matte Black cap that doesn't get all finger print-y (ahhhh the little things). Also, while I tend to hate Gold accents in my cosmetics packaging, I was surprised by how much I love the clean Golden graphic on Delush's bottles. Delush Polish is ran by the lovely Adriana. With each order you also get a cute scratcher card. You could get discounts on future orders or even getting to name your own shade! I got a 10% off discount on my future purchase. I think this is a really cool concept.
The XO Collection trio is available from Delush Polish now. You can get the trio for $25.00
.
I like this trio, the shades compliment each other really well. I really like Make me Blush and Je Ne Se Quoi. They are very romantic shades.