Hello and good morning!
Today I want to share a quick manicure I did some weeks ago using some Essie Sleek Stick nail appliques. These are in the Sea Me Shine design. My experience with these decals was actually really pleasant. I didn't run into any issues with application, and the sizes of the appliques were perfect. It took me about 15 minutes to do all 10 nails. The best thing about these babies is the part where there is no dry time.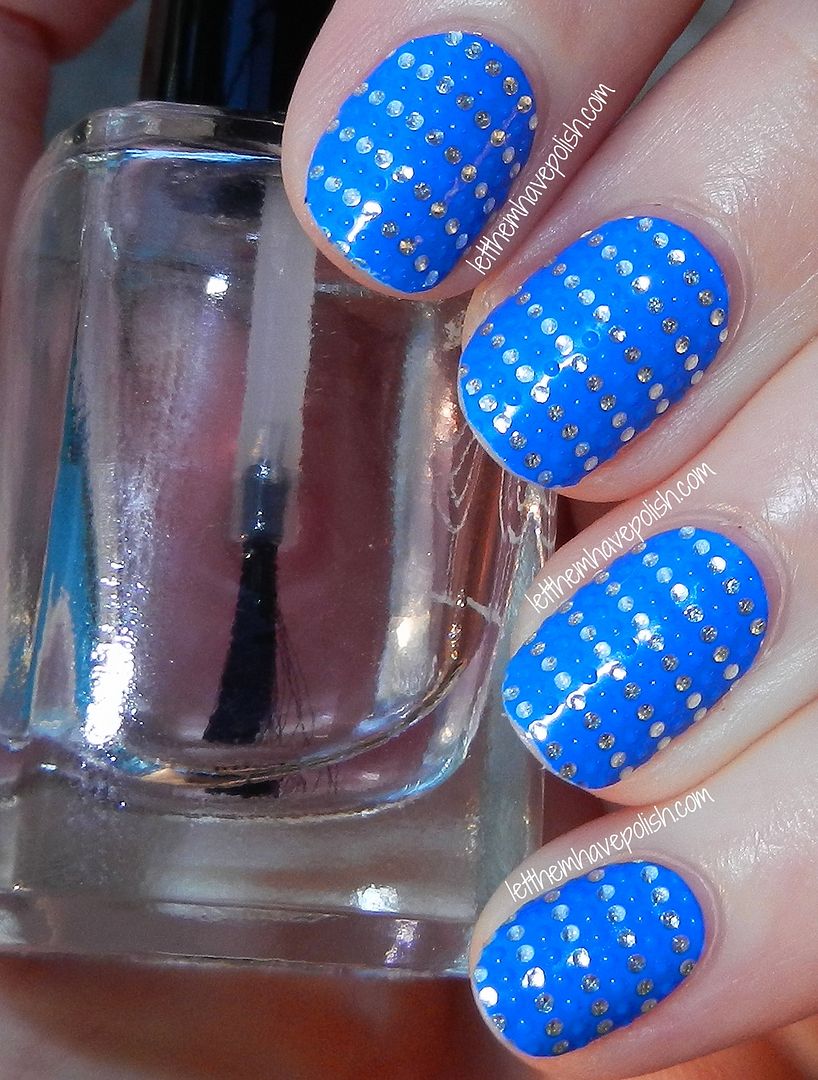 I did apply a base coat to my nails before applying these. I did not top coat them. In previous attempts at wearing decals I had top coated them only to have the top coat ruin the decal itself. For this attempt I decided to skip the top coat and I had great success with wear time. I wore them for about a week. These are a really cool design. They are kind of 3d and have cool circle glitter accents. They are a very bright "TARDIS" Blue, which was a bit hard to capture. To remove I just used the foil method like I would have to remove a glitter polish.
I kept rubbing on my nails all week because the cool, bubble- like, accents felt.. well, cool. I also got many compliments on my nails while I wore these. I have a few more designs from the Essie Sleek Stick line and after trying these I am excited to try the rest. These were a really pleasant surprise.
Thanks for stopping by!!