Oh Multichromes ♥!!
Can KBShimmer make polishes or what?! Seriously, this girl has such immense talent for her craft. Back in winter of 2013 Christy released Seven new multichrome polishes. Three of these are smooth shifters and some have an added flash of holographic sparkle. There is also a Blue based shifting glassfleck.
I will warn you now... My skin tone looks awful in all these photos. My ultimate goal with these photos was to capture as much of the shift as possible. I was not concerned with my skin color. All photos were taken in the shade so that the shift would come through a bit stronger in photos.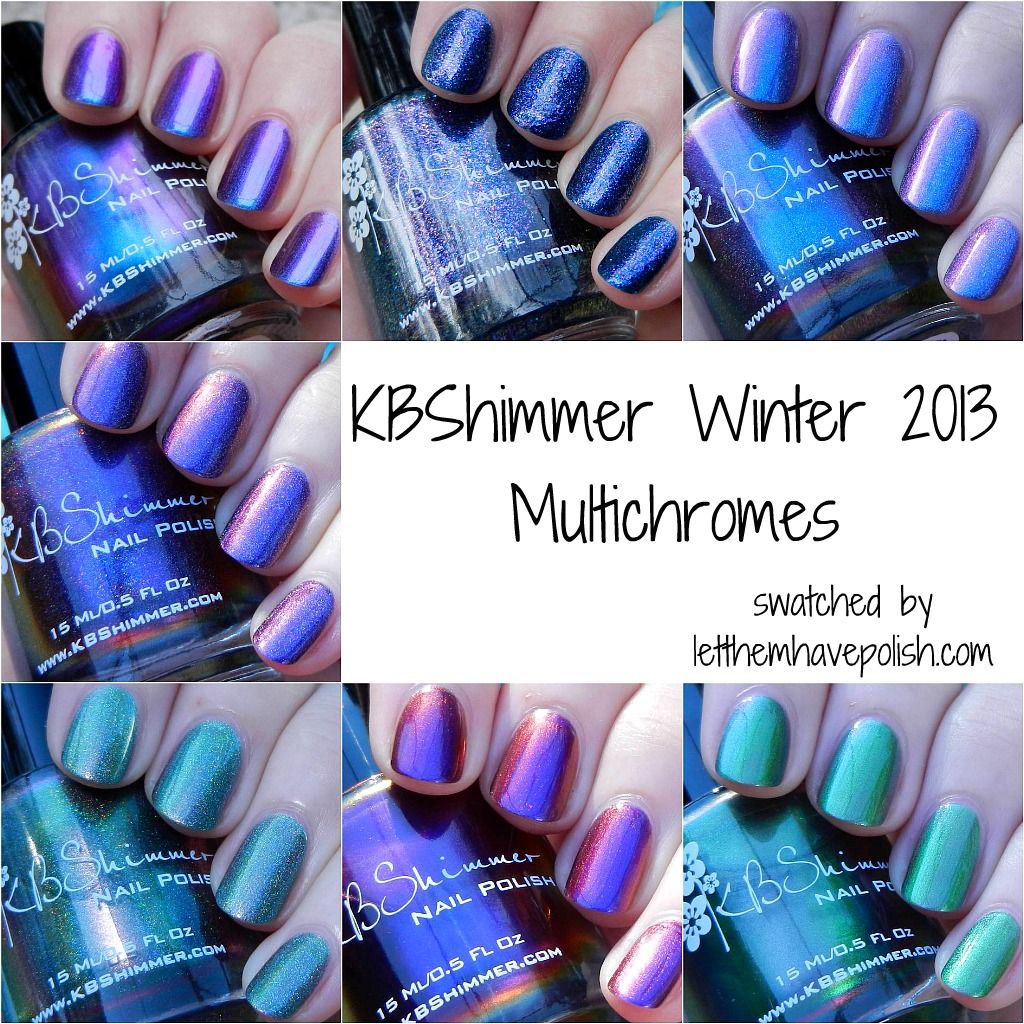 But, that said.. I did make this quick video which shows these babies in action. It was the best way I could think of to try and capture as much of the shift as possible.
To see close up swatches of these beauties just continue reading.
All swatches are Three coats of color. As you can see, they can be built up to full opacity on their own. That said, these can also be layered over just about anything as they are the right kind of sheer. My next venture will be to see them all over a Black creme. The formulas on all were very easy to work with, as usual with all KBShimmer polishes.
KBShimmer Pigment of my Imagination- Smooth, Purple based, shimmering multichrome. This shade goes from a dark Grape Purple to Copper to Gold. At extreme angles is can also look Magenta.
Pretty in Punk- Green based shimmer with subtle linear Holographic shimmer. The color shift on this one is softer and goes from Green to Blue- Purple.
Urban Camo- Smooth Emerald Green based shifting shimmer. The shift on this shade goes from Green to Blue to Golden Copper.
Myth you Lots- Purple based holo shifter. This one is along the same line of Pretty in Punk. The shift is from Purple to Magenta to Blue and Copper. The holographic effect is linear, yet subtle.
Rollin with the Chromies- Light Blue based holo shifter. The shift here is from Blue to Pink and Purple. This pretty also has a subtle linear holographic sparkle.
Maybe Navy- This pretty is a deeeep navy jelly based packed full of Midnight Blue, Pink, Aqua, Violet shifting glassflecks. As far as shifts go, this one has the least color changes. However, the particles themselves do change colors very noticeably. Those who are not huge on the multichromes might actually like this one quite a lot.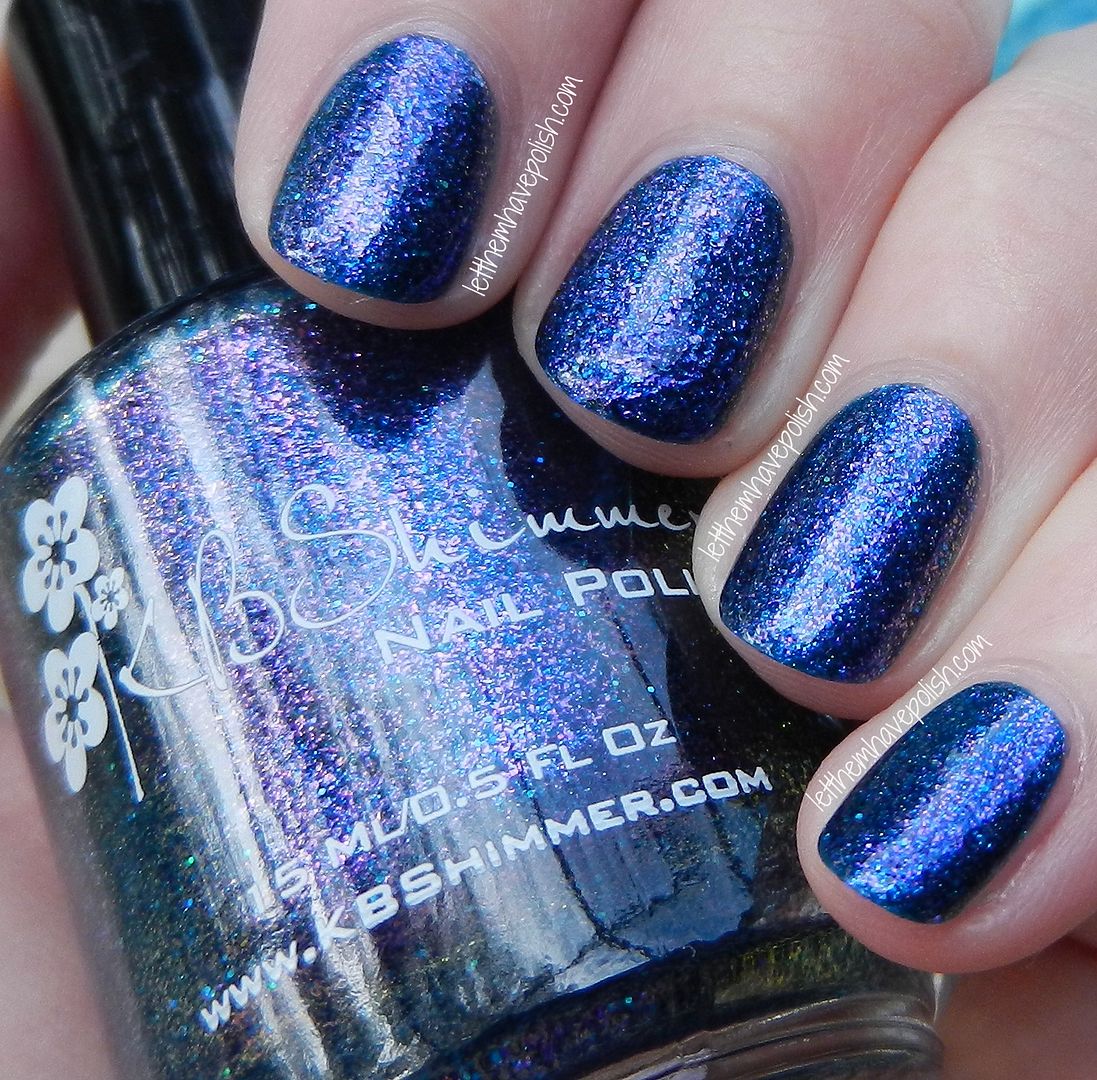 Shade Shifter- Smooth Sapphire Blue based shifter. This pretty goes from a deep Blue to Violet, Magenta and Pink.
All of these beauties are still available from
KBShimmer as well as other KBShimmer e-tailers
. They retail for $8.75. I do ADORE these. I've been a fan of these types of shifters since I was introduced to Ozotic multichromes back in 2010. I cannot wait to do some funky nail art with these and some layerings as well. I love that Christy of KBShimmer did some Holographic and smooth shifters in this release as well as the glassfleck. It's just a beautiful collection.
Which are speaking to you the most?