Good morning and happy Tuesday!
Today's look is something dainty, feminine and totally not me haha. There is really not much to say about this manicure. I wanted to do something with a vintage and delicate feel. I went with one of my Zoya Naturel collection shades. I chose Brigitte, she was one of my favorites in the collection.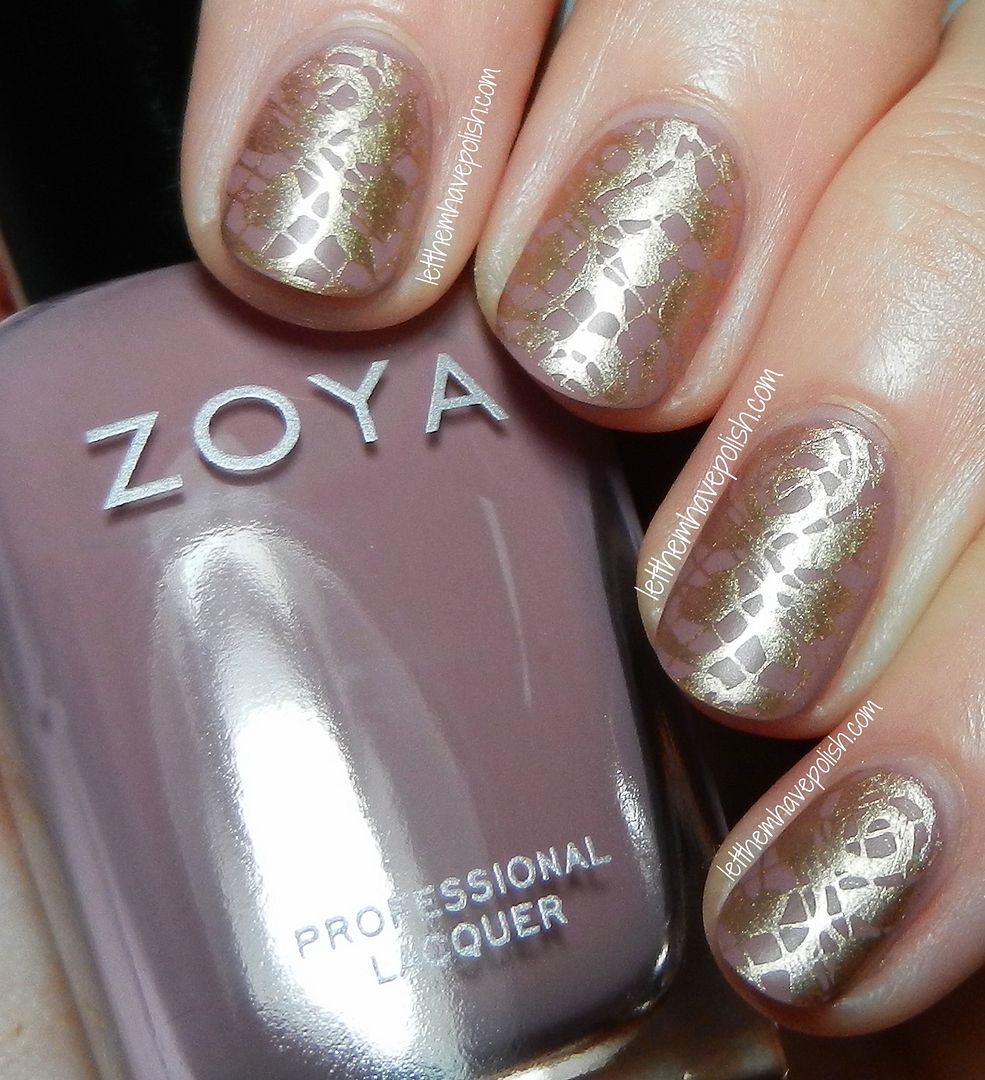 For this look I started with a base of Zoya Brigitte. I went with a floral and lacey stamp from one of my Pueen stamping plates. This design is from the Love Elements plate set, Pueen47. For my stamping color I went with China Glaze Passion. I topped my nails off with some Seche Vite to protect my stamp and the did a final coat of Twee & Honey This is Mate-ness matte top coat to give the Golden stamp more presence. Somehow making the metallic Gold matte made it jump out even more.
Thanks for stoping by!