Happy Friday!
Today I have a short and sweet post. I didn't do any resolutions for 2014. I don't think a new year is an excuse to be better to myself, for myself. I think we should do that all the time.. What I did do was set some blogging goals instead. One of my goals is to get back to my nail art. I feel like in the past year I really stepped away from what I love most about doing nails, and that is nail art. I decided to start off by getting back into nail stamping. Stamping was my first nail art love, and will always feel like "home" to me. I've been on a "stamping on nudes" kick lately. I just love how edgy crisp and bold stamps look over a nudey base.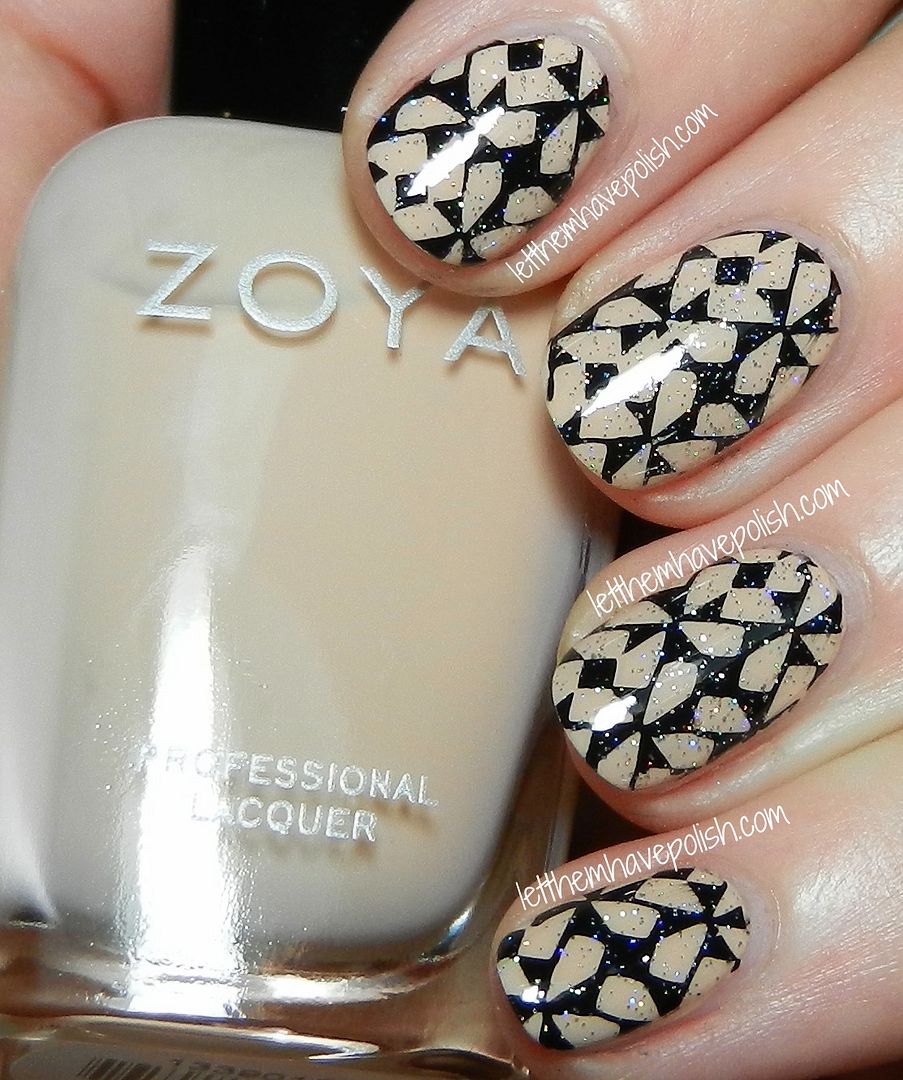 For this simple look I started with a base of Zoya's Chantal. For the stamped design I used Red Angel plate RA108 and Konad Black special polish. I felt a little rusty while I was stamping, but ultimately loved this look. I topped my nails off with some Seche Vite and followed that with INM Northern Lights to give my nails a touch of sparkle.
Do any of guys set any beauty, blogging or nail goals for this year? I am determined to make 2014 a great year. Thanks for stopping by and happy Friday my beauties!