(**Press Samples**)
Good afternoon my pretties!
Who else is kind of glad that the Holidays are over? Don't lie... You know you are hahah. In my case the Hoidays are also laced with many birthdays, I'm celebrated-out. And I still have my birthday coming in 14 days. Yikes!
You know what else is nice to get a break from? Glitter polishes! I LOVE glitter. I love that the Holidays usually inspire many glittery nail polish shades. It is a great thing. That said, I am always glad to have a break from all the flash.
Say hello to the Zoya Naturel Collection. This was Zoya's last release of 2013. Perhaps, they were inspired by the success of recent "Naked" eye palette releases when thinking up this soft, creamy color range. These shades may not be everyone's thing, but there is a nude here that will suit any skin tone.
The Naturel collection is made up of Six new, full- coverage, nude creme tones. To see close up swatches and find out more about these shades just continue reading.
I was really impressed with the formulas of every single shade. With nudes I always expect to run into a problem shade here and there, especially full- coverage nudes. Lo and behold, every color had a very smooth and self- leveling formula. They were all just thick enough to cover completely, but smooth enough to spread evenly and smoothly. I used Two coats for every color. All swatches are shown with a top coat for full shine.
Zoya Chantal
Chantal is described by Zoya as a French Vanilla creme. I was worried this shade would lean too Yellow and make me look red. My worries were for nothing.
Zoya Taylor
Taylor is described by Zoya as a light Toffee creme. This shade has just a bit more Brown to it than Chantal and may be easier to wear for more skin tones.
Zoya Rue
Rue is described by Zoya as boudoir Blush creme. ???? Huh? Anywho, this shade is a very light nude with slight Rose undertones. Think of it as the lightest Nude-Mauve you've ever seen. As you can see, very "mannequin hands" on me. Not bad though.
Zoya Brigitte
Brigitte is described by Zoya as a Bombshell Mauve creme. And we are back to rational descriptions haha. I think Mauve creme is pretty dead on for this shade. I really liked this particular color. The formula was a bit crelly which gives Brigitte a squishy finish.
Zoya
Odette
Odette is described by Zoya as a sultry Orchid Maroon creme. Odette is one of my favorites in this release. I love a smoked out, light Plum. It is basically Grey- Purple- Perfect.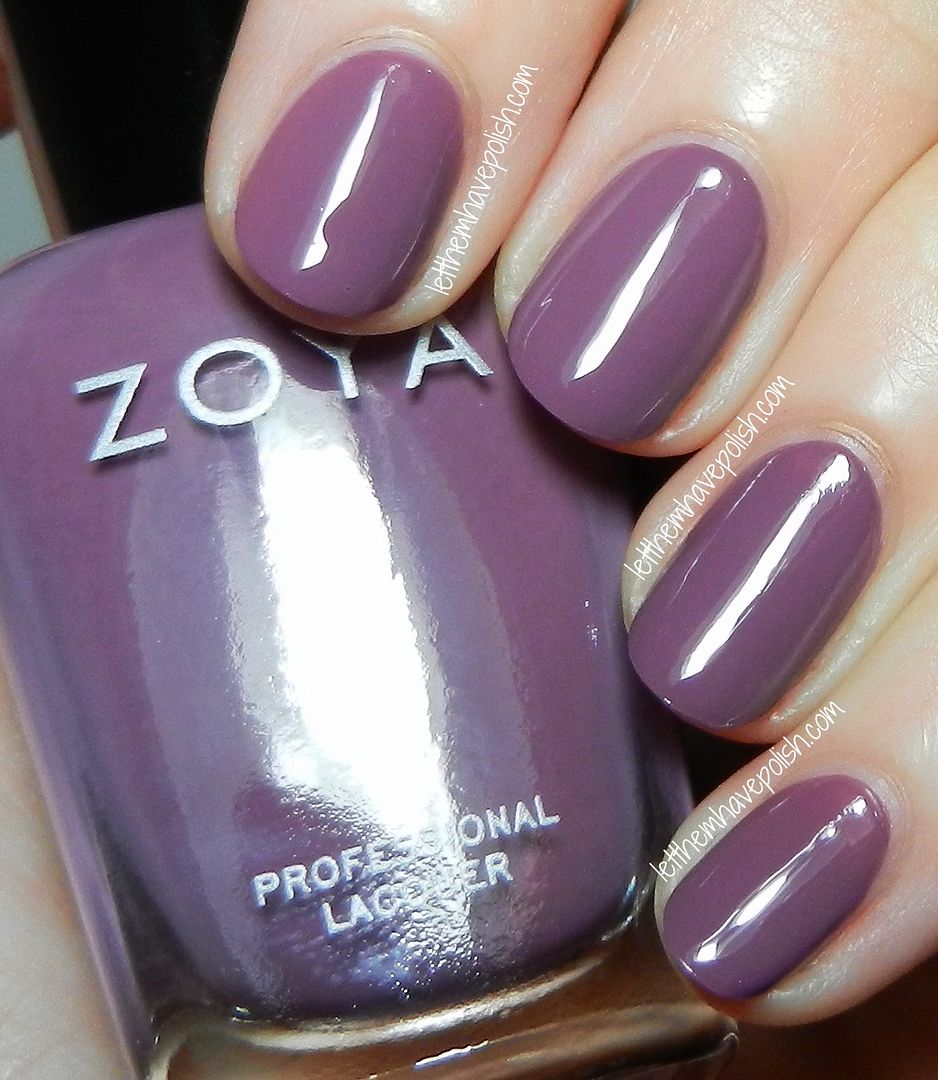 Zoya Normani
Normani is described by Zoya as a Sable Mauve creme. This shade is the holy grail of neutral cremes. You know? Those creamy, Grey-Putty shades that flatter anyone and look good in any season. Yeah, I love Normani. She is classic and perfect.
Which of these would best suit you?