Hey hey hey!!!! Humpday treat!
In this quickie I want to go over some of Milani's new product releases for Spring 2014. If you are a fan of all things lips, you want to keep an eye out for these Milani releases. They did a very extensive lip product release for the season that practically has me dancing on one leg. You guys know how much I ADORE Milani products, right? They are, hands-down, my favorite drugstore brand... actually, just one of my fave brands in general.
So, back to lippy stuff.. Milani released a new line of liquid lip colors, the
Lip Intense liquid color
line. This release consists of Four, full-coverage, liquid lip colors. These babies are intensely pigmented, and very vibrant. Don't be fooled by the "gloss like" packaging, these babies are packed with color!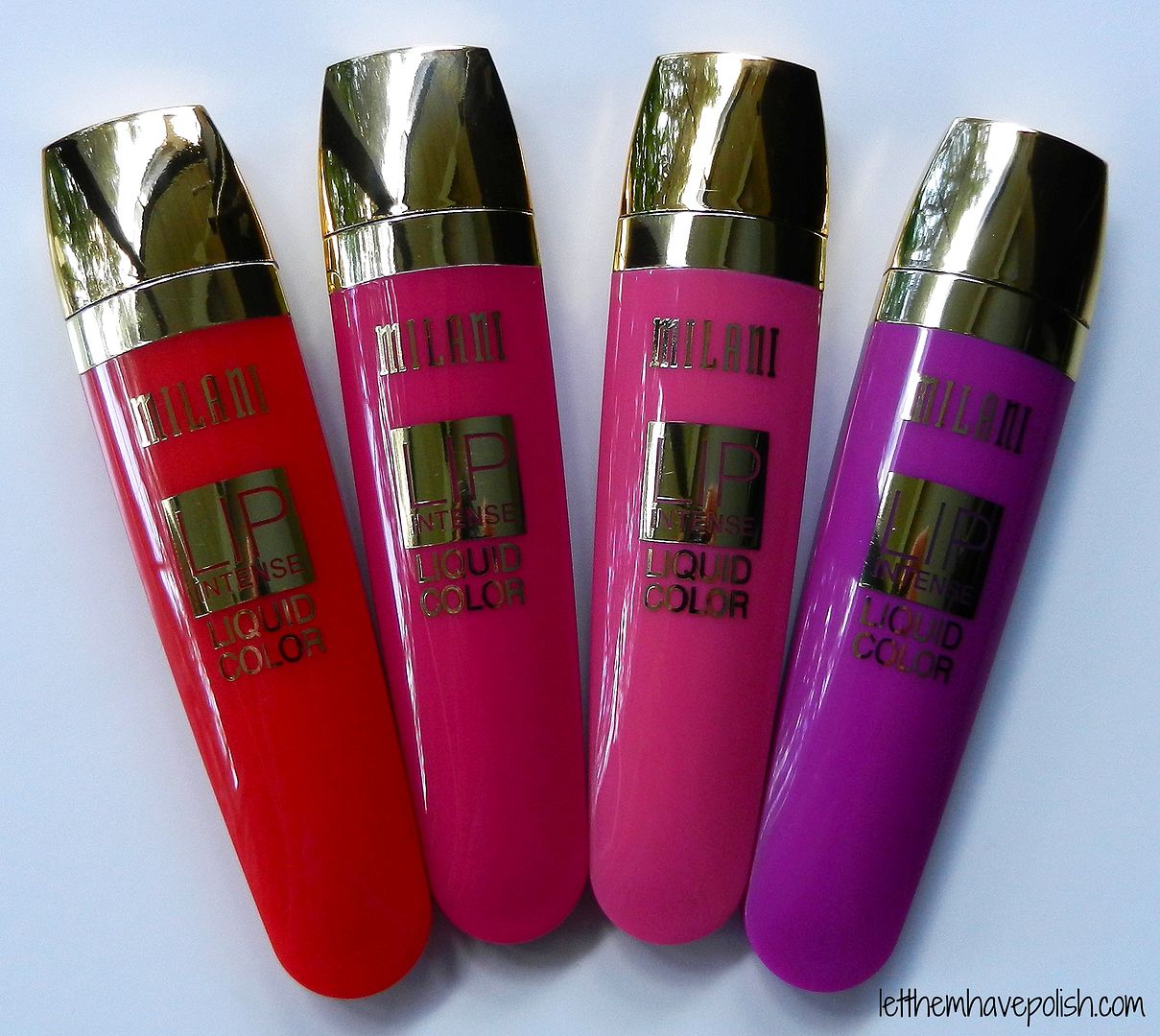 The packaging is really nice and sleek. Each tube represents the lip color very accurately. These have a flat sponge applicator wand. I've only had a chance to wear one of the shades but I found the application to be very easy. These also have very impressive wear.
Formula- wise, these are fantastic. They are very even and smooth. The color glides with ease over the lips and feels creamy and moisturizing. They have a really pretty finish as they are not full on glossy, nor matte. These have a beautiful satin finish. As far as a scent, I honestly did not notice much of one. They have a soft cupcake scent that is not very strong, does not linger.
Red Extreme: beautiful, Blue toned Red.
Pink Rave: amazingly vivid Magenta Pink.
Fiery Coral: fun, vibrant bubblegum Pink with slight Coral undertones.
Violet Addict: this one was the most sheer of the bunch. This shade is dead on for the Pantone color for 2014; Radiant Orchid.
Below you can see
Pink Rave
in action. I did prep my lip with the new
Milani Anti-Feathering
lip pencil all over my lips. This created a perfectly smooth and "grippy" surface for my liquid color. 'm pretty sure it may have also extended the wear.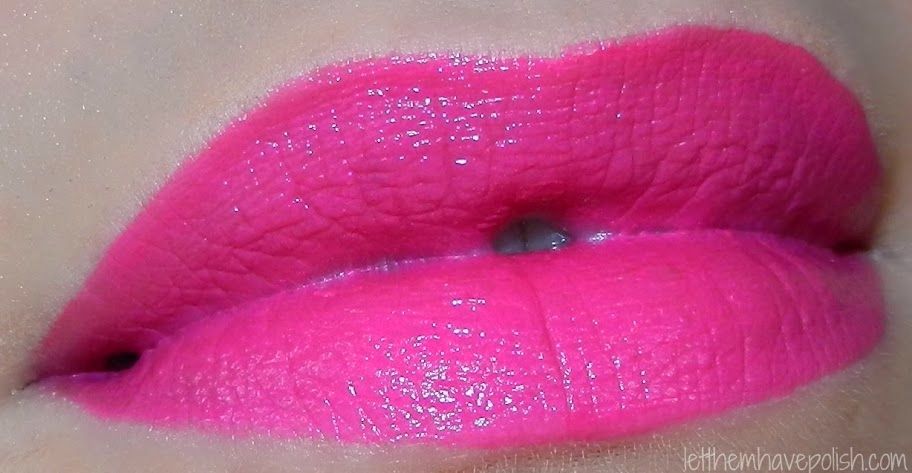 The Lip Intense line is available now at most Milani retailers as well as
online.
They retail for $6.49. I'm very impressed with these four shades and highly recommend these to anyone who enjoys a nice, vibrant lip color.