Good Morning!!
Today I am starting a cool nail art challenge that will spread through the month of February. This challenge was put together by
Californails.
The challenge has a fitting, and hilarious name. This is the "Totally doable- I have a life! Challenge". Instead of daily prompts, this challenge gives us Three days between each design. The prompt for day One is glitter. I decided to go with a bridal- "Something Blue" theme for my glittery look. You can follow the hashtag #NailArtFeb on various social media outlets to see looks from many people participating.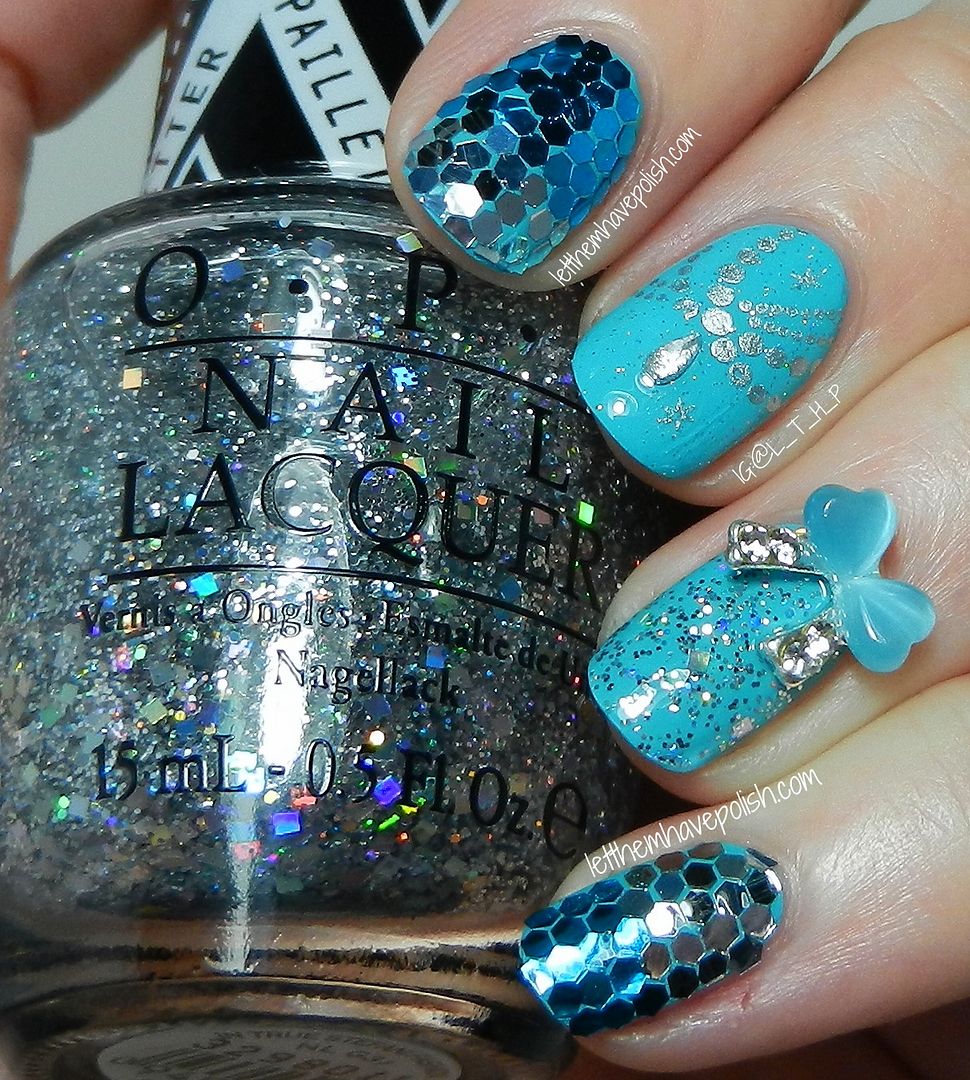 For this look I started with a base of Milani
Aqua Brisk
. I just love this fantastic shade of creamy Sky Blue. On my index and pinkie nail I did some freehand glitter placements. I went with a Silver to Aqua glequin gradient placement. On my Middle nail I did a coat of INM Northern Lights and then stamped in Sally Hansen
Silver Sweep
and Konad plate M77. I accented my stamp with a teardrop rhinestone. On my ring fingernail I did a coat of O.P.I
In True Stefani Fashion
and added a cute bow charm from
Winstonia
. This was my first time rocking nail charms, and I am charmed (badum tsssss). They add such a whimsical touch to the final look. To finish my nails off I did a generous coat of Seche Vite top coat.
Just to comment really quickly on my glitter placement. I am really happy with how these turned out. The inconsistencies on my index nail were due to inconsistencies in the glitter sizes themselves. The pinkie nails turned out really good as I took a bit of extra time to make sure all the glitters were as close to shape and size as possible. I even went as far as to cut some of the glitters to fill in gaps at the cuticle line and free edges. My thumb matched the middle nail.
If you want to join :D,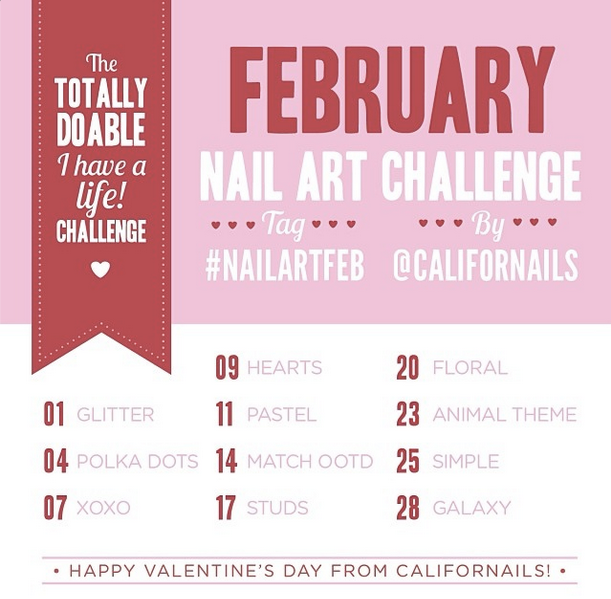 I'm very excited to take this challenge on! The prompts are really good and they are spaced apart just right :D.
Thanks for stopping by loves!