Hi hello and good afternoon!!
Today's post is Day Nine of the Californails "Totally Doable- I have a life challenge". That said (lolol).. I won't be posting the prompts for days 11 through 14 until next week as I am out of town. The husband and I are moving... again haha. We are scoping out our new home this week, exciting stuff.
For today's prompt I went with a stamped look using a Pueen stamping plate from the Love Elements set and a Milani shade.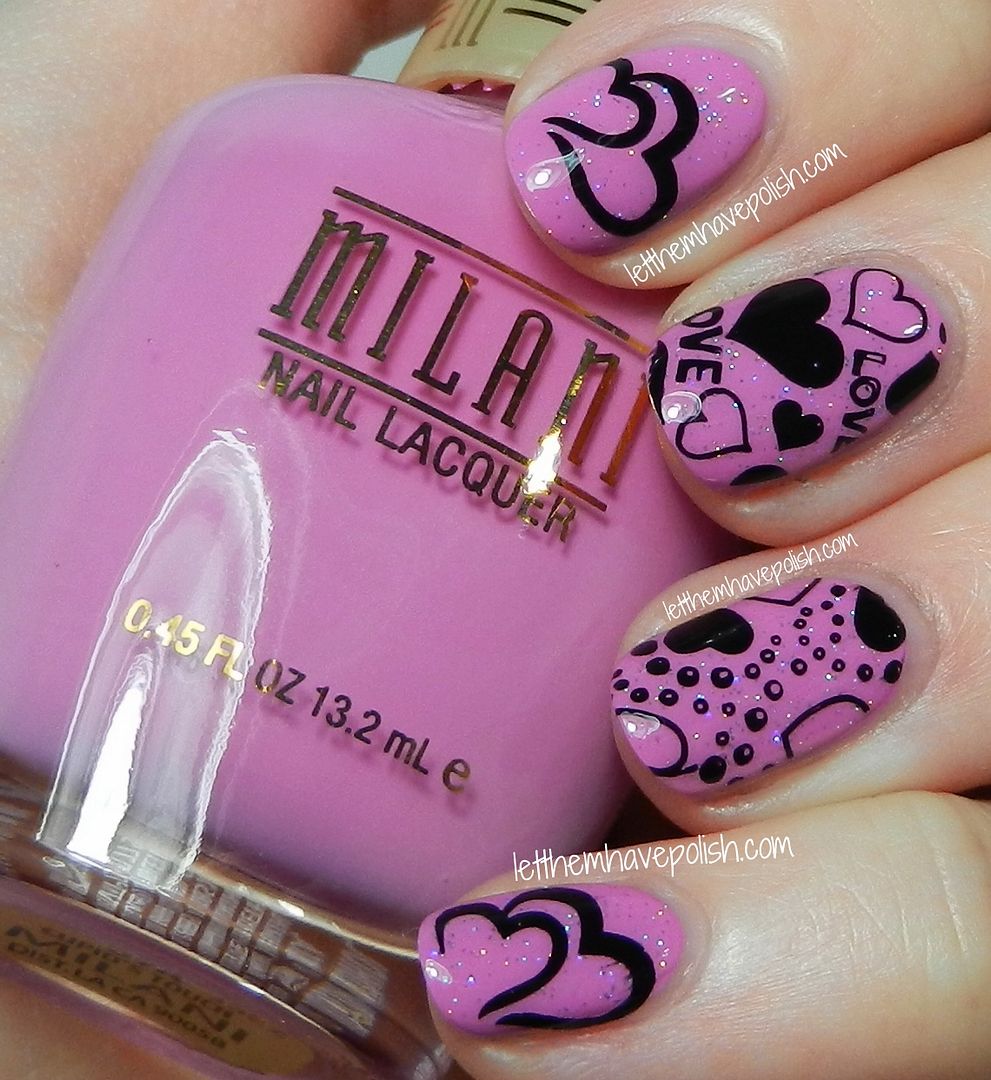 For some reason hearts have never been my "thing", but then again neither is Valentine's in general.. Which is why this challenge seemed so much fun. It is taking me out of my comfort zone and is actually challenging... which for me equals more fun. My base color is the adorable Milani Cupid's Touch. This shade was just released for Spring 2014. I used Two coats of color and then did a coat of INM Northern Lights for a sparkly Pink base. For my heart themed designs I used Pueen plate Pueen43 and Konad Back Special polish. I finished the whole look off with a coat of Seche Vite.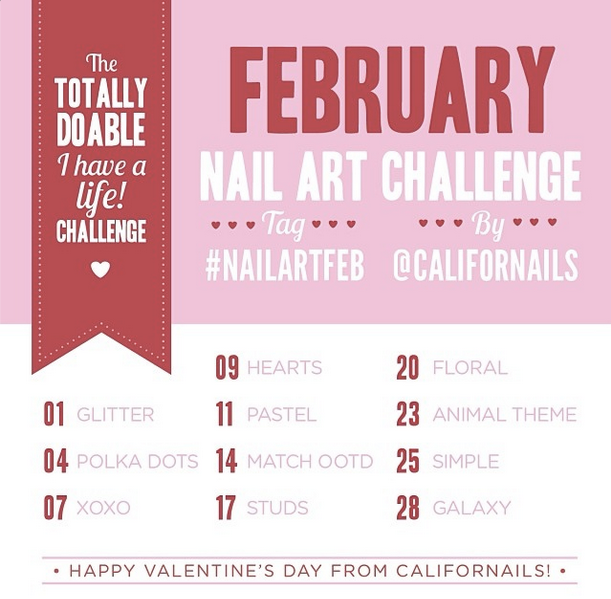 So, the challenge prompts will pick back up next week. I hope you guys enjoyed this sweet and simple look :D. Thanks for stopping by!