Hi everyone and happy Tuesday!
Today I'm picking back up with the Californails "Totally Doable- I have a LIfe Challenge". The next prompt I had to work on was "Pastel". While I was out of town last week, it was press sample mayhem back at my house. Within that mayhem was the wonderful Perfectly Poised, Spring 2014, collection by Seche. This collection is made up of Six beautiful pastel shades that were perfect for this prompt.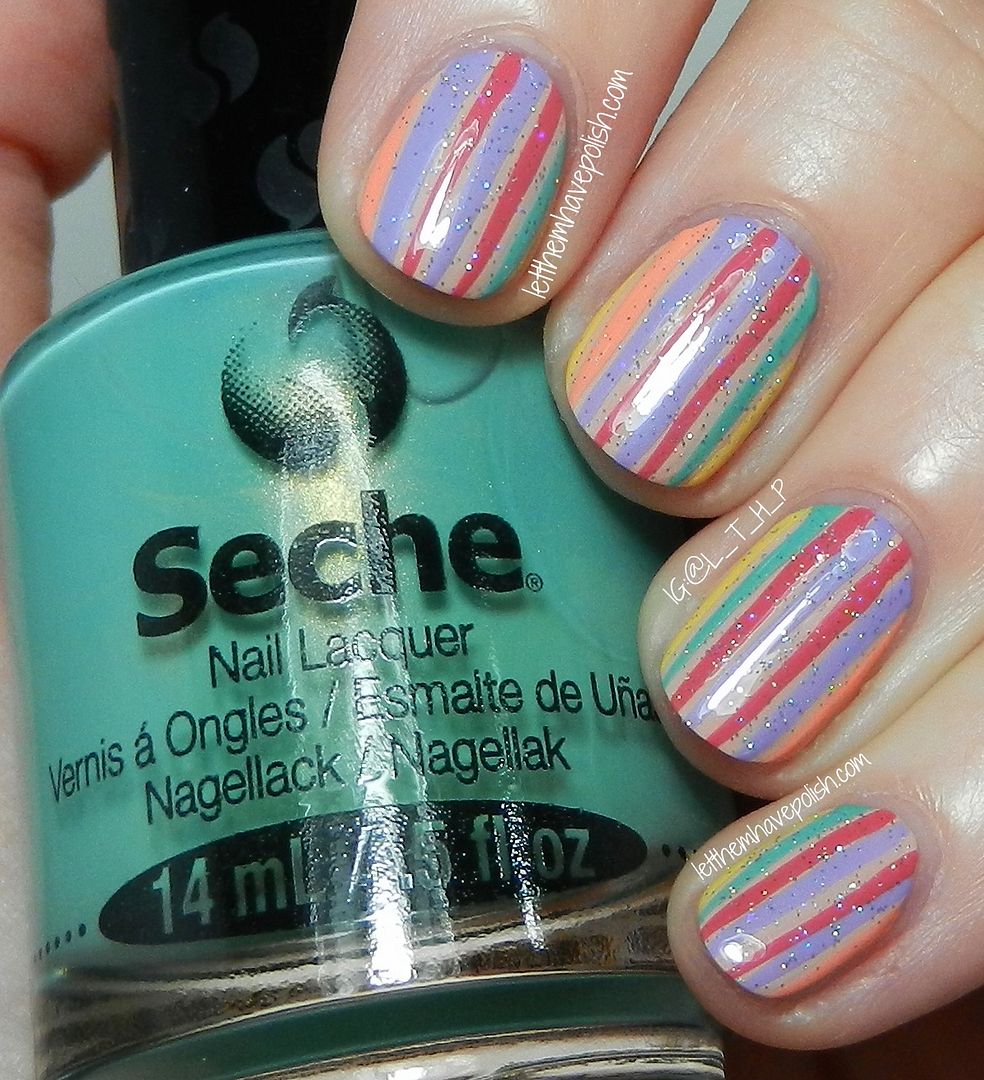 For this look I wanted to practice my freehand a bit. I kept it simple by freehanding some vertical stripes on my nails using all the shades from the Seche Perfectly Poised collection. For my base color I used Head to Toe, this is a shade of light Peachy-beige. I did top coat my base, just in case I had to wipe off my stripes or any mistakes. For my stripes I used Perfectly Poised(pastel Yellow), Keep it You (sweet Pink), Effortlessly Styled(pastel Coral), Buttoned Up(pastel Lilac) and Conquer the World(pastel Aqua).
All of these shades were wonderful to work with. These all have creamy formulas, and are saturated with color. To finish my nails off I did a coat of Seche Vite, followed by a coat of INM Northern Lights.
The next prompt is to match my OOTD (Outfit of the Day), which I will be sharing tomorrow.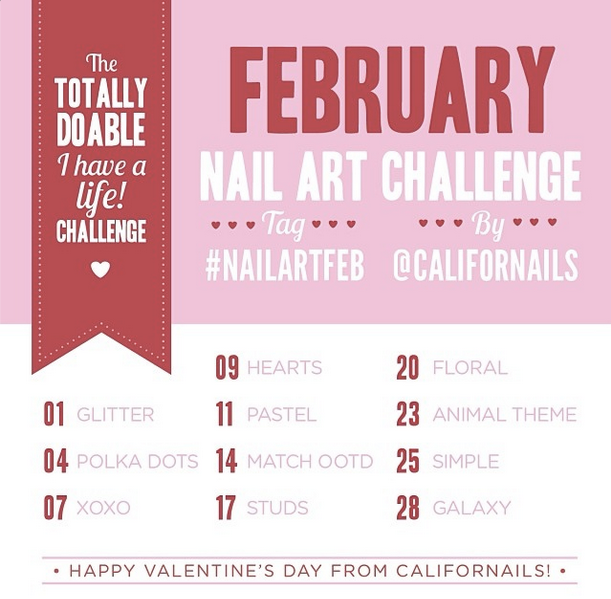 Thanks for stopping by beauties!