Happy Pink Humpday!
Today I am sharing my look for day 17 of the Californails "Totally Doable- I have a Life Challenge". The prompt for today was "Studs". I was really looking forward to this prompt. I love playing with studs, but I rarely get to do so. I'm a huge fan of studded nails. My nails are pretty short right now, which made this a little extra challenging. I wanted to do something a little more elaborate, but studs tend to be too big for my tiny nails. However, I really have been loving the chunkier stud/gem looks so I figured I'd give one a go anyways.
For my look I started with a base of Salon Perfect's In Love. I used three easy coats. This shade of Pink is just lovely, and playful. I used studs from a wheel I got from Born Pretty Store to create a girly look. I used petal shaped studs to create my metallic Daisies :D. I topped everything off with some Seche Vite to seal my studs and smooth the surface.
The next prompt is "Floral". I am both excited and nervous for this prompt. I really want to do some freehand floral nails. In all the time I've been blogging, I've never done a freehand floral. As you guys know I've really been trying to push myself when it comes to trying more freehand nail art.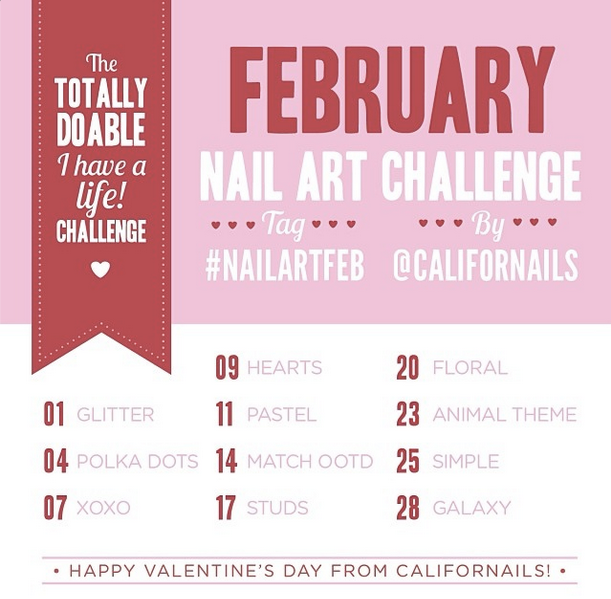 Thanks for coming by today!!