Hi hello and happy Thursday!
Today I want to share my look for Day 20 of the Californails "Totally Doable- I have a Life Challenge". The prompt for today is "floral". I really wanted to try my hand at a free hand floral look. I've never tried one, you guys know of my fear of freehand nail art.
That said, I had completely fallen in love with [
THIS] look by Katy of Nailed It
. Her tutorial is fab and easy to follow. I am not afraid to admit that this was my FOURTH attempt at this look. I am actually super happy with how these turned out. They are nowhere near as pretty as Katy's though. Still, they are definitely a good step forward toward overcoming my "fear" of freehand nail looks.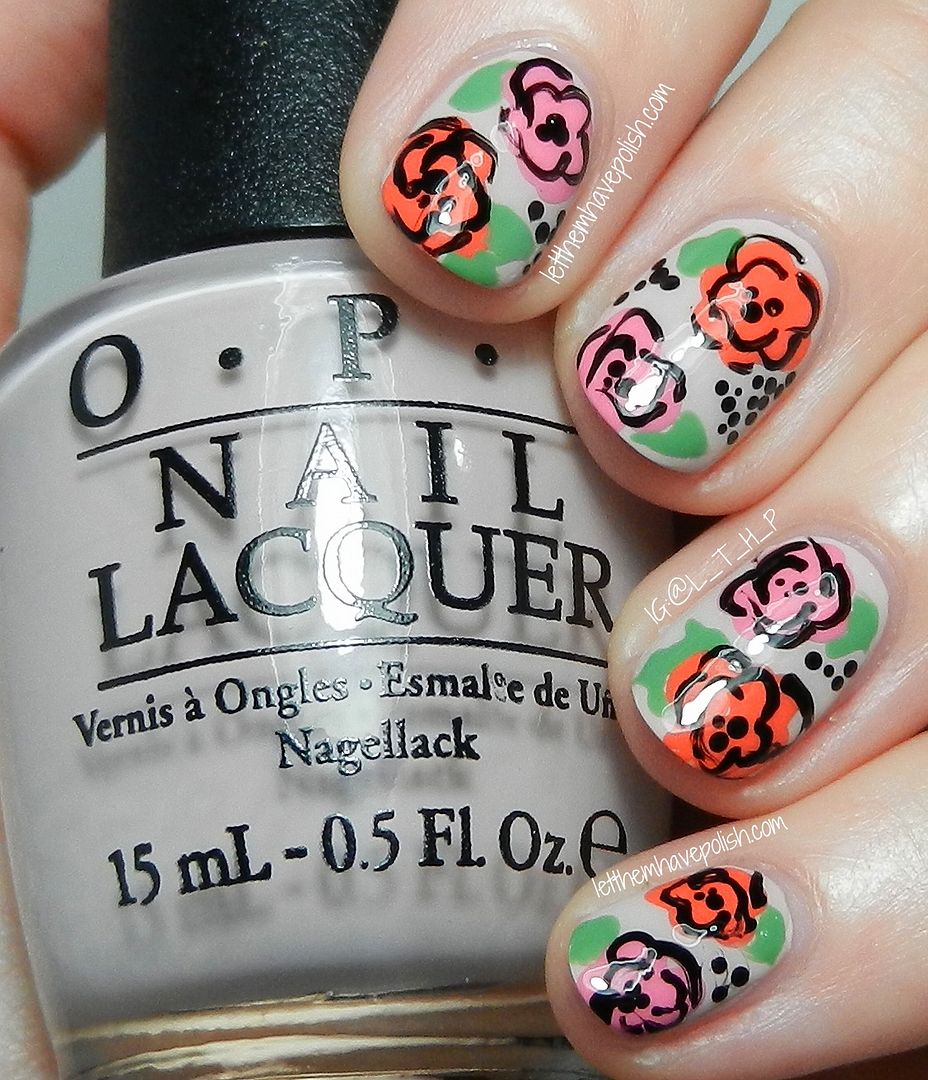 I used shades from the O.P.I Brazil collection. My base is Don't Bossa Nova Me Around. I really loved the contrast of vivid flowers against the muted base in Katy's tutorial, so I went for a similar vibe. For the flowers I used O.P.I Kiss me I'm Brazilian (Pink), and Toucan Do it if You Try (Coral). For the leaves I used Milani Showy Sea Green. The Black accents were done with Cult Nails Nevermore. I finished off with a coat of Seche Vite.
I'm really happy about how these turned out. I can't believe it took me four tries, this look really is very simple and easy to do. I was having a hard time with creating the "petals". I think I will be trying this look again soon. I really love this type of floral.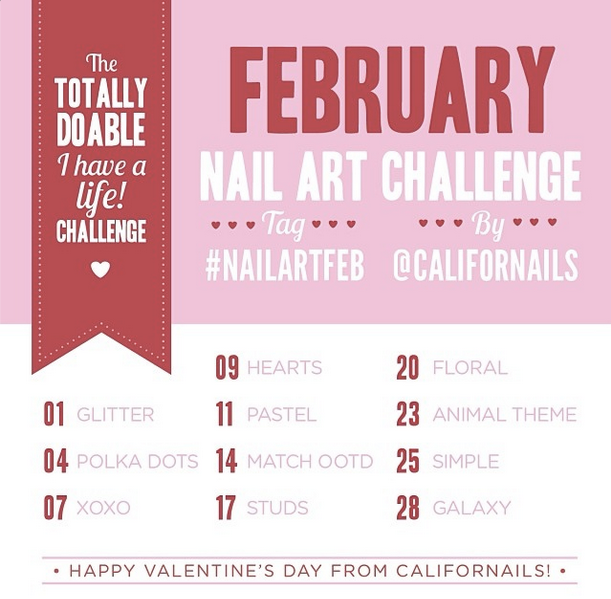 I'm excited for the Animal Theme prompt. I think I want to revisit one of my older looks :D. Thanks for coming by today!