Happy Tuesday everyone!!
I have been having SO much fun taking on this challenge by Californails. The prompts have been really fun to interpret. I also love that I had a few days between prompts to really give some thought to my next look. The prompt for day 23 is "animal themed".
Now, this look may seem familiar to some of you. Especially if you have been following LTHP for some time. Back in 2011 Sammy (The Nailasaurus), Rie (Nails and Noms) and I took on the
31 day nail art challenge
and had so much fun doing it as a team and pushing each other to the finish line. One of the prompts in that challenge is "animal print" and [
THIS
] was the look I did back then.
To this day that is still one of my favorite looks (as well as most stolen picture lolol), and I had been really been wanting to recreate it.. So I figured it would be perfect to re- do this look for this challenge. It really begs to be said... Practice really does make perfect, or at least MUCH improvement :D.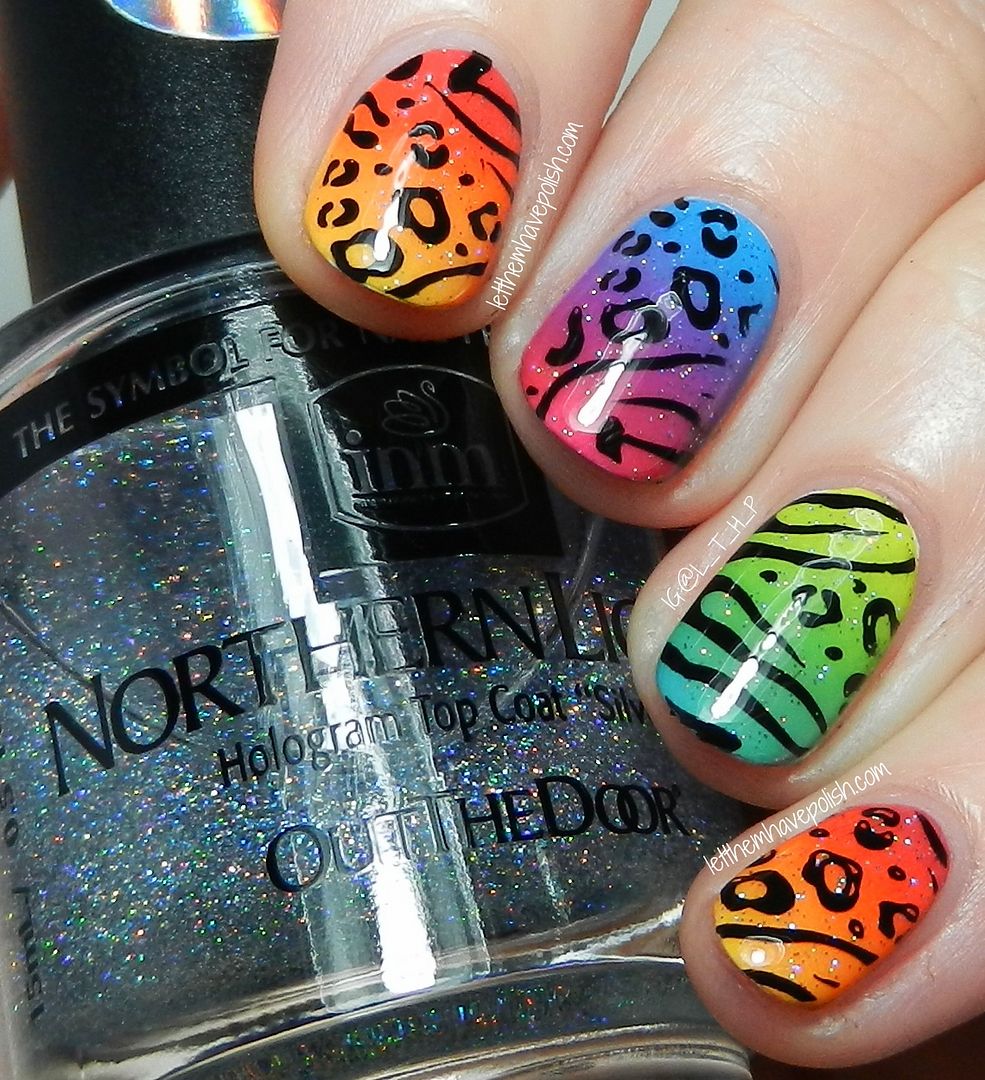 This look started with a base of Milani White. Which, as the name suggests, it is a clean, crisp White creme. Once my base was nice and dry I started working on my gradients. I used all Bettina shades for my gradients. Bettina shades are so ideal for SO many different types of nail art. They truly do shine when it comes to watermarbles and gradients.
On my Index and Pinkie gradients I used Bettina
Pink Bikini, Epic
and
Yellow.
For my middle nail gradient I used Bettina
Vintage Jean, Purple
and
Pink Bikini.
For my Ring finger gradient I used Bettina
Yellow, Hopeful
and
Vintage Jean
. To achieve the gradients I used a bit of cosmetic wedge sponge. I usually paint the colors onto the sponge and the work on my gradients. My technique is fairly similar to the one used in [
THIS
] tutorial. I will be making a video to show my technique soon.
Once I was satisfied with my gradients I top coated them with some KBShimmer Clearly on Top and followed that with a coat of INM Northern Lights (of course!!). For the stamp I used Konad plate M78 and Konad Black Special Polish. I sealed it all off with a light coat of Seche Vite and called it a day.
Two years later and I am still SO in love with the final product... That said, I was very temped to just leave my gradients with out the stamping. They looked so Summery and playful!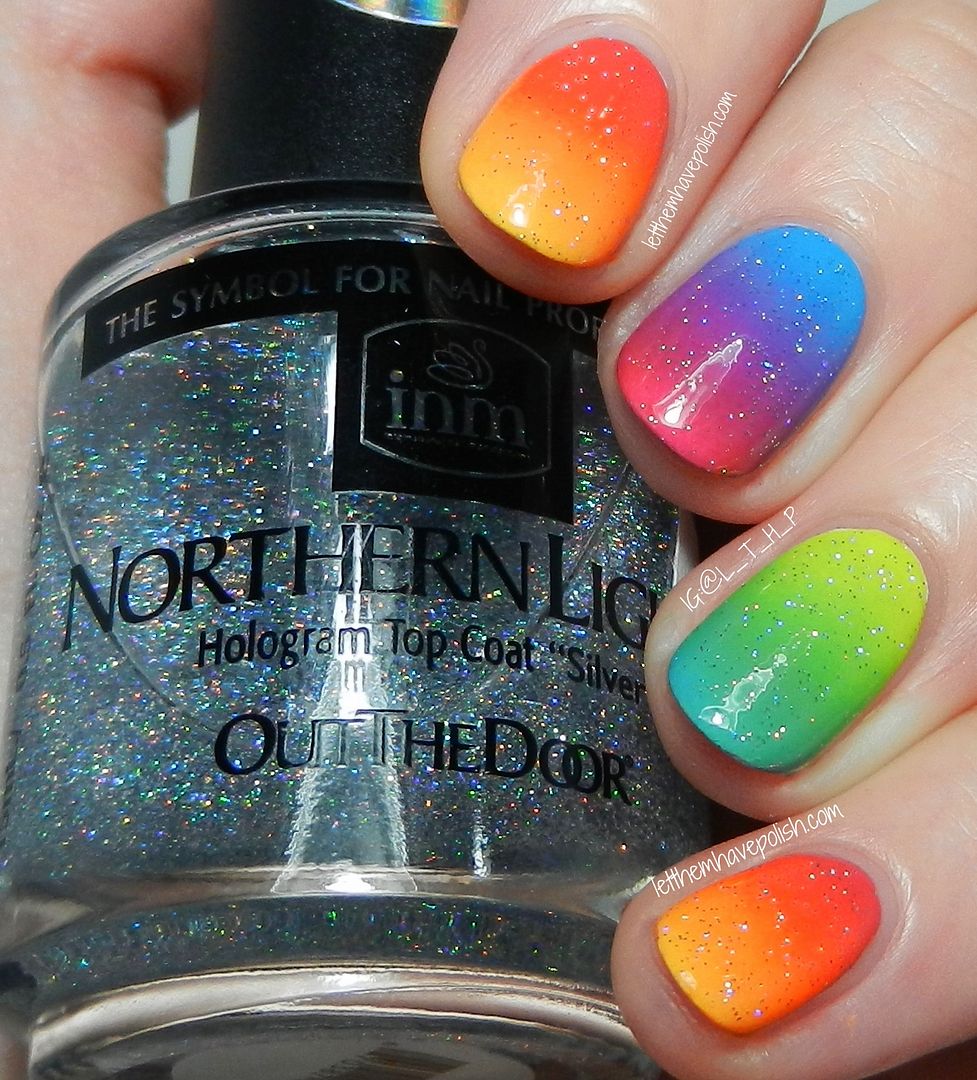 I hope you guys enjoyed this little stroll down LTHP memory lane. It is also amazing to see what a few years of practice can do for ones skill set. This is why I can't stress the importance of patience, time and practice enough. Seeing the improvement is always so encouraging, and gives me hope that someday I might actually get good at freehand designs!
The next prompt to take on is "Simple". Even though I have not been posting my designs "on time", I am still so happy to be almost done with this challenge. And not because I want to be done... More because I am actually seeing through to the end. I needed a swift kick in the bum to get motivated and this challenge has helped me a lot.