Good evening loves!!
I'm trying to catch up on the prompts for the "Totally Doable- I have a life challenge" so I decided to post my OOTD prompt today as well. I won't even lie, I've been wearing my PJ's all day, every day for like Two weeks now... So I matched my nails to my PJ pants... yes, I did.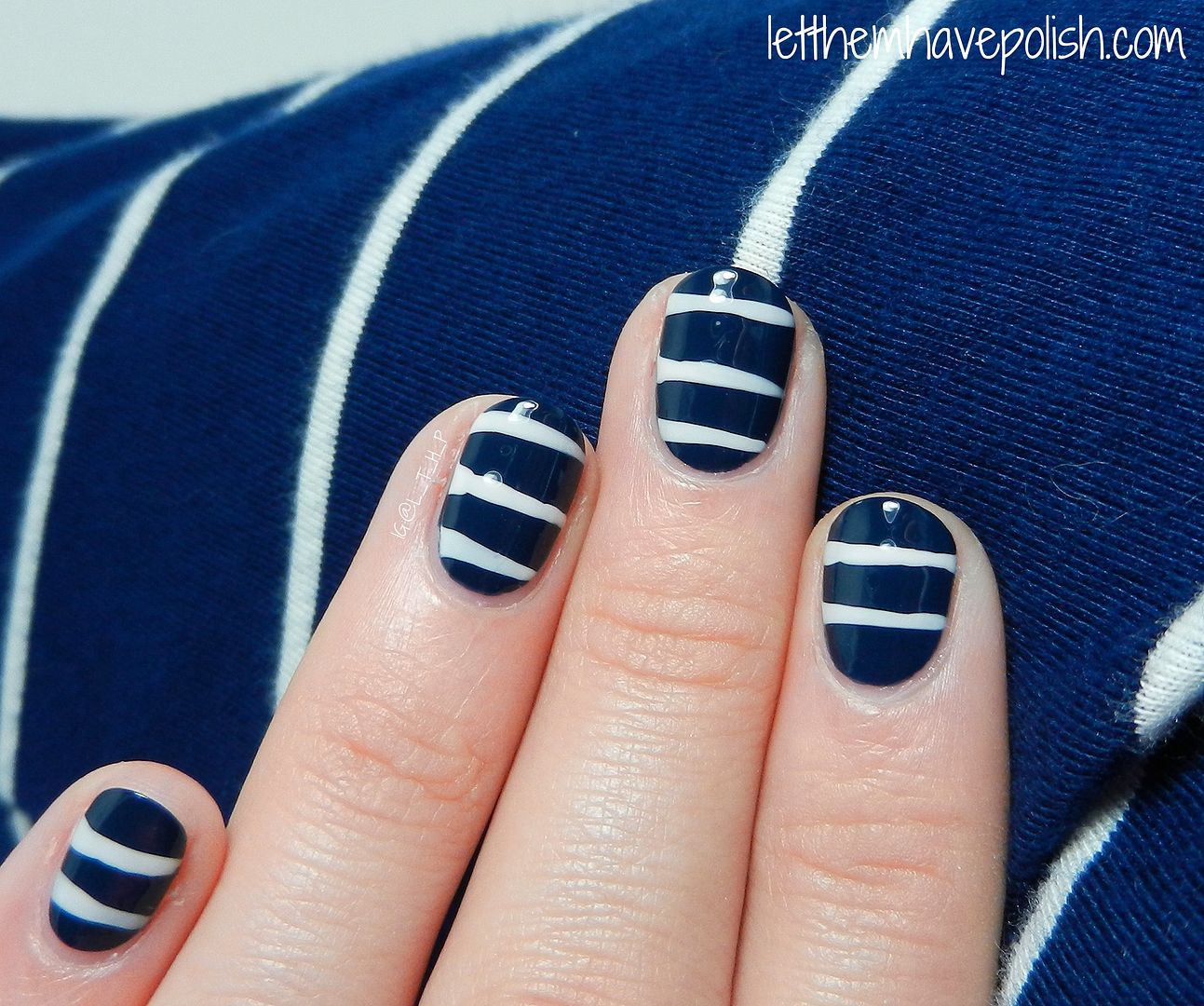 I started with a base of Nicole by O.P.I This Blue is so You. This beautiful shade of Navy Blue creme was a great match for my PJ pants. I freehanded some horizontal stripes using Nicole by O.P.I Sweet Surrender. I finished my nails off with a coat of Seche Vite.