Happy humpday!
Today I have an odd color combination nail art look for you guys. These two Nicole by O.P.I shades come from the Carrie Underwood Collection. For some reason the odd mix of Cotton Candy Pink and muted smokey Green kept jumping out at me, so I decided to combine them into this quirky look.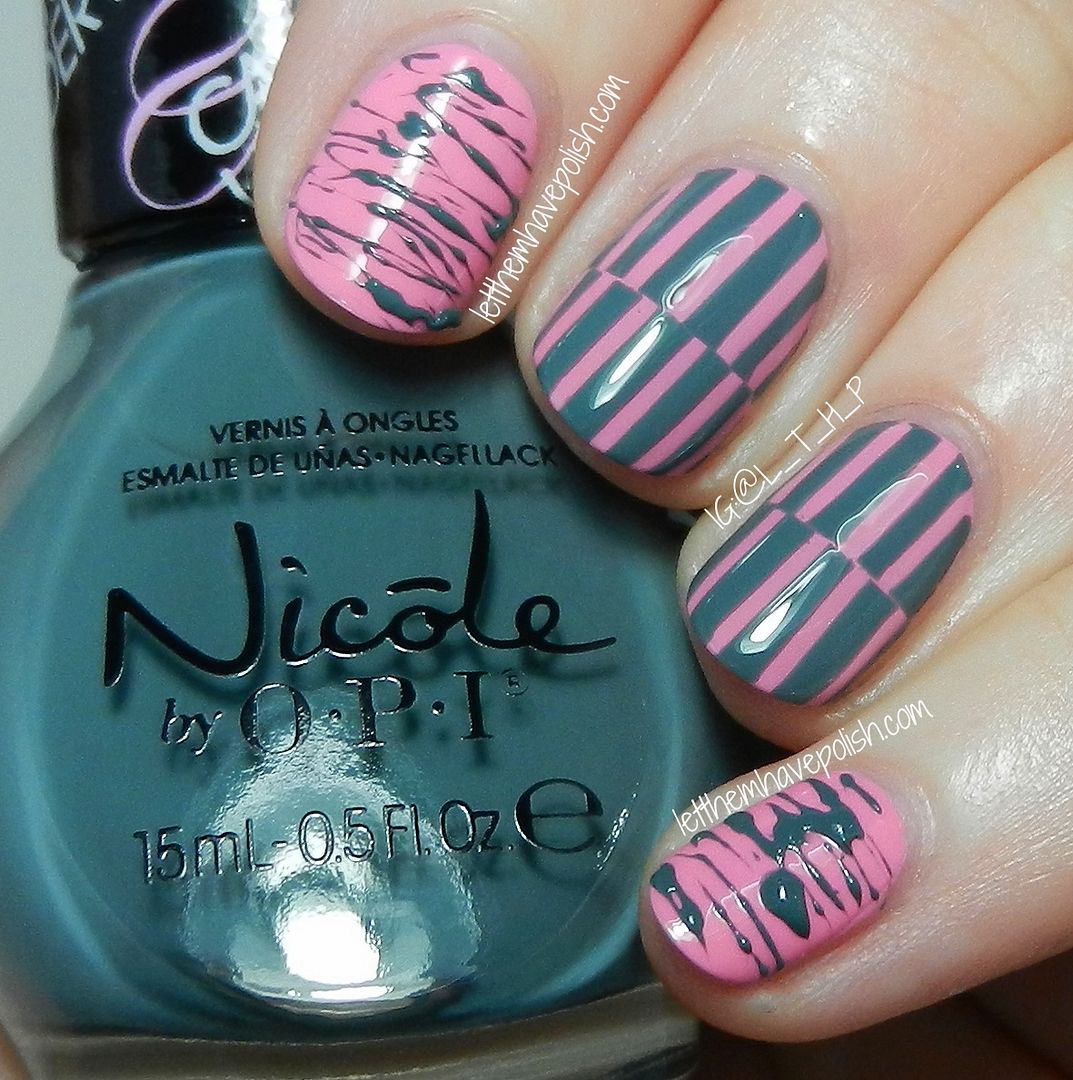 This look started with a base of Carnival Cotton Candy. This shade is a lovely soft Pink with slight Blue undertones. Once my base color was dry I added some "broken line" accents on my middle and ring nails using striping tape and Goodbye Shoes. Goodbye Shoes is a muted shade of smokey, mossy Green. On my pinkie and index nails I did the spun sugar technique. I top coated my striped nails but left the sugar nails as they were to avoid altering the effect.
Here is Carnival Cotton Candy before any nail art was added. I only needed Two easy coats of this color for my swatch. The formula on both of these shades is fantastic and easy to work with.
And just for shigs, I actually did a mini pictorial on how to achieve the broken lines look with scotch and stripe tape. It is a pretty straight forward process, but if you guys have any questions, feel free to ask in the comments ♥.