(**Press Sample**)
Hi hello!
Are you a polish picker? C'mon admit it.. We've all picked on our nails before... I'm kicking this week off with a review of one of the most exciting products I've come across in Three+ years of blogging. Many of us love our glitter polishes. Many of us also HATE the removal of the awesome sparklers that bring such joy to our nails. It is no secret that removing glitter nail polishes can be a time consuming, frustrating and nail damaging process.
While a few tricks have popped up here and there to remedy the awfulness of glitter- removal, non of them were efficient enough for me. I had tried the White school glue method for glitter removal but I ran into many issues with this method. The glue would take forever to dry and my nails would be popping off within hours of application.
I was stoked to find that the O.P.I peel off base coat wore decently, dried quickly and actually worked as advertised. This base coat applies nicely and also has a good dry time. I can also appreciate the fact that it wears much nicer than I had anticipated.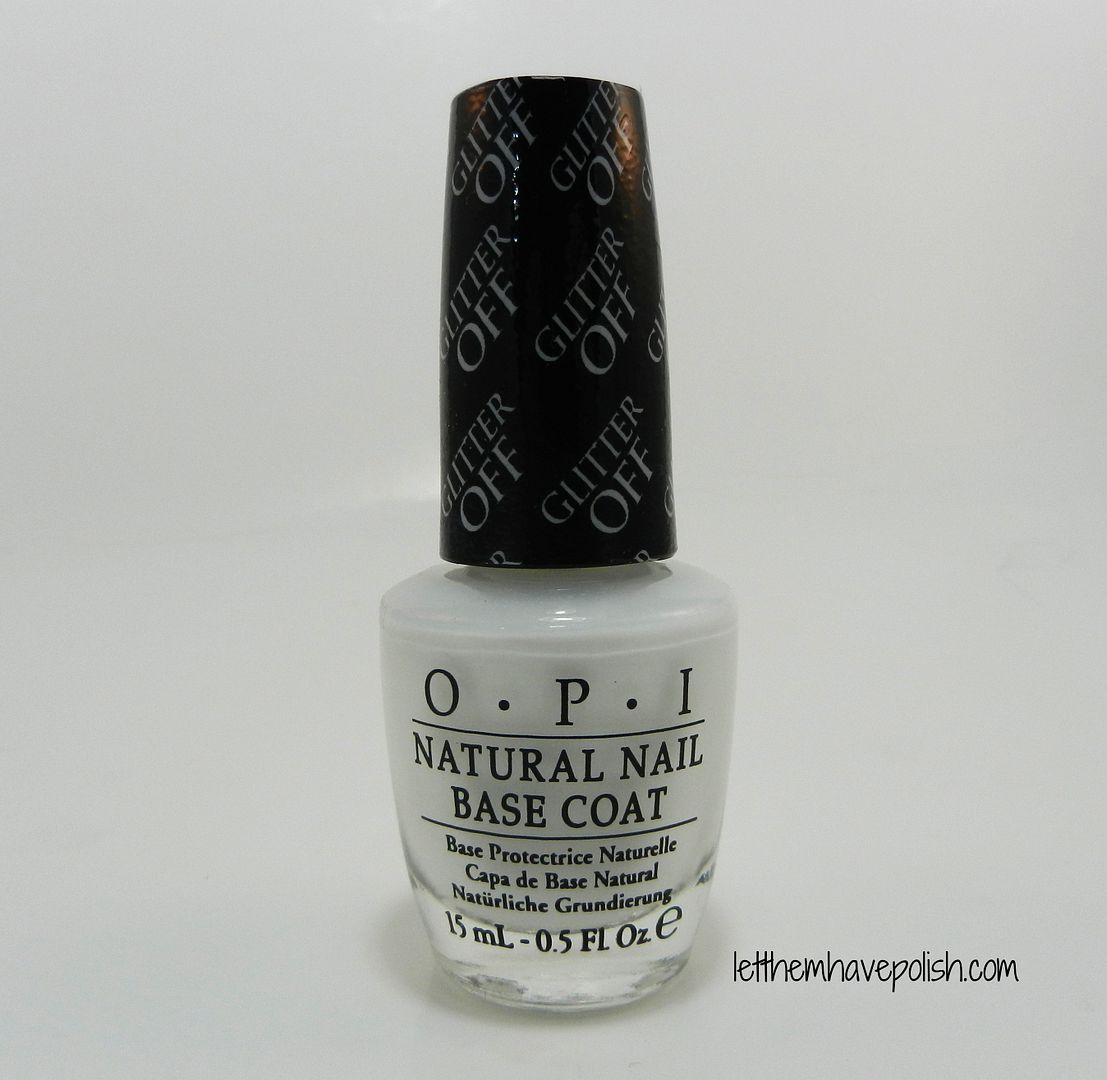 This base coat is meant for use with natural nails. I can't say if it will work with acrylics or fake nails in general. I just love that I can actually peel off my nail color with out worrying about damage to my nail beds. This product peels off clean. In my case, the peels would not start unless I did so myself.
The brush on this base coat is a pro-wide. That said, it is a little bit shorter than the regular O.P.I brush. I think it works really well with the consistency of this base coat. This base does best if applied in thinner coats. Keeping a light hand is key in application.
As you apply it, it goes on a bit milky white.
You will know when it is fully dry when your nails look like this. The White disappears and you are left with a clear, matte, surface.
I've worn this base coat under textured polishes and it was AMAZING. Textures can be a pain to remove too. I actually changed my polish about Three times this weekend. All three times I was wearing textures. It was such an amazing feeling to be able to change my nails so often with no hassle. The removal is my LEAST favorite part of polishing so the ability to be able to peel off my polish makes me a happy girl.
Here is a little video demo of this awesome innovation.