Happy Tuesday my beauties!
Today I want to share my swatches of the Lac Attack "The Dreamer" collection. This cute set was released by Anastasia for Spring 2014. This is a really playful collection. There are four glitter toppers and a white crelly in this fun little group.
Lac Attack Dream- Dream is a cute "peach fuzz" topper. This pretty is made up of micro bars in yellow, peach, orange and white suspended in a clear base. The spread of the bars is great, I ran into no issues with application. I used Two coats of Dream over Cult Nails Nevermore.
Lac Attack Believe- Believe is a white-based crelly accented by hexagonal glitters in Red and burgundy. It looks like little rose petals floating on my nails. The formula on this pretty is super easy to work with and does well in Two coats.
Lac Attack Hope- Hope is a magnificent blend of micro purple glitter and small golden hexes suspended in a clear base. This is a fantastic topper and creates amazing dimension when layered. I think this baby can also be worn by itself. I layered two coats of Hope over Zoya Hudson.
Lac Attack Celebrate- Celebrate is a playful blend of square shaped glitters suspended in a clear base. There are black, pink, blue, green and lavender satin squares. I adore the confetti quality of this polish. It looks I went to a party and left with it on my nails :D. I used two easy coats of Celebrate over Zoya Dillon.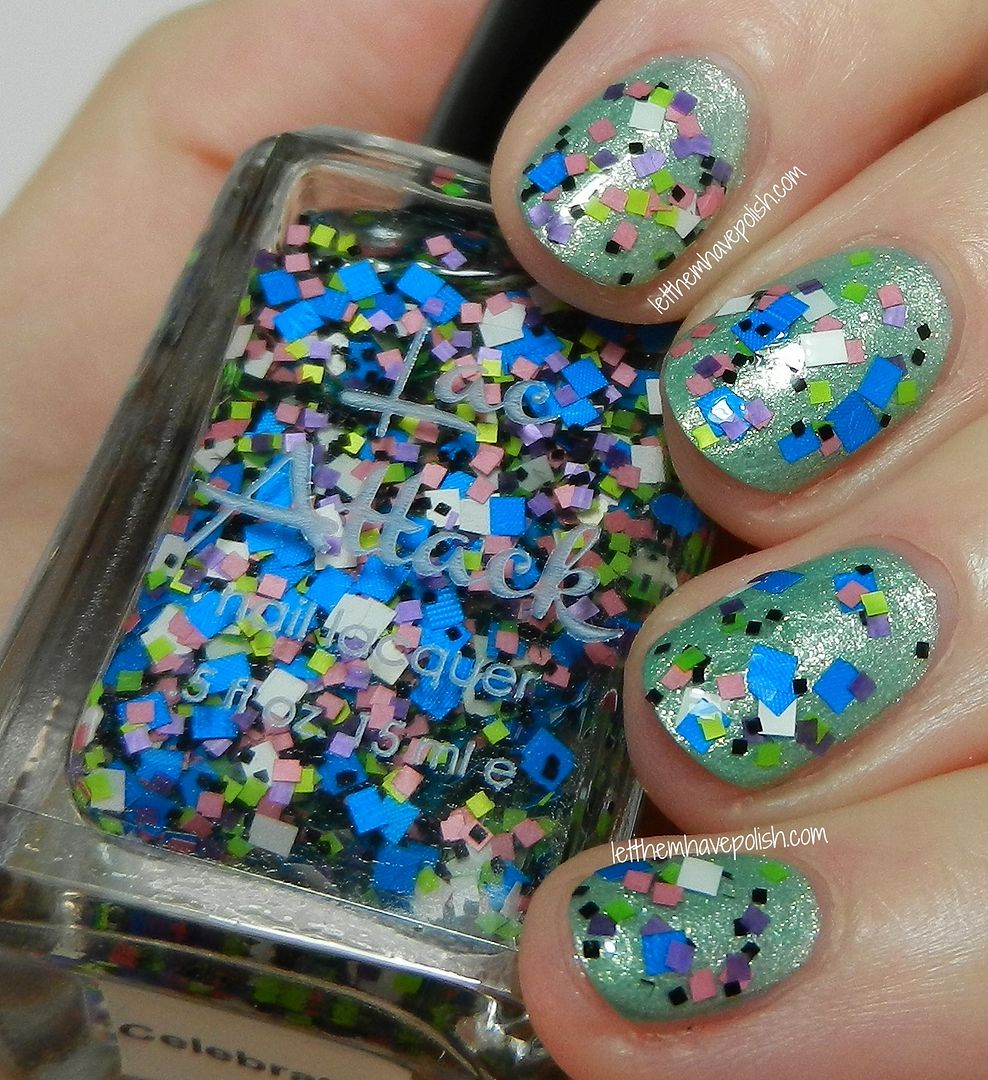 Lac Attack Imagine- Imagine is a gorgeous blend of circle shaped glitter (dots) in aqua, white and peachy pink suspended in a clear base. This is probably my favorite in the entire collection. I LOOOVE how the dots look like playful little bubbles. I used Two coats of Imagine over Zoya Cole.
Which are you loving most?