Happy Humpday!!
So, I was going through my draft folder and found this little hidden gem. Back at the beginning of the year Milani did a HUUUUGE release of new lip products. Among those products release was a brand new line of beautiful glosses. This range is made up 14, yes 14, new gloss shades.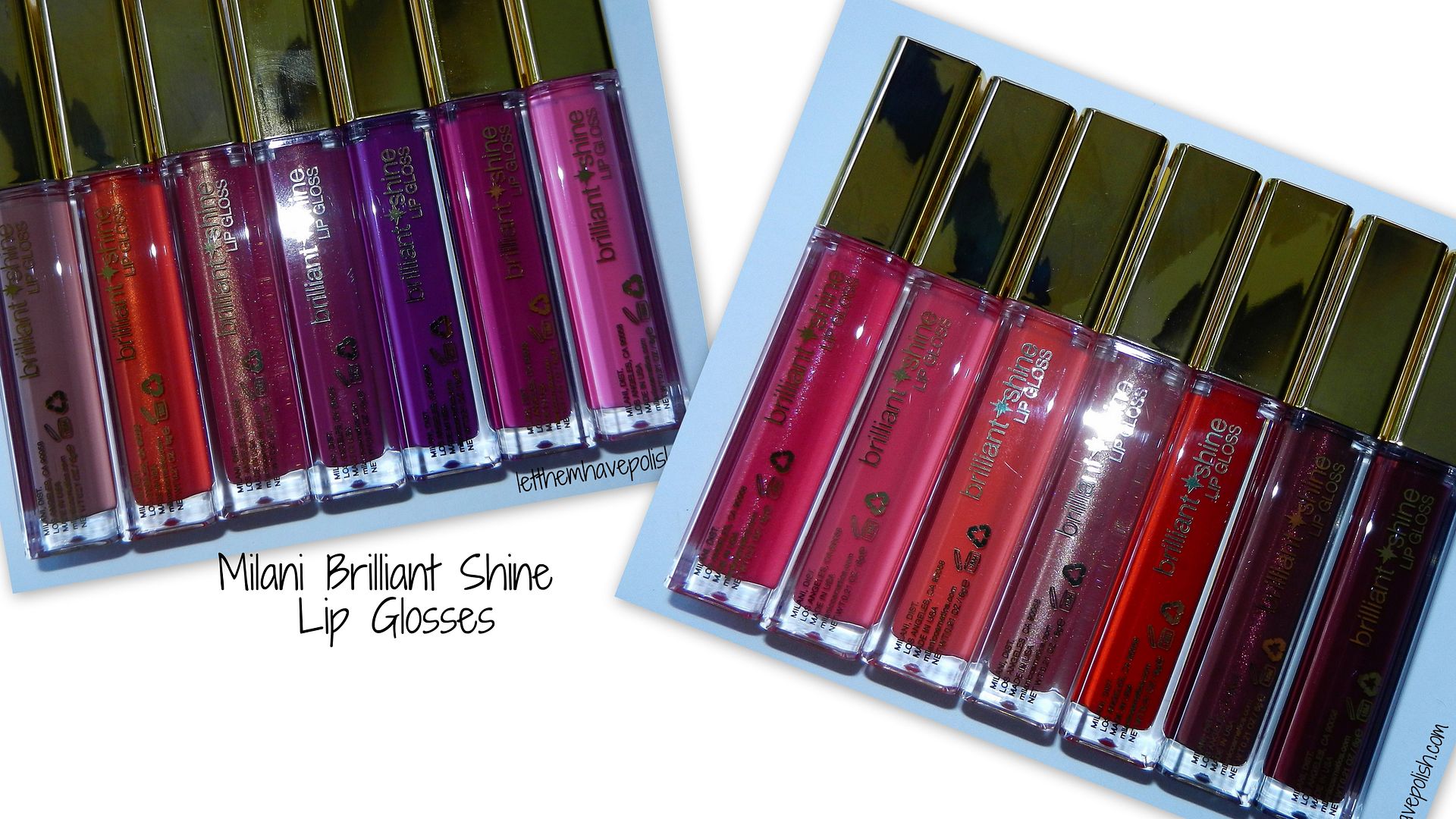 The range of shades they released is just amazing, beautiful and perfect. There are shades for everyone here. The glosses range from nudes, to shimmery, to bright pinks, classic reds and trendy berries. These glosses feature a slightly sticky and thick, yet smooth and pigmented formula. If you are not a fan of sticky glosses, these might not be for you. That said, I found that them being slightly sticky might have made them wear incredibly well. One of the reasons I'm not a huge fan of glosses is because of how often I have to re-apply them. While I had to re-apply these, it was not so often that I was getting annoyed at it. They also feel very moisturizing on the lips, which I really like. Overall, I actually like the thicker texture of these glosses.
The packaging is really nice. I love how sturdy and high end they feel. These feature a long wand doe foot applicator.
Ravish Raspberry: A beautiful shade of vivid magenta pink gloss.
Pink Lady: A classic shade of blue-toned bubble gum pink gloss.
Berry Tempting: Right on trend with the pantone shade of the year, this shade is a gagagorg shade of radiant orchid gloss.
Mauve Fetish: This shade is a classic shade of beautiful mauve with delicate golden shimmer.
Luminous: This beauty is a sheer, shimmering gloss packed full of delicate golden and pink shimmer.
Mai Tai: This pretty is a magical shade of vivid coral with golden shimmer.
Bare Secret: A classic shade of soft neutral nude gloss.
Black Cherry: A classic shade of deep Burgundy gloss.
Brown Berry: A rich shade of maroon gloss with soft golden shimmer.
Red my Lips: A retro shade of true Red gloss.
Nude Touch: A sheer champagne toned gloss with iridescent shimmer.
Coral Crush: A sweet shade of muted orange leaning coral gloss.
Sweet Grapefruit: A beautiful shade of muted pink toned coral gloss.
Rose Blush: A perfect shade of rosey gloss accented by pink and golden shimmer.
I really love this range of colors. Milani did a shade for every taste with this release. Of course I am LOOOVING the pinks and those sheer shimmery shades. I'm curious to see some of the more sheer shimmering shades layered over different lipstick shades.
Below are some quick lippy swatches of the shades Ive gotten around to wearing. Currently I am definitely obsessing with Rose Blush.
Milani Brilliant Shine Gloss in Rose Blush
Milani Brilliant Shine Gloss in Sweet Grapefruit
Milani Brilliant Shine Gloss in Ravish Raspberry
Milani Brilliant Shine Gloss in Red my Lips
Milani Brilliant Shine Gloss in Coral Crush
The Brilliant Shine gloss line by Milani is being sold wherever
Milani is sold, as well as online.
The puppies retail for $5.49 each, but feel like they should be WAAAY more expensive. I love Milani's ability to release an amazing product at reasonable price points.
Which are your faves? I'm leaning toward Rose Blush, Sweet Grapefruit, Pink Lady and Mai Tai.