Hey guys!
So, I figured... since I have the Zoya Tickled and Bubbly Summer collections in hand.... that maybe, just maybe... Now is a good time to post my Awaken & Monet Spring collection swatches. Can you say "slacker"?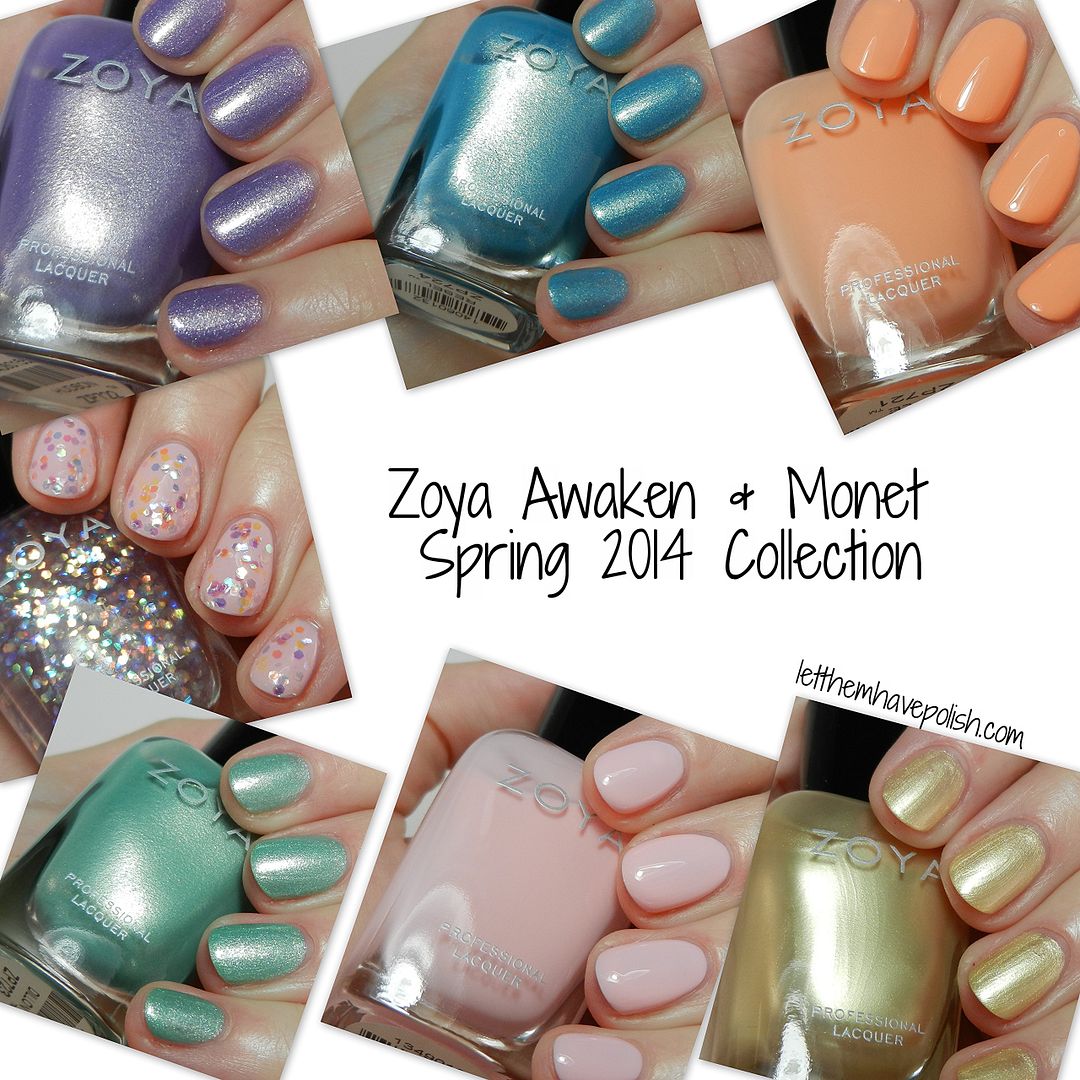 Zoya Dot- Dot is a classic ballerina pink creme-jelly. Even though it is really sqishy in finish, the formula was fairly opaque and easy to work with. I used Three thin coats for my swatch.
Zoya Cole- Cole is my favorite shade in this entire collection. She is a beautiful shade of perfect peachy creme-jelly. The formula on this color is amazing as well. I used Two thin and easy coats to for my swatch. Shades like this can be so universally flattering. I love how tan they make me look.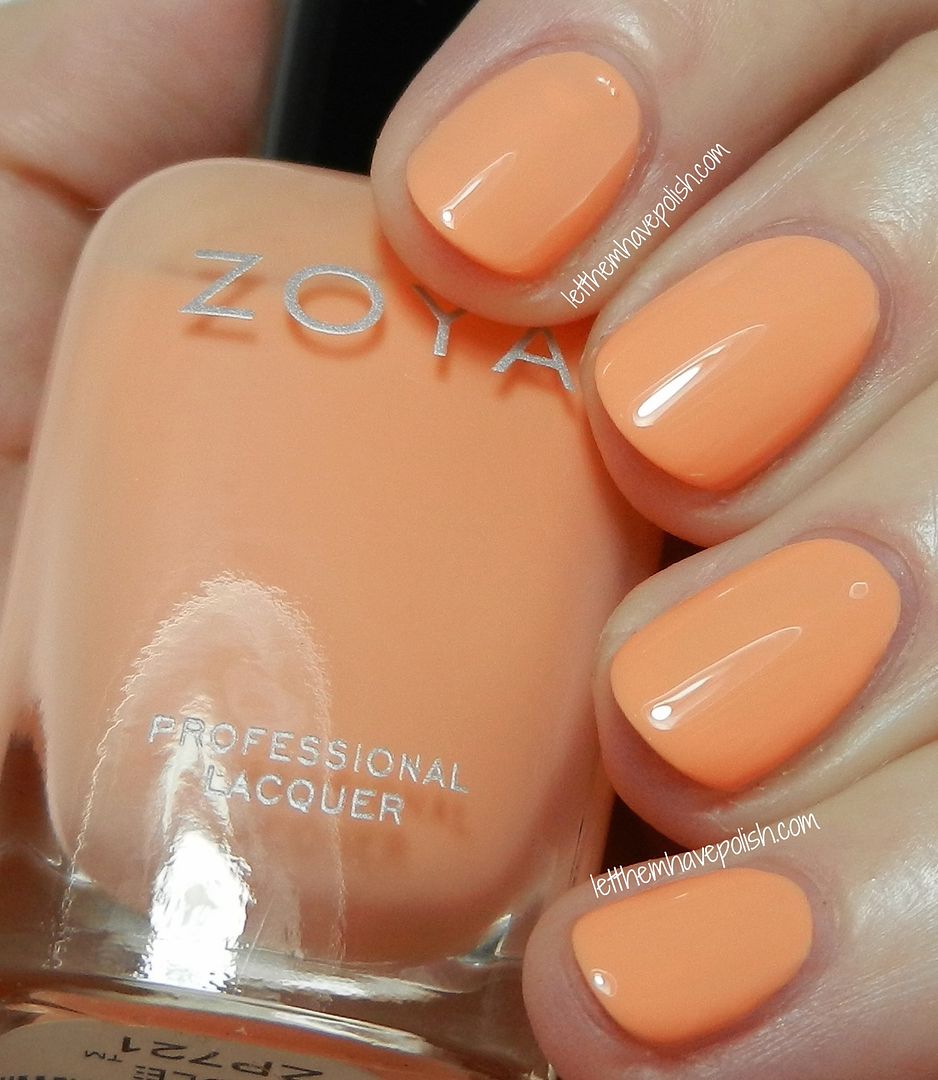 Zoya Rebel- Rebel is a soft sky blue with a subtle micro shimmer running through it. The shimmer gives a really pretty silvery/ golden, almost duochrome, effect. The formula on this color seems a bit sheer at first but is perfect in Two coats.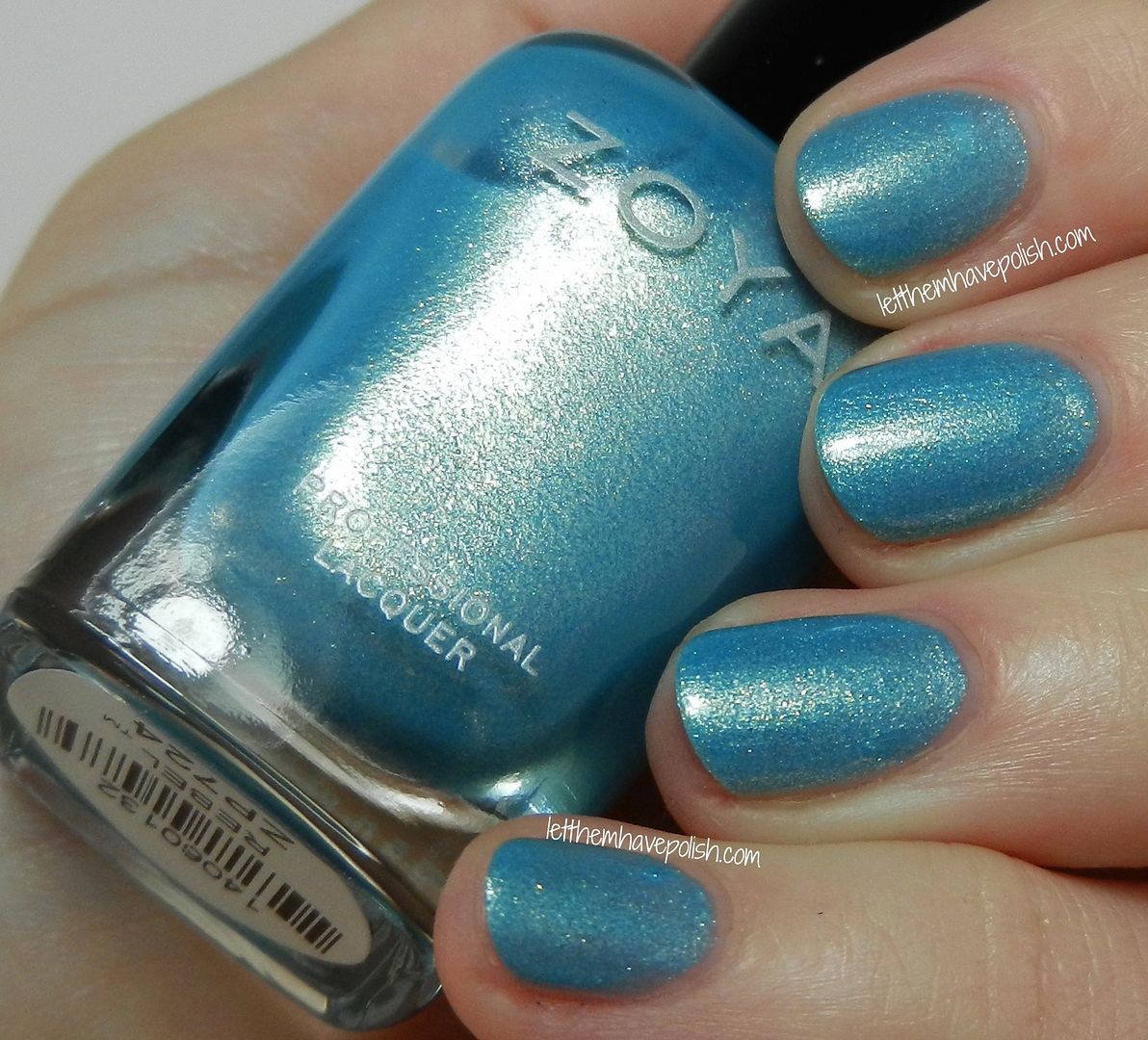 Zoya Dillon- Dillon is the seafoam sister of Rebel. The shimmer in Dillon appears more Silvery than Golden. I used Two thin coats.
Zoya Hudson- Husdon is the Orchid sister to Rebel and Dillon. The shimmer in this pretty appears more Golden. I used Two thin coats.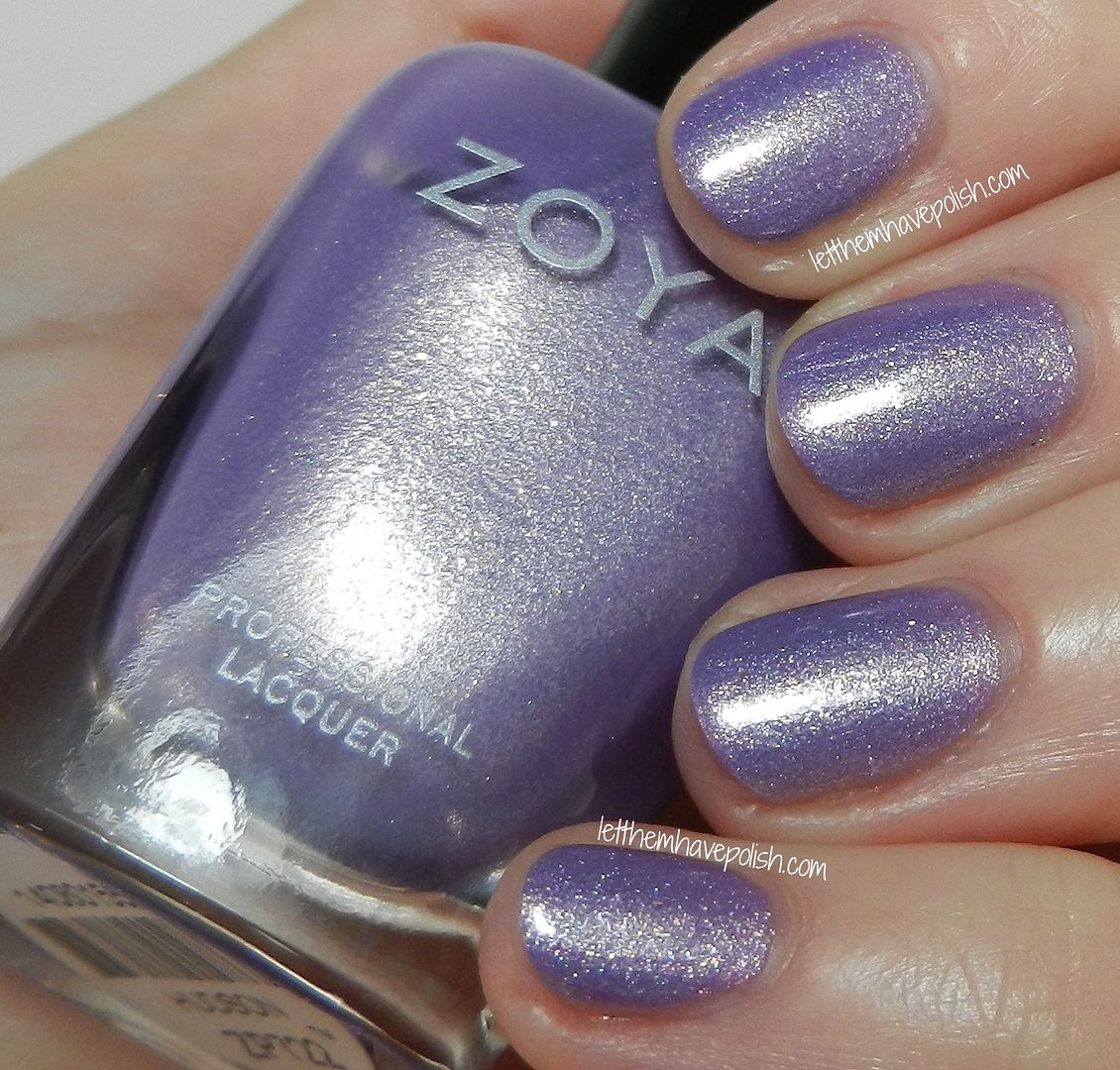 Zoya Brooklyn- Brooklyn is a frosty "White Gold" shade. Brooklyn is a little brush strokey. I used Two coats for my swatch.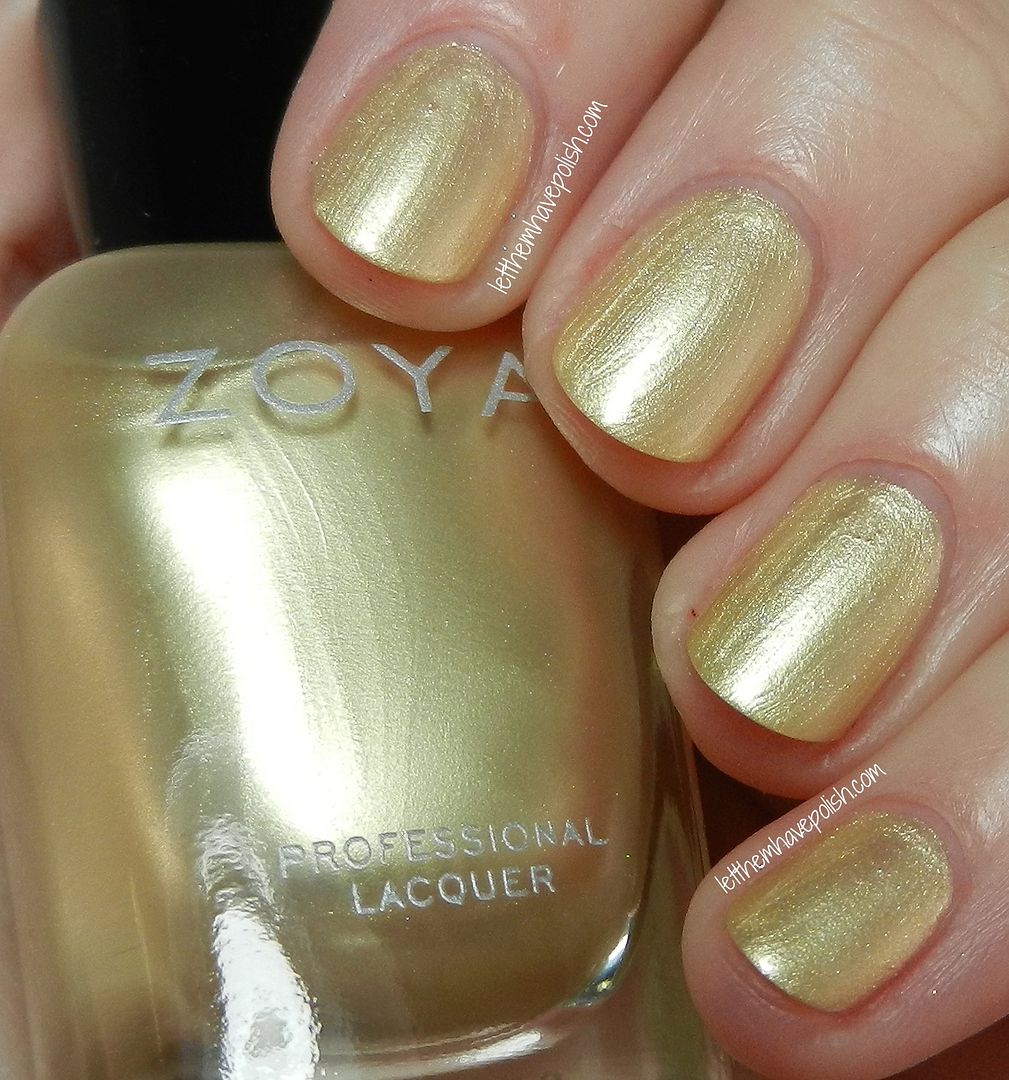 Zoya Monet over Dot- Monet is a glitter topper. This polish is made up of iridescent hex glitters suspended in a, barely-there, pink jelly base. I had to add a boisterous amount of thinner to get this polish to work. As I received it, it was unusable. The formula was insanely thick and the glitter spread non existent. Once I added the thinner I was able to work with it, but it still gave me some troubles. IDK, I want to love it. t is really ethereal and looks so pretty in the bottle.... the formula leaves much to be desired.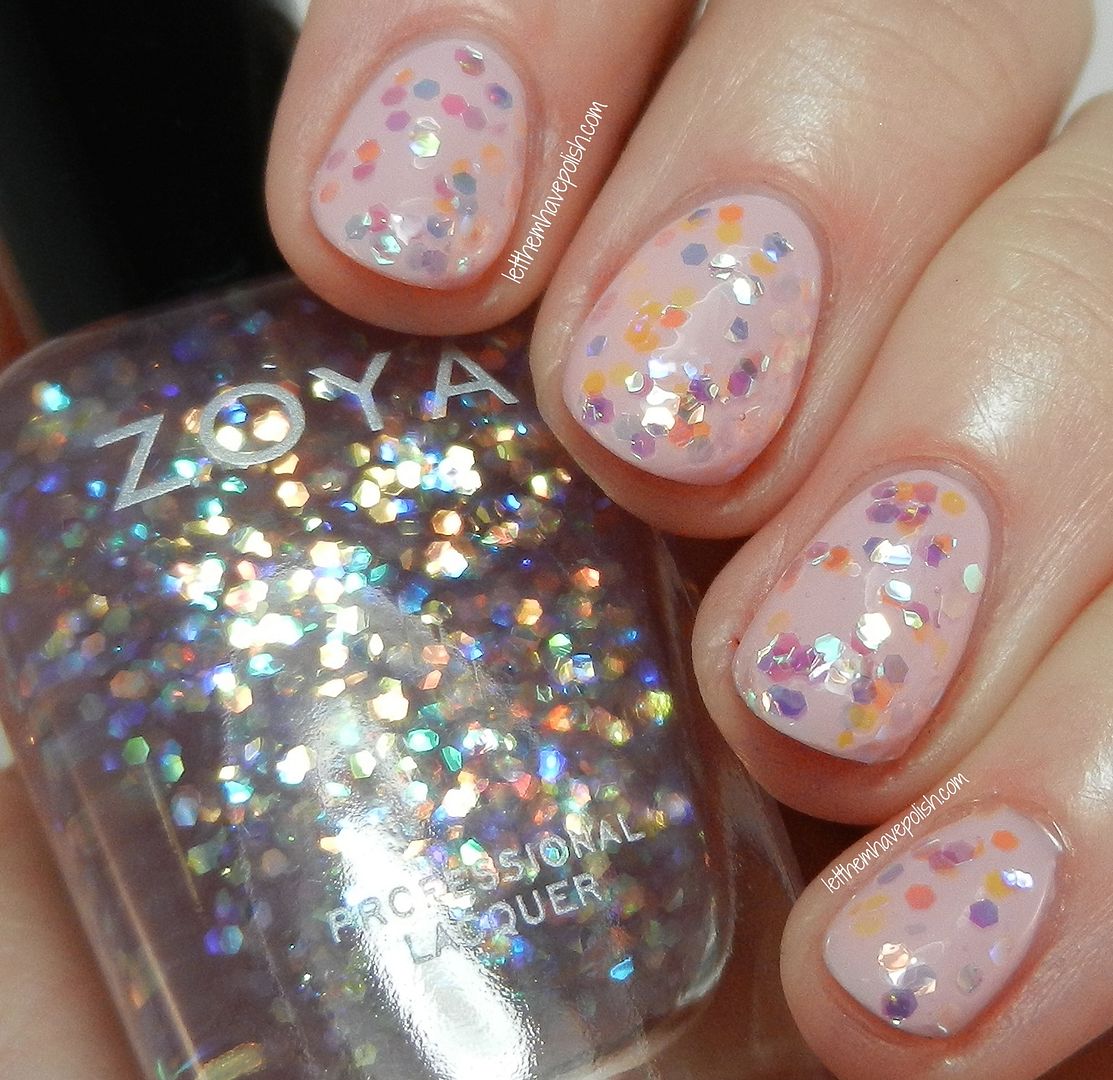 Overall, I am a bit disappointed in this collection. I'm not sure what, but something is missing for me. While the colors are really pretty, they don't feel special to me. I am SUPER disappointed in Brooklyn. A golden frost? Really?... And while I appreciate Zoya's effort with Monet, the execution of the topper fell flat for me. That formula is like glitter glue.
Strangely enough the shades I like best are the Two cremes, Dot and Cole. Especially Cole... They are effortless and flattering. I almost wish they had released all the other shades as creme-jellies a'la Cole and Dot, I think that would have been a more interesting collection.
Thankfully, I am stoked on the new Summer shades. I really think they redeemed themselves with the Summer colors. I hope I love them on the nail as much as I do in the bottles. How did you guys like the Awaken collection? Any faves here?