Good evening dolls!!
This evening I have something a bit different. I was contacted by a lovely woman named Leslie about featuring her handmade creations, and I could not pass the opportunity up. I am a firm supporter of all things artisan, handmade and beautiful. The second I checked out
Leslie's shop on Etsy, Penchantelle
, I was captivated. Her bracelets are beautifully made, her photos were beautiful, I knew I had to share with my readers.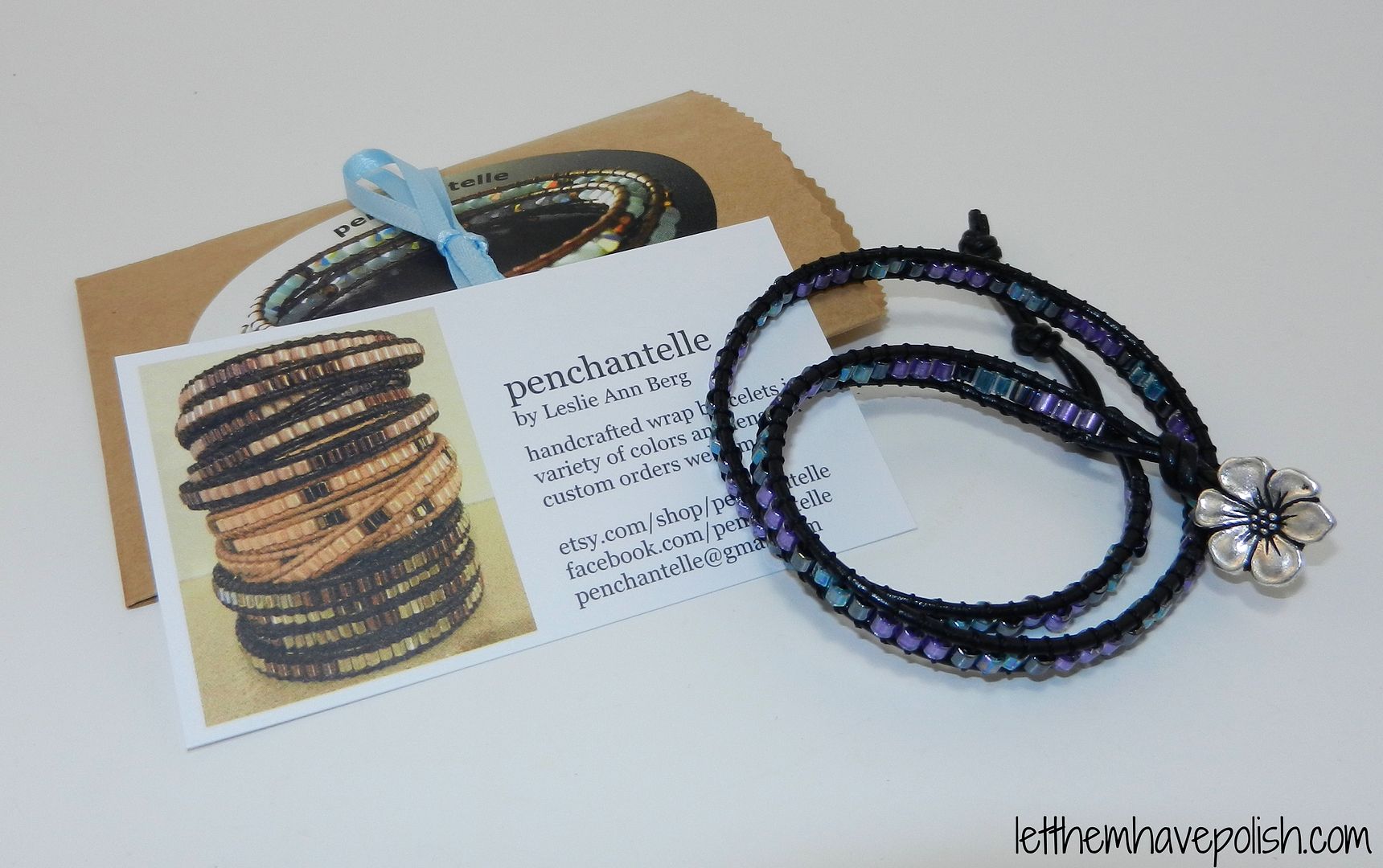 Leslie uses many different kinds of beads and accents. She also takes custom orders. For my bracelet I requested a Black wrap and beads to match my hair (Teal and Purple). Leslie delivered a beautifully made, delicate, yet eye-catching wrap bracelet.
The package was so cute and my bracelet came in an adorable little bag and was protected from the elements. I loved the packaging.
For my bracelet Leslie used P
urple, Blue and Silver Delica beads. Per Leslie; t
he blue ones are actually Hex Delicas, which is just a different type of cut. They are just lovely and have a neat duochromey look to them. SO sparkly in Sunlight. I also love the adorable metal flower clasp detail.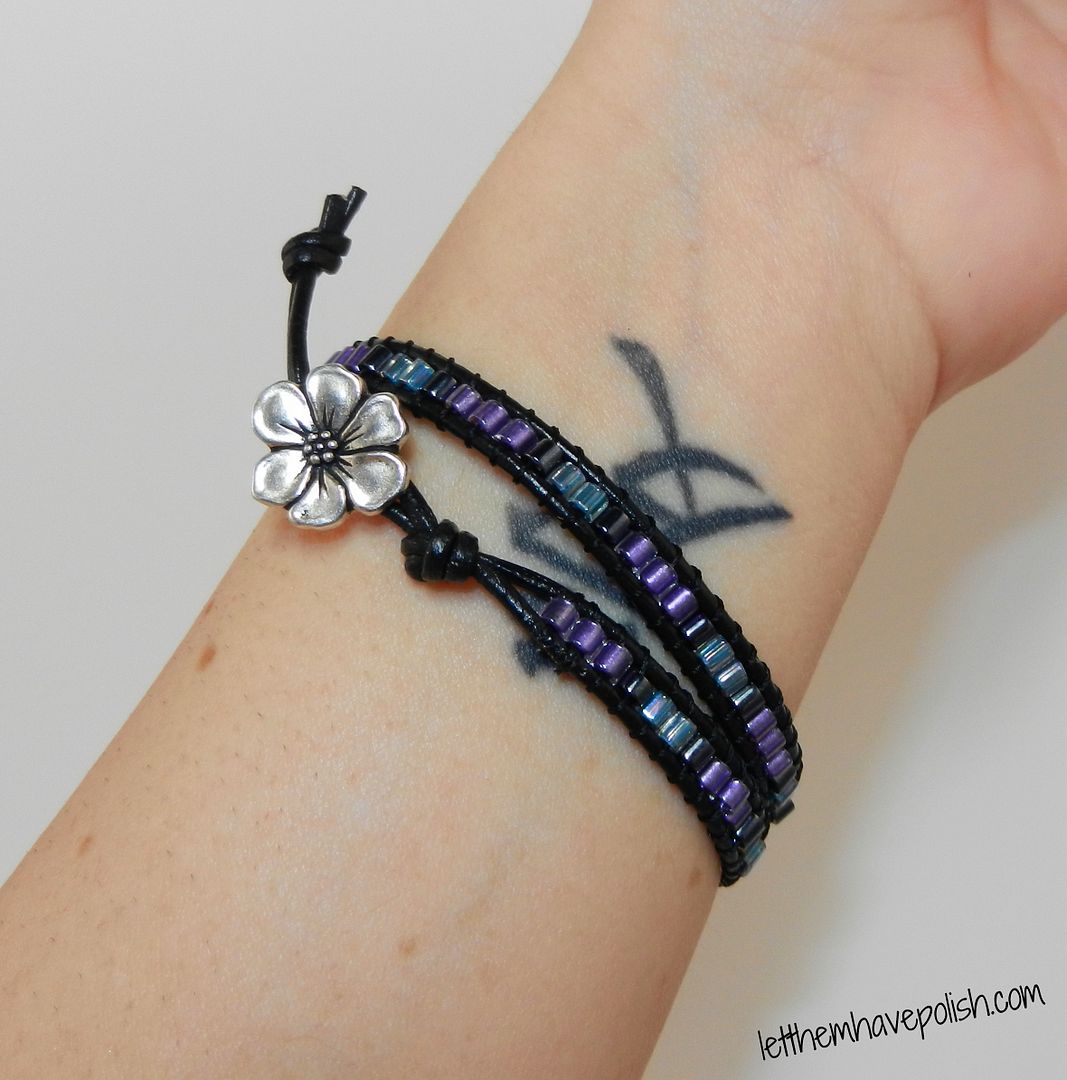 I am just in love with her work. Leslie also makes bracelets for charities and holds all kinds of great promotions. You guys should definitely check out
Penchantelle's Facebook Page
so you can keep up with updates on Happy Hours and other promotions.
Leslie has been kind enough to create a coupon code for LTHP readers. Use the code letthemhavepolish for 10% off your entire purchase. She also has a happy hour event coming up on August 2nd at 5:00 PM (PST)!
I am just now learning to accessorize. I seriously sucked at it lol. But with pretties like this one it has become easier to accent my outfits. I love the clean and beautiful simplicity behind Penchantelle's bracelets.