Happy Friday!!!
Yesterday I was stuck on what to say... Today I am overflowing with words of excitement. Why is that? Because I took on a nail art challenge and actually saw it through to the end! Today's look is the final prompt in the Californails "Totally Doable- I have a Life Challenge". Day 28 calls for galaxies.
I was suuuuper excited to take on this prompt. Galaxy manicures are incredibly fun to work on for me. I wanted to depart from the other galaxy looks I have posted. For this one I went with a Blue galactic feel, instead of Black how I had done for the other two galactic looks I've done. I can honestly say that this is definitely my fave galaxy manicure I have done to date. I was surprised at how fast I managed to get these done too. Normally I tend to overthink my galaxies, for these I just let them flow from me and the results were wonderful.
For this galaxy look I started with a base of Zoya Dream. For the galactic elements I used Lime Crime Milky Ways(soft off White), Bettina Vanity(pale Sky Blue), Milani Raspberry Delight(vivd Pink creme), OCC Man by Man(amazing Teal jelly shimmer), Zoya Seraphina(shimmery White) and Catrice Heavy Metallilac(metallic shimmer Purple). To create the galactic look I used little tiny bits of cosmetic wedge sponge. I cut them into tiny pieces that I could control with tweezers to get more control of where the color was being sponged. It also helped me keep a light hand when applying color. I used a toothpick to create the little dot "stars". I finished my galaxies off with a coat of KBShimmer Clearly on Top.
And with this look the challenge is complete! I am so happy to have taken this challenge on. It reminded me of what I am capable of when it comes to nail art. It also reminded me that now I then I need to push myself :D. I will be doing a post soon with a re-cap of all the looks to see them all together.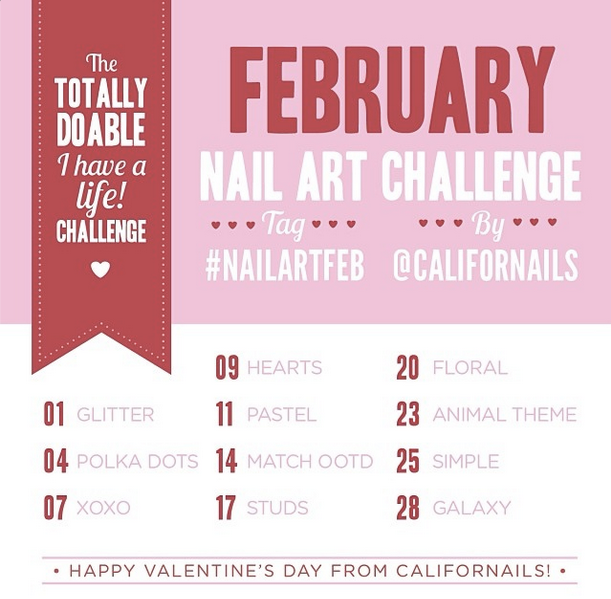 I hope you guys enjoyed this post and this challenge. I had so much fun working on these prompts. I hope everyone has a wonderful weekend! Thanks for coming by!