Oh Multichromes ♥!! 
 Can KBShimmer make polishes or what?! Seriously, this girl has such immense talent for her craft. Back in winter of 2013 Christy released Seven new multichrome polishes. Three of these are smooth shifters and some have an added flash of holographic sparkle. There is also a Blue based shifting glassfleck. 
 I will warn you now... My skin tone looks awful in all these photos. My ultimate goal with these photos was to capture as much of the shift as possible. I was not concerned with my skin color. All photos were taken in the shade so that the shift would come through a bit stronger in photos.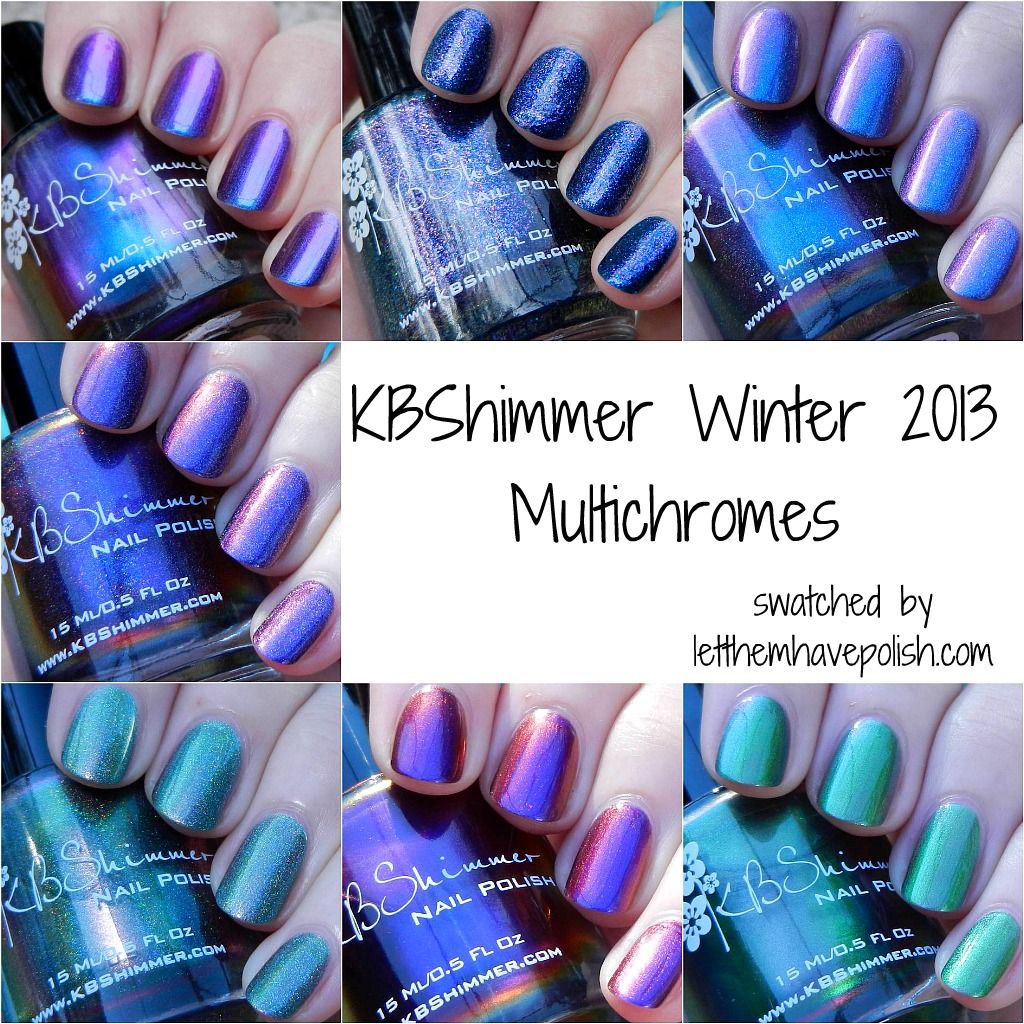 But, that said.. I did make this quick video which shows these babies in action. It was the best way I could think of to try and capture as much of the shift as possible. 
 To see close up swatches of these beauties just continue reading.