(**Bettina press samples**)
Happy Thursday!
And today it is a Truffle kind of Thursday. I'm severely "out of it" as I am trying to type up this post, so I will keep it short and sweet today.Truffle refused to pick a color, so I went with the shade that the husband kept wanting her to pick. He kept telling het to pick the Pink one lol. This look features Bettina Watermelon.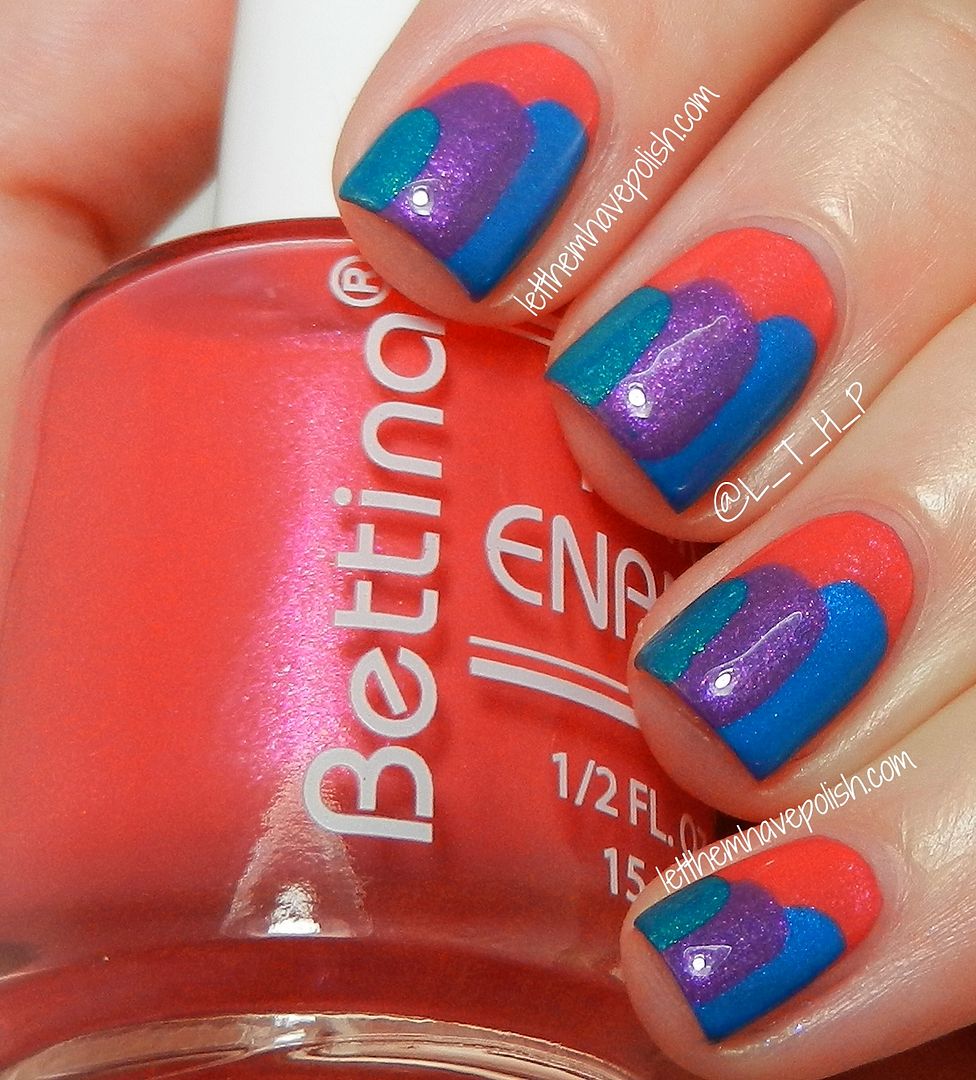 This look started with a base of Two coats of Watermelon. Then I did some tri-colored clouds a'la Nailside. For the clouds I used all Bettina shades as well. The Blue is Pond, the Purple is Butterfly and the Teal is Sparkle. I finished the look with a coat of Seche Vite to smooth the surface and bring out shine.

Bettina Watermelon
This shade is a hawt shade of hot Coraly- Pink creme with strong Pink and coral micro shimmer. The formula on this shade is really saturated and creamy. I used Two easy coats for my base.
Oh and here is a quick vid to show how I paint my nails :D.
Thanks for stopping by today my loves! I'm off to work on swatching a ton of Fall collections!