Good afternoon lovely people!!! 
  Today I have a very... VERY delayed post. I feel like a complete tool for getting these out so late. This is the AMAAAAZING Spring 2013 collection by KBShimmer. Worry not, I will be having the KBShimmer Summer Swatches up early next week! I was just saying on LTHP's Facebook how behind I am in my collections. However, I've been feeling well and I'm ready to tackle the mountain of polishes I have to swatch.  
 Onto this collection, I am so sorry it has taken me this long to get these swatches done and up. I do hope you still enjoy these swatches though! I am just enamored with KBShimmer. Her polishes are perfection in every way. I always look forward to a good KBShimmer swatchathon because they never disappoint.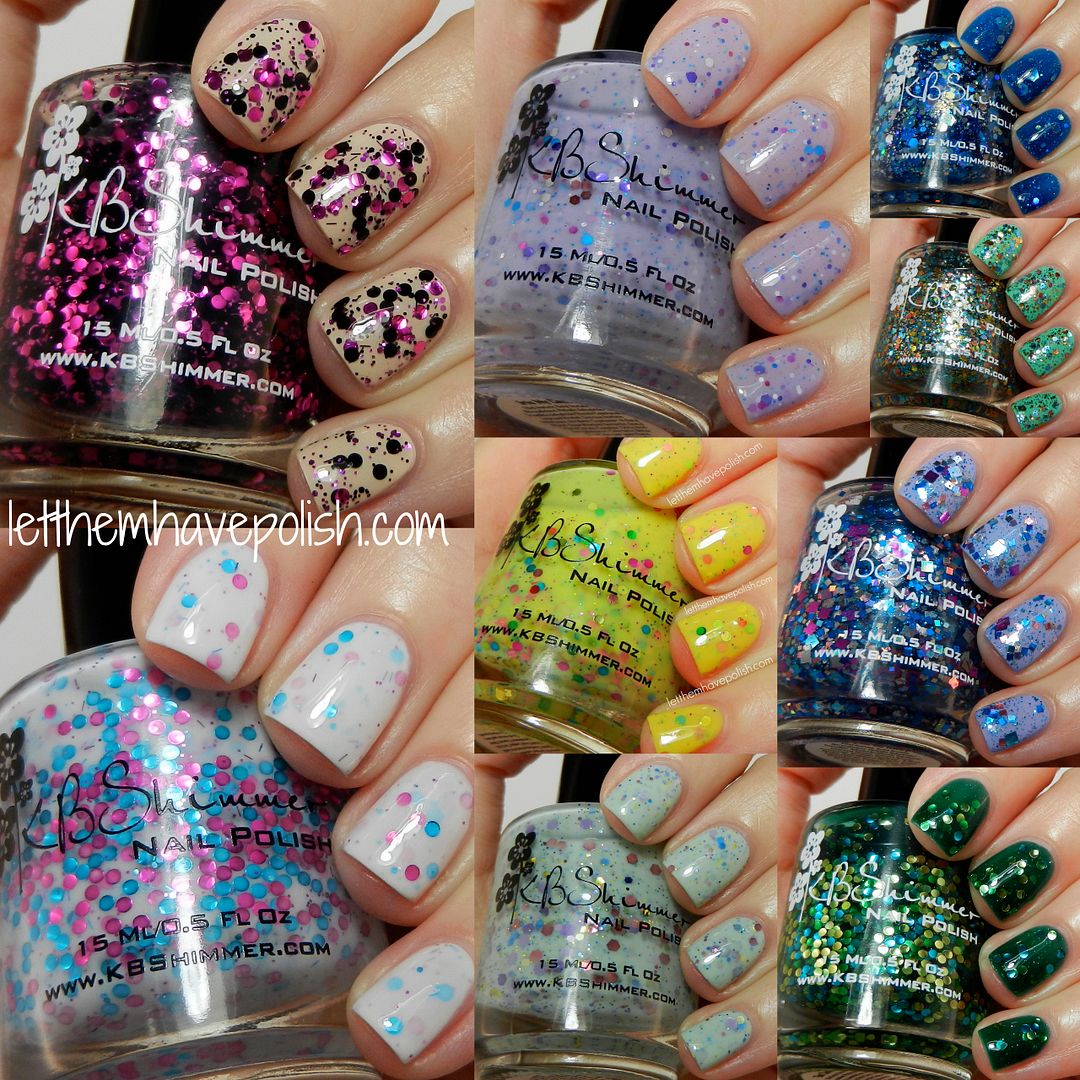 Since there are a lot of pretties to cover I am doing a jump today. Trust me, you want to see these up close and personal, so keep on reading ♥.