Hello my loves!
Today I have some swatch-y spam for you guys. I've had these pics sitting in my folders for some time now.... So I figured, why not do a spam post?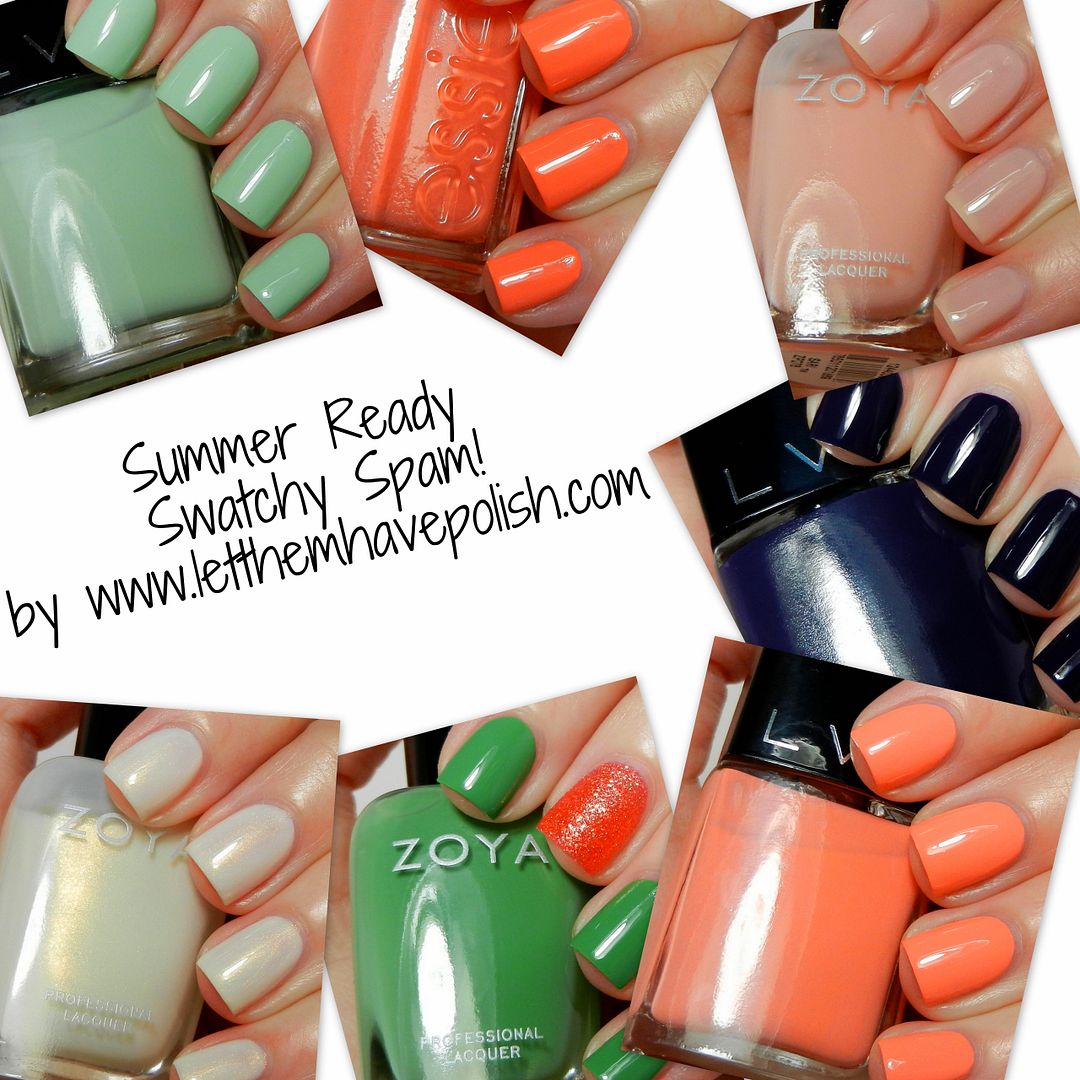 These shades are all kinda screaming Summer to me. What are some of your favorite Summer shades? Or do you not really follow seasonal colors? Me, I kinda wear what I want, when I want. But I do tend to gravitate to Spring and Summer shades because they are always so bright and happy.
All of these swatches are shown with a top coat.
LVX Nail Color in Mynt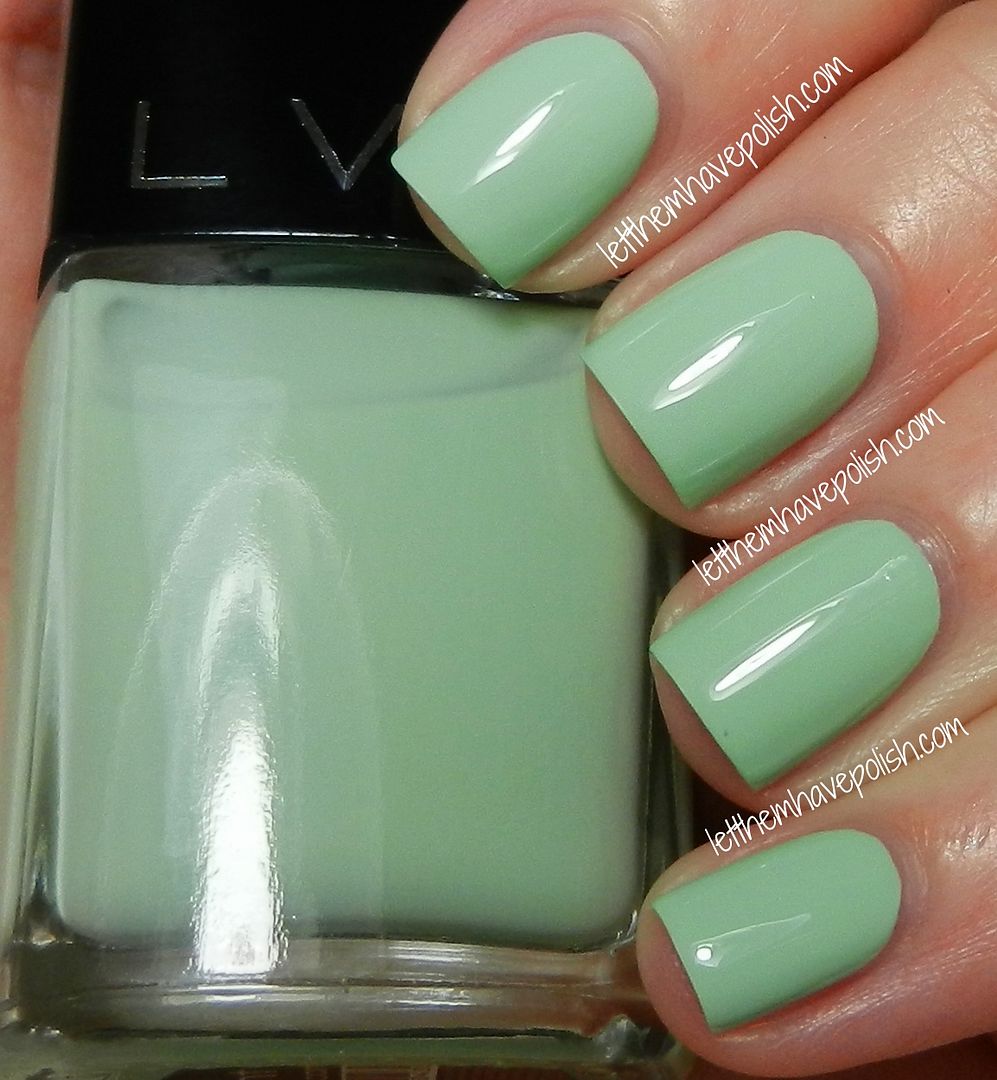 Mynt by LVX is a lovely, clean Mint creme. I found the formula on this shade to be AMAZING. Normally, these types of Pastel-ish, minty greens can be a pain in the butt to apply. That was not the case with this beauty. I did Three easy coats of Mynt for my swatch.
LVX Nail Color in
Deco
Deco is an amazing shade of Melon-y Coral creme. I knew I would love this shade the second I unpacked it! I am a sucker for these types of colors. This shade is insanely flattering and easy to wear. I used Three thin and easy coats of Deco for my swatch.
Zoya
Gaia
Gaia, Gaia, Gaia... This color.. Ok.. So this color is BEAUTIFUL, stunning really... A Pearly, shimmering White with the most perfect Golden shimmer running though it. Bridal perfection... That said, this color has a horrid formula! I found it to be patchy and uneven.. I needed Four thin coats to get it to look even and opaque. Maybe layering it could remedy that problem, but it could also ruin that squishy effect... I suppose the color payoff is definitely worth the work I put into the application though.
Essie
Tart Deco
Tart Deco is a vivid, hot Melon-Coral shade. This shade is a more vibrant cousin to LVX Deco. The formula on this color is a little patchy, but not problematic. I used Three thin coats for my swatch.
Zoya
Sari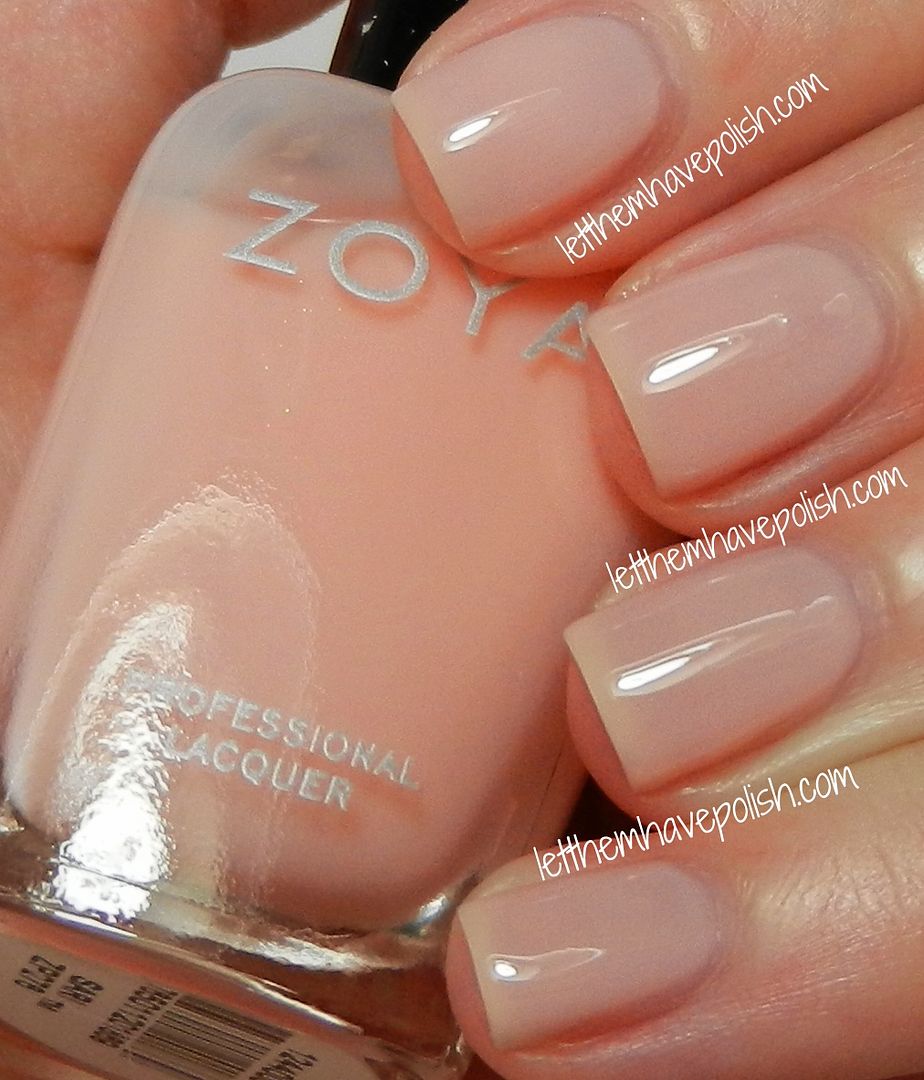 Sari is a lovely, nude Pink jelly. Colors like these are great for French manis, or just to add a healthy glow to a nakey-look. I used Three thin coats for my swatch.
LVX Nail Color in
Indigo Bleu
Indigo Bleu is a deep Violet-Blue creme. This shade is intenesely pigmented and very easy to apply. I could have almost done with one coat. I used Two thin coats for my swatch.
Zoya
Josie
and Zoya
Destiny
Zoya Josie is a beautiful Grass Green creme that applies like a dream. I used Two easy coats of Josie. For this look I did an accent in Zoya PixieDust in Destiny. Destiny is a hot Coral texture laced with strong Golden shimmer. I used Three thin coats of Destiny.
Any faves in this bunch? I am really in love with Gaia. I hate the formula on that color, but my gosh it is just beautiful! I also really loved Mynt and Deco by LVX. Though I must admit, this Summer has turned into the "Summer of the Textures" for me. I've been wearing Textures non-stop since they all started coming out!
What have you been wearing lately?