Happy Friday everyone!! 
Two words: Crinkled Chromes... What? I can't recall a collection causing so much conflict within me since.. ever. When I first read about these a few months back, I was slightly confused. I could not wrap my brain around the concept of a textured chrome. How would they go about this? It looked awfully weird in my head. This meant that I just HAAAAAD to see them in person and try them for myself. I didn't care that hating them was a possibility because the concept was so new and weird, I needed to see in action on my nails.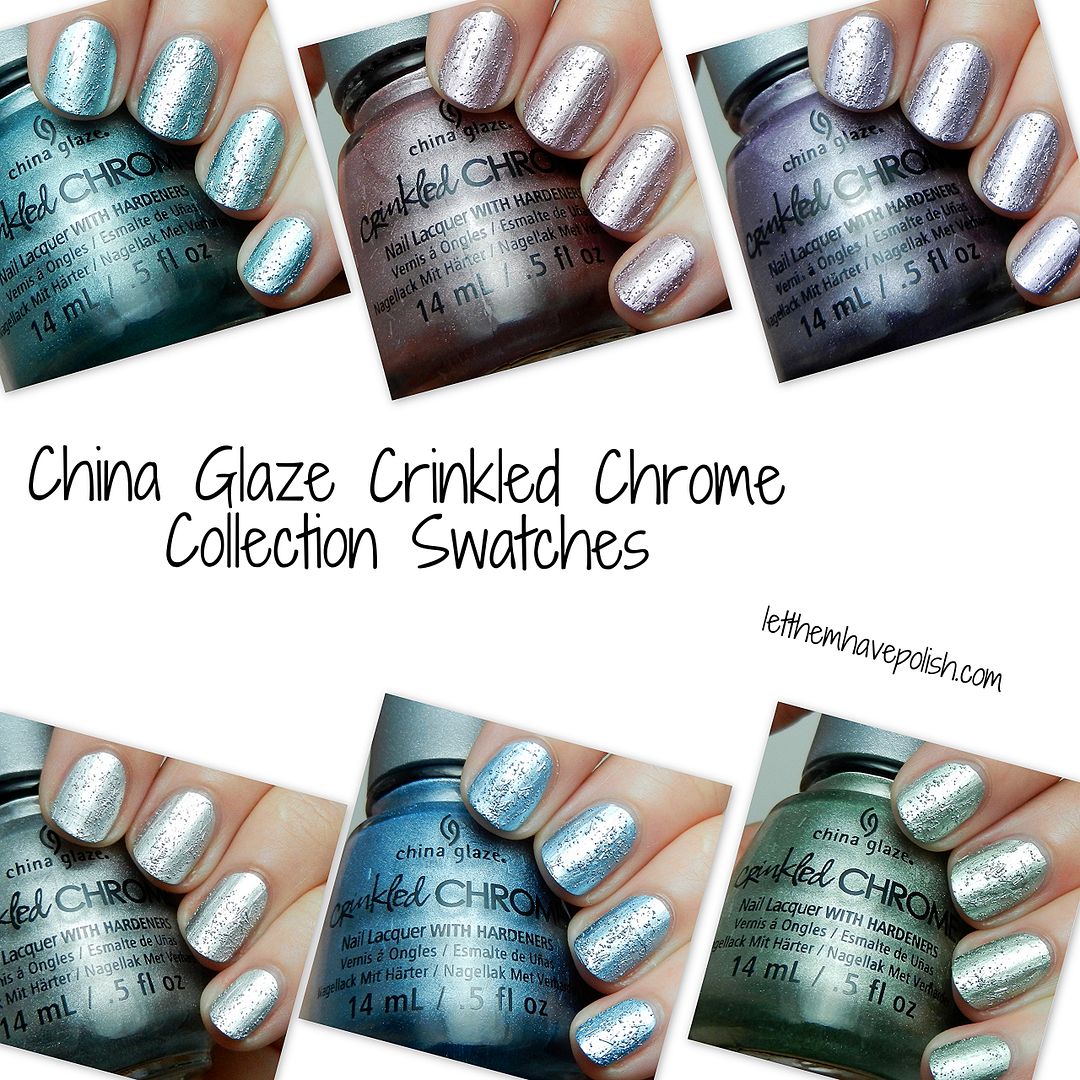 To see closeup swatches and find out more about the China Glaze Crinkled Chromes collection just keep on reading.